What does the $1 billion investment of Apple mean for NC citizens?
Apple brings great hope to North Carolina for contributing tech employment in the state. On 26 April, Apple announced an acceleration of its US investments, with plans to make new contributions of more than $430 billion and add 20,000 new jobs across the country over the next five years.
This press release from Apple subtitled as "The accelerated commitment will fund a new North Carolina campus and job-creating investments in innovative fields like silicon engineering and 5G technology".
Yesterday, another great news hit the press for North Carolina. A news piece from ABC11 News reported: "Lowest paying Apple jobs in RTP will be worth $133,000 a year, new documents reveal".
The report mentions that:
"The records from the Department of Commerce show the state's Economic Investment Committee approved an $845 million jobs grant that would be tied to new jobs created for the proposed project through the end of 2032. Apple would have to create a minimum of 2,700 jobs by then to avoid defaulting on the grant.
Governor Roy Cooper introduces the progress in this video as embedded from the ABC11 site.
In Apple's April news release, the particular area that attracted my attention to North Caroline was the section titled "Establishing a New North Carolina Campus". This section mentions that:
As part of its investments and expansion, Apple plans to invest over $1 billion in North Carolina and will begin construction on a new campus and engineering hub in the Research Triangle area. The investment will create at least 3,000 new jobs in machine learning, artificial intelligence, software engineering, and other cutting-edge fields.
Creating new jobs in artificial intelligence, machine learning, and software engineering is of particular interest to the Research Triangle Park (RTP).
Working of governments with corporate giants is a way to empower citizens. What I noticed in these reports is the concerted efforts made by the North Carolina government proactively chasing a potential and sustainable economic development initiative with Apple. Obtaining the support of Apple for investing in Raleigh is an exemplary move.
The meaning of this investment for North Carolina is articulated well by Kori Hale (CEO of CultureBanx) in a Forbes article titled "Apple's $1 Billion North Carolina Building Could Spur Corporate Diversity". It relates to diversity, inclusion, and equality themes in the broader employment landscape.
Kori, in this article, emphasizes that:
"With affordable homes, above-average school scores, below-average crime rates and property taxes, Raleigh reigns supreme. The Research Triangle Park location gives Apple access to talent at HBCUs Shaw University and North Carolina Central University. The opportunity would align with Apple's active efforts to attract Black tech talent through its Apple HBCU Scholars Program."
Apart from Apple, another tech giant Google also invested in this area. For example, last March, Google picks Durham for engineering hub, aims to create 1,000 jobs. This TechWire article informs that the "Innovation District, also known as Durham.ID, is a 14-acre project downtown that combines lab and office space with housing, retail and open space".
What is special about The Research Triangle Park (RTP)?
RTP adds vitality to North Carolina. It is a collaborative innovation center. The purpose is to improve economic outcomes for North Carolina citizens.
The RTP website provides a historical background:
"Founded in 1959 and located at the center of three Tier-1 research universities, RTP is the largest research park in the United States and a premier global innovation center. Its 7,000 acres house hundreds of companies, including science and technology firms, government agencies, academic institutions, startups and nonprofits".
RTP includes three research institutions. They are North Carolina State University, Duke University, and the University of North Carolina at Chapel Hill.
As mentioned by Newobserver.com, RTP is home to more than 170 companies, government agencies and other tenants that employ 42,000 workers and 10,000 contractors.
The RTP is not just for techies. It is also a social and recreational center. There is something for everyone. Apart from generating ideas and coworking, you can join fitness classes, sports leagues, and trails.
The economic impact of COVID-19 hit the business world severely. Employment is one of the most severe aspects of the pandemic. Increased unemployment rates shattered the world economy and left havoc in the United States, exceeding 30 million unemployed citizens.
While the employment rate increased in some states, it showed a better picture for North Carolina. In a report on March 2021, NC unemployment rate decreases for the fifth consecutive month.
In April 2020, as recorded in Wikipedia, there were 500,000 unemployment claims with a rate of 13.5%. However, as of April 2021, the unemployment rate in the state has reduced to 5.2%. The latest state employment and unemployment summary can be found from the June 2021 economic news release of the US Bureau of Labour Statistics.
The slice of the proverbial Apple pie for North Carolina means a lot to its citizens. In this economic climate, reading this type of good news creates hope and optimism for citizens. This specific news relates to economic improvement, particularly for addressing unemployment concerns.
Collaborative efforts among governments, business organizations, and research institutes are timely and ways to go for innovation aiming to beat the challenge of unemployment.
Thank you for reading my perspectives.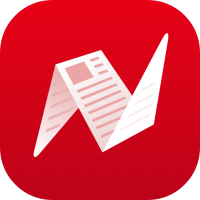 This is original content from NewsBreak's Creator Program. Join today to publish and share your own content.
Related technology articles on News Break
Can Artificial Intelligence Eliminate Shoplifting In America?
The AI McDonaldization Era Means Humans And Robots Must Work Side-By-Side
Let's Meet MISSI! She's Mississippi's First Artificial Chatbot.