Burger robots are already cooking delicious meals. And MacDonald's AI voice recognition system is at ten drive-throughs in Chicago now.
Welcome to the future!
AI (Artificial Intelligence) robots are not only for high-tech jobs anymore. They are for all sorts of jobs.
Chicago is leading the way for a pilot project. According to CNBC, McDonald's is testing automated drive-thru ordering at ten Chicago restaurants. The Voice recognition system is now being piloted at these ten.
McDonald's is a global organization known for its innovations. Office Snapshots photos highlight that McDonald's Headquarters in Chicago, (part corporate headquarters, part cultural center, with school and history museum), the new McDonald's office illustrates the power of place to bring people together for a common purpose.
According to Statista, McDonald's has a brand value of 129.3 billion USD with 39.198 branches globally. McDonald's generated 19.21 billion USD revenue in 2020.
Futurism.com informs that next time you hit up a McDonald's drive-thru, you might find yourself leaning out your window to bark your order to a robot rather than a pimply teenager.
This development reminds me of the term McDonaldization of Society by Ritzer 1993 published in International Sociology Journal). It refers to:
The increasing presence of the fast-food business model in common social institutions. This business model includes efficiency (the division of labor), predictability, calculability, and control (monitoring). For example, in your average chain grocery store, people at the register check out customers while stockers keep the shelves full of goods and deli workers slice meats and cheese to order (efficiency).
As informed by Liad Agmon, CEO, Dynamic Yield, McDonald's has acquired Dynamic Yield and will use its decision technology to increase personalization and improve customer experience.
Mr Agmon comments that "Our acquisition by McDonald's, one of the most iconic and beloved brands of our time, is truly an endorsement of that vision as they have chosen Dynamic Yield to help power personalization across their 37,000 restaurants in 120+ markets around the world".
According to a Techcrunch report, McDonald's said it would use this technology to create a drive-thru menu tailored to things like the weather, current restaurant traffic and trending menu items. Once you've started ordering, the display can also recommend additional items based on what you've already chosen.
After the Dynamic Yield acquisition, In a CNBC report, McDonald's quickly deployed its machine learning tech in more than 8,000 U.S. drive-thrus. The technology changes drive-thru menus based on the time of day, weather, traffic and the customer's order — all to coax the customer to spend more.
In this CNBC report, McDonald's has also been looking into automating more of the kitchen, such as its fryers and grills, Kempczinski said. He added, however, that that technology likely won't roll out within the next five years, even though it's possible now.
McDonald's achieves these goals by acquiring innovative companies. For example, McDonald's acquired Apprente, a Silicon Valley AI company, in 2019. We can now conveniently order burgers via our mobile phones.
Why does innovation matter in the food industry? Let me share my thoughts on how AI (Artificial Intelligence) capabilities empowered with emerging technology stacks can enhance food safety and improve the quality of our lives.
Food safety is a critical concern globally. It affects our health. AI is one of the tools to create food safety. Automation and standardization using AI can reduce human errors hence increase safety and reduce risks.
As we know, computers are more consistent than humans. They follow instructions based on logic. They don't have the emotions to change procedures based on their urges and mood swings.
Thanks to IoT (Internet of Things) and Big Data, machines get smarter and make better-informed decisions. IoT sensors can observe and monitor conditions in food. For example, they can keep particular foods at required temperatures.
Uncooked food can cause food poising. IoT devices can address this situation. For example, when cooking utensils have been configured for a specific temperature, they ensure the food is cooked properly.
Some foods may require a very low temperature to preserve them properly. IoT equipped refrigerators can be programmed to safeguard these types of food. By keeping our food stores at the required temperature, we can prevent food degeneration and wastage. These intelligent devices can prevent foodborne sickness.
Using predictive analytics is another contribution of AI to keep our food safe. Product irregularities and safety breaches can be coded to the IoT based systems. These smart-systems can take necessary measures by monitoring and applying coded rules.
Many AI initiatives are happening for cooking and cleaning food. For example, NVIDIA robotics research opened New AI Research Lab aiming to create reactive, adaptive, and human-like actions. You can learn more about the NVIDIA robotics experience from this YouTube video by Nathan Ratliff, Distinguished Research Scientist.
Robotics is proliferating and becoming mainstream in the food industry. However, not all restaurants can afford these expensive tools. For example, Flippy is around $60K. Miso Robotics partnered with CaliBurger, a fast-food restaurant chain, to create Flippy, the world's first autonomous robotic kitchen assistant, as reported by NBC News in 2018. You can watch the demonstration of Flippy in this YouTube video.
Another innovative company in Robotics, Softbank, introduced robots for the food industry. For example, "SoftBank burned $375 million trying to replace humans with pizza-making robots".
Softbank's "Pepper is the world's first social humanoid robot able to recognize faces and basic human emotions. Pepper was optimized for human interaction and can engage with people through conversation and his touch screen". For example, Pizza Hut hired Pepper for ordering service in Singapore in 2018.
This point brings us to the next issue, employment. There is a tremendous fear of robots taking over human power and making us unemployed. Based on this study, CNBC reported that robots could take over 20 million jobs by 2030. The concerns are valid, and we don't have answers to complex questions posed by the public.
The pandemic added more complexity to the employment situation. As pointed out in a ZDNet article:
"In fairness, the pandemic has made safe staffing difficult, so there's a good argument that an automation implementation like this actually helps keep stores open and workers working."
AI and robotics empowered by IoT and Big Data are multiplying. They are still costly. However, when the robotic market becomes more scalable, we can see a better adoption rate. They can be like usual utensils affordable by everyone in our kitchens.
We are entering a new area when humans and robots need to work side-by-side in harmony. Keeping an open mind and embracing breakthroughs seems to be the way to go.
Thank you for reading my perspectives.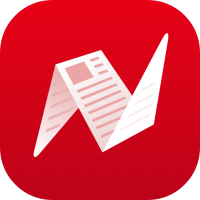 This is original content from NewsBreak's Creator Program. Join today to publish and share your own content.
Related AI articles on News Break
Facebook And AI Combine To Make Friendlier Global Communities
Let's Meet MISSI! She's Mississippi's First Artificial Chatbot.
Can Artificial Intelligence Eliminate Shoplifting In America?