Yes, most likely, it can! However, we need to take it more seriously, integrate our resources intelligently, and resolve legal and ethical issues with unity.
Shoplifting is a severe problem in the United States. According to Loss Prevention Media, there are 27 million shoplifters, equating to 1 in 11 people in the United States today. More than 10 million people have been caught shoplifting in the past five years. And 25% of them are children. These stats are compiled by National Association for Shoplifting Prevention (NASP).
Currently, the worst city is San Francisco, California. However, the recent Fox News video encouraged me to pen this article.
In a news post by NYPost.com titled "Thieves now mock the rule of law in 'progressive' cities like San Francisco", the situation is highlighted:
"Clearly, San Francisco is in trouble. Walgreens officials stated in May that thefts in its Frisco stores quadrupled their national average. The chain has had to shutter 17 locations where merchandise was getting lifted rather than bought".
I reviewed the NASP's position in this context. I found that the mission of NASP is:
"to raise public awareness about the harmful effects of shoplifting on youth, families and communities, unite public opinion toward constructive solutions, deliver needed programs and services and engage community action in prevention efforts to improve the lives of those affected and reduce the number of people who become involved".
NASP's statement about the shoplifting situation in America is an eye-opener:
"The estimated 27 million shoplifting offenders, and the frequency, magnitude and cost of their repeat offenses, are a daily drain on retail resources, but the societal response to misdemeanor shoplifting are inconsistent and often inadequate; thus shoplifting continues to thrive and its escalation is putting store associates, customers, and communities at risk".
The key point is this crime is thriving and putting citizens at risk.
I like the motto of NASP, "Progressive Shoplifting Prevention Requires Focusing on the Future Today". This is precisely the topic of my article.
Artificial intelligence has made remarkable progress within the last few decades. As an AI professional, some of my key interest areas are cybersecurity and public safety. Reviewing the literature constantly, I have come across tremendous resources in the body of knowledge that we can leverage.
I can assure you that we have essential techniques and tools to create viable solutions. However, we have two critical problems. One is a technical problem that is relatively easy to fix. It is the integration of a myriad of technology constructs with proprietary configuration items. In my opinion, this is the minor part of the iceberg.
The more significant part of the iceberg consists of law and ethics. This is an area in which I refrain from offering views as it is not my forte. However, I know that it is a problem because we have always faced legal and ethical constraints in all academic and commercial engagements for any breakthrough inventions and innovation. They are not as easy as solving technical problems. Uniting people is not a trivial task.
From a technical perspective, shoplifting can be eliminated using AI (Artificial Intelligence) if we can work on solutions integrating prominent technology constructs.
One viable solution approach is to use information technology capabilities such as image recognition, video, fast transmission, IoT (Internet of Things), Big Data, Mobility, Cloud Computing, Machine Learning, Neural Networks, and Predictive Analytics. Here is a high-level view of emerging technology stacks as compiled by Forrester Research.
What can we do with these technology stacks?
There are many possibilities. Just to give you an idea, imagine stock items in retail stores that have embedded IoT sensors. We already use high-end cameras in many large shopping centres. These cameras can be configured for AI face recognition.
When these cameras recognize shoppers' faces, they can trigger the backend system to create temporary profiles of shoppers. These profiles can be linked to their online records.
In this simple scenario, imagine when shoplifters were caught and their credit or debit cards were charged with the stolen items. This simple action not only discourages people from shoplifting but provides sufficient legal evidence to authorities.
Scientists and technologists have made excellent progress in face recognition. For example, deep neural networks are more accurate than humans at detecting intricate facial images. You can download this Standford paper free from this link. It discusses sensitive points. Facial recognition is progressing so rapidly that facial recognition technology can now infer political orientation from naturalistic facial images.
There are even preventative measures like those proposed by Vaak. This Japanese company developed software that uses artificial intelligence to detect body language. It suggests someone intends to shoplift and alerts staff so they can intervene. Bloomberg reported this in an article titled "These Cameras Can Spot Shoplifters Even Before They Steal".
There are some companies specifically developing AI solutions for shoplifting. For example, HypeTeq Cognitive Solutions uses transfer/deep learning, computer vision, employing AI libraries such as Tensorflow, Keras, OpenCV, PIL, Sklearn.
Here is a summary of HypeTeq shoplifting detection methodology to give you an idea:
We trained our model with various supermarket's CCTV footage
Our system works on a live CCTV stream
It works in video frames, which makes it efficient for the model to trace and analyze activity
With help of Transfer Learning, we are able to identify human's visual-skeleton
Once a human is identified it predicts its pose using Computer Vision, based on the visual-skeleton
A rectangular box is visible on the which shows the human on it.
Later on, it makes a prediction by analyzing the person's behaviour.
This works as it segment and shows human behaviour above that rectangular box.
It does the same for every person present there.
Once we identify its behaviour we can keep an eye on such entities and prevent shoplifting.
We can find many more interesting breakthroughs beyond the scope of this article. My point is to highlight the availability of possibilities. Shoplifting is a common and severe problem in the United States, affecting the economy, citizens' health and psychology.
The U.S is a technologically advanced country hosting many world-class research institutes and exceptional manufacturing companies. These organizations representing business and academia can create outstanding solutions if they are given incentives to solve this encumbering issue.
It is not a technology problem. The outstanding problem is how these viable solutions can be legalized and pass ethical acceptance constraints.
Thank you for reading my perspectives.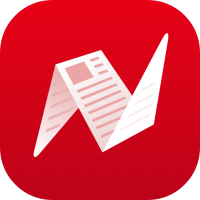 This is original content from NewsBreak's Creator Program. Join today to publish and share your own content.
Recent related AI stories on News Break
How Artificial Intelligence Tools Are Transforming Business In America During the Pandemic
Facebook And AI Combine To Make Friendlier Global Communities
Let's Meet MISSI! She's Mississippi's First Artificial Chatbot.