Artificial intelligence tools and new community rules for 70 million active admins and moderators on Facebook
Facebook is one of the largest social networks. It is an American multinational technology organization based in Menlo Park, California.
To give you an idea, I checked Statista and found this record:
"With roughly 2.85 billion monthly active users as of the first quarter of 2021, Facebook is the biggest social network worldwide. In the third quarter of 2012, the number of active Facebook users surpassed one billion, making it the first social network ever to do so. Active users are those who have logged in to Facebook during the past 30 days. During the first quarter of 2021, the company stated that 3.45 billion people were using at least one of the company's core products (Facebook, WhatsApp, Instagram, or Messenger) each month". You can see the growth of Facebook in this diagram.
According to Socialbakers, California is the leading state with more than 19 million Facebook user and penetration to population close to 52 %.
Even though it is considered a personal social media tool, Facebook is used by millions of business people. A targeted Facebook ad can reach out to over a billion users.
For example, a few years ago, a marketing consultant advised me to create a Facebook ad for launching one of my technical books. A very cheap ad brought thousands of interested people across the globe and helped this particular book to reach the bestseller lists in several online bookstores.
According to a Hootsuite report in 2020, Facebook was the top three most visited website after Google and YouTube. It gained even more visitors than Wikipedia and Amazon.
In 2017, Facebook held a summit in Chicago. They announced an updated company mission to group admins and shared features to nurture Facebook communities.
The summit highlighted the introduction of "Admin Home", a simpler, more intuitive destination for all admin tools, settings, and features that admins can tailor to their needs. With the new experience, admins can quickly see what needs attention across posts, members and reported comments, find essential tools they're looking for through a clearer, reorganized layout that shows what's available under each category, and access new features that are rolled out in the future.
At the summit, Facebook introduced several new features to help communities grow and manage their groups. Some key features were group insights, membership request filtering, removed member clean-up, scheduled posts, and group to group linking.
In 2020, Facebook introduced several steps to keep groups safe. Some critical points were stopping people who break the rules, ensuring groups have an active admin, removing health groups from recommendations, combating misinformation in groups, and continuing to combat organizations and movements tied to violence.
The purpose of this article is to inform you of the plans of Facebook as documented in this official blog titled New Tools to Help Community Builders Manage and Nurture Their Groups.
This official news from Facebook informs us that there are more than 70 million active admins and moderators running Facebook groups worldwide. What they do every day is at the heart of Facebook's mission of building community and bringing the world closer together.
The new tools introduced by Facebook can achieve these three goals:
"1 - Restrict people who don't qualify to participate based on several options, such as how long they've had a Facebook account or how long they have been a member of the group.
2 - Reduce promotional content by declining posts and comments with specific links, with the ability to provide feedback for the author, so they can edit their post and re-submit it for review.
3 - Use suggested criteria from Facebook to help defend the group against spam, maintain positive discussions and resolve conflicts within the group. Admins can browse, add and edit that criteria to meet the needs of their group. Admins have the option to undo specific actions from Admin Assist, or to change and refine criteria over time."
Facebook points out that admins need to be able to set, shape and reinforce a community's culture. Understanding who their members are and setting clear rules and norms for the community to follow is at the center of that.
In this announcement, Facebook introduces a new member summary feature for admins to see a consolidated summary of each group member's activity in the group. For example, this feature enables the number of times members have posted and commented or when they have had posts removed or been muted in the group.
More importantly, admins can now appeal violations for the content they or other admins posted or that they approved from members and content from members. Facebook will review these appeals to make sure the right decision was made.
In addition, to help make it easier to share and enforce rules in Groups, admins and moderators can now tag group rules in comments and posts. Members can also tag specific group rules when they report posts and comments to admins, helping make community moderation simpler.
These features and new rules can increase the quality of communication and information on this global network. You can read details of these features and regulations in the Facebook community blog.
Facebook uses multiple AI tools such as Deep Learning, Deep Text, Translation, Photo image search, Talking pictures, API for the Messenger Platform, Caffe2go, and Gaming.
In a research paper Written by Cem Dilmegani on January 2021, "Facebook founder Mark Zuckerberg explains their goal is to help computers to "understand language more like a human would with context, instead of rote ones and zeroes memorization like a machine." Precisely because of this, Facebook has Facebook Artificial Intelligence Researchers (FAIR) to understand and develop systems with human-level intelligence by advancing the longer-term academic problems surrounding AI. Researches are related to AI and to deriving knowledge from data: theory, algorithms, applications, software infrastructure and hardware infrastructure."
The use of AI (Artificial Intelligence) is critical to managing such an extensive global network. Facebook is one of those organization that need to use AI to handle this vast network efficiently. We know that Artificial Intelligence Tools Are Transforming Business In America During the Pandemic.
While social media adds vitality to our lives, it can be very stressful for some of us. I discussed some drawbacks of social media on our mental health and how I turned stressful situations into productive collaborative outcomes. While excessive use of social media can be a risk factor for our physical and mental health, the smart use of social media can be beneficial. More importantly, we can use social media for developing our business too.
Thank you for reading my perspectives.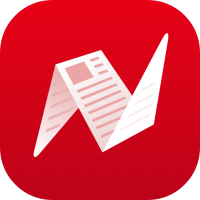 Related articles on News Break
Artificial Intelligence Tools Are Transforming Business In America During the Pandemic.
A Disciplined Social Media Fast Was The Best Decision For My Mental Health And Well-Being