Violence never rests. Data is gold for violence prevention.
Incomplete or lack of data means working in the dark. Federated data shed lights.
According to NVDRS (National Violent Death Reporting System) website, in the United States, more than seven people per hour die a violent death. More than 18,800 people were victims of homicide, and over 48,000 people died by suicide in 2018 alone.
NVDRS is the only state-based surveillance system pooling more than 600 unique data elements fed by multiple sources into a usable and anonymous database. NVDRS covers all types of violent deaths. It includes people of all ages with specific entries for children, youth, and elderly aiming for violence prevention in its system. https://youtu.be/lO7PnS-eBH8.
NVDRS is a critical system because we need to know the facts. With only facts, we can find a mechanism to prevent violent deaths. Facts are required by medical examiners, coroners, and law enforcement officers.
The systemic problem is the lack of coherence and integration in data systems to provide a comprehensive and complete picture of the facts. Without federated data systems, it is not possible to satisfy the requirements of investigators.
NVDRS is an integrated system with an anonymous database fed by collected facts from death certificates, examiner and law enforcement reports. CDC (Centers for Disease Control And Prevention) makes this essential database available for decision-makers and program planners to develop and customize violence prevention work.
The reason I introduce and highlight the importance of NVDRS is its necessity for a bill. The "LGBTQ Essential Data Act" would require law enforcement to include sexual orientation and gender identity information.
LGBTQ Essential Data Act directs the CDC to increase the frequency of collection of information on deceased individuals' sexual orientation and gender identity through the NVDRS.
According to NBCNews, Rep. Sean Patrick Maloney reintroduces the LGBTQ-inclusive violent crime data bill because "the epidemic of violence against transgender Americans — particularly transgender women of color — is only getting worse."
The NBC report points out that "the reintroduction comes at a critical time: Fatal violence against transgender people is at a record high — but that's only according to data from advocacy organizations. Advocates say that's a serious problem, especially now."
The federal government allows law enforcement agencies to voluntarily submit hate crime data, but it doesn't require them to track anti-trans violence or anti-LGBTQ violence, generally.
According to FBI's Criminal Justice Information Services (CJIS), "thousands of law enforcement agencies voluntarily submit data to the Uniform Crime Reporting Program's (UCR) Hate Crime Statistics Data Collection on crimes motivated by prejudice based on race, gender and gender identity, religion, disability, sexual orientations, or ethnicity".
The reality is harsh. In an article on HRC (Human Right Campaign) titled Fatal Violence Against the Transgender and Gender Non-Conforming Community in 2021, "Sadly, 2021 has already seen at least 28 transgender or gender non-conforming people fatally shot or killed by other violent means. We say at least because too often these stories go unreported — or misreported. In previous years, the majority of these people were Black and Latinx transgender women".
These statements by HRC touched my heart:
"These victims, like all of us, are loving partners, parents, family members, friends and community members. They worked, went to school and attended houses of worship. They were real people — people who did not deserve to have their lives taken from them."
HRC has been tracking reports of fatal anti-transgender violence. Reports of the previous six years can be found in these links: 2020, 2019, 2018, 2017, 2016, 2015.
Another important record from HRC points out that "LGBTQ Americans remain largely invisible to the local, state, and federal officials charged with ensuring their health, safety, and wellbeing. This is because state and federal officials have failed the LGBTQ community when it comes to ensuring equal treatment in government data collection efforts."
Sean Patrick Maloney's statement is important to understand:
"HRC has been tracking the underreported data since 2013, and Congress still hasn't acted to enable local law enforcement to do the same. My bill will help us collect the data necessary to fully support the LGBTQ community. I am proud to be introducing this legislation, which was marked by President Biden as a legislative priority, with broad support. I trust our new Democratic Majority will work to get this bill passed into law. We must act now and help save lives."
You can join conversations on the r/politics community of Reddit.
We cannot stay silent to violence towards our loving partners, parents, family members, friends, and community members.
I hope this bill passes into law.
Federated data systems are low hanging fruits in finding facts. We have the required technology and abundance of resources. Linking data saves lives.
What we need now is to understand the severity of debilitating violence, empathize with innocent sufferers, have compassion, and support enabling the use of data for investigators to find essential facts.
Thank you for reading my perspectives.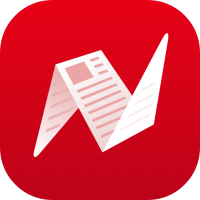 Related articles on News Break
Texas Governor Informs Signing A Cryptocurrency Bill Into Law
How To Deal With Big Data For Artificial Intelligence?