Horse racing is a popular spectator sport attracting millions of people globally. Horse racing is a substantial market in America. According to Statista, the market size of the horse racing track industry in the United States was valued at over three billion U.S. dollars in 2020. Furthermore, it is expected to reach 3.52 billion U.S. dollars by the end of 2021.
Even though horse racing is a hobby and sport, the critical impact of the game is on the economy. This industry gets its stake from the gambling desires of gamers.
Gambling is the act of risking money for creating value using events consisting of uncertain outcomes. But, of course, the ultimate goal is winning.
This article introduces how emerging technologies like blockchain and NFT (Non-Fungible Tokens) take horse racing to the virtual world and contribute to the new crypto economy by giving an example of recent innovative developments in the market.
NFTs are new types of digital assets enabled by the use of the blockchain ecosystem. According to CNBC, NFT sales top $2 billion in the first quarter of 2021, with twice as many buyers as sellers.
I introduced NFTs (Non-Fungible Tokens) focusing on the challenges from the creators' perspective in an article titled Artists Love The Idea Of NFT, But It Hurts Their Brain on News Break.
Even though, in theory, they sound great, in reality, NFTs pose many societal challenges and business risks. Assessment of risks is not straightforward as they are multinational and span across multiple disciplines, as pointed out in this article titled NFT Has Entered The American Dictionary, Yet Many Unknown Pain Points Prevail.
Now setting the context for the horse racing industry and NFT market, I introduce a new venture bringing these two powerful constructs to one place for creating a unique experience. It is an experience linking the physical world with the virtual world using the power of crypto. And more importantly, turning a hobby into financial gains.
DeRace is the first virtual NFT horse racing universe that joins billions of racehorse enthusiasts in a community where gamers can buy and breed NFT horses, bet on real-time horse races, and host races in their personal hippodromes to gain financial profit.
DeRace is a re-creation of real-life horse racing in the virtual world. The purpose is to give players the ultimate horse racing experience.
The economic and business value proposition for DeRace is to enter three different markets: video gaming, horse racing, and sports betting. The compelling business value is to create a new market of its own, allowing gamers to enter a 700-billion-dollar market. The platform unites the compelling concepts of gaming, gambling, and betting.
The potential for the platform is tapping into the global crypto market. We know that horse racing is a widely attended spectator sport in the USA, the UK, France, Australia, Canada, China, Hong Kong, Malaysia, and Japan. The attached graphic by Equinex illustrates the size of a digital ecosystem for an ancient pastime in the global markets.
According to an evaluation of Technavio Research, as documented by Businesswire, the impact of increasing digital connectivity and rapid growth in commercialization of horse racing and sports events in its horse and sports betting market analysis for the forecast period 2020-2024 shows a 9% rise.
Furthermore, horse racing is about to top the online betting market by the year 2026. It is even expected to bypass football.
According to Global Market Insights, the online gambling market size exceeded USD 55 billion in 2019 and is anticipated to grow at 16.5% CAGR between 2020 and 2026. The advent of several new technologies, such as A.I. (Artificial Intelligence), V.R. (Virtual Reality), cyborgs, and ML (Machine Learning), will drive market growth.
The global digital game market also shows a steady increase, as pointed out in this graph by Newzoo. The video gaming and gambling industries are booming and expected to rise enormously in the subsequent decade.
If you are interested in these three markets and love playing, it can be an excellent time to be mindful and join a new platform that combines gaming and gambling. According to Harvest Pro, digital gaming is a serious business.
By reviewing the DeRace site, I understand that this initiative might disrupt these three industries that I mentioned.
It is the first NFT horse racing platform that unites gaming, gambling, and sports.
I find the business mission statement of DeRace compelling.
Their goal is not just to build and launch a platform but to strive towards mass adoption.
A few years from now, they expect people from across the world will breed their horses, participate in the races, and aim to build their hippodrome. This new project aims to create such a captivating virtual platform for a global audience.
DeRace is a planned platform that seems to be a dream for online gamers, horse race supporters, NFT enthusiasts, and, more importantly, crypto entrepreneurs.
The platform is not ready yet. However, being aware of this opportunity is a good start to leverage its benefits when it launches. You can stay connected with and informed by DeRace on Twitter. You can also follow DeRace NFT on Tik Tok.
Thank you for reading my perspectives.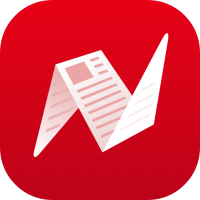 Related articles on News Break
Big Time Might Be Bigger Than What NFT Gamers Can Imagine Thanks To Patented Vault Technology
Artists Love The Idea Of NFT But It Hurts Their Brain