According to the Startup Genome, nine out of ten startup ventures in America fail. There are many factors such as business, financial, technical, and commercial for this failure rate.
In this article, I introduce a critical and hidden reason for 90% failure from my 40 years of experience in the business. Then, wearing a business architect hat, I highlight the importance of vision, strategy, and setting a baseline for business ventures.
Every business venture starts with a vision, sets the strategy and create a baseline in the beginning. Business architecture has a framework to complete these phases. However, mistakes in these phases can be costly because they may adversely impact on growth and sustainability of business ventures.
It doesn't matter how good or bad the situation is; the venture leaders need to accept the reality 'as is' at the initial stage.
Business architecture starts with analysing, understanding and accepting the current business situation. Systematic and detailed knowledge of the current business state can help establish a tangible baseline as a starting point.
Understanding and documenting the current state can depict where we are now and help the venture set a business vision and strategy for digital transformation initiatives.
Compiling and establishing a demonstratable baseline of the current state in sizable business organisations can be complex and challenging; in fact, most of the time, it can be a daunting task for business architects. Moreover, since there are many interrelated factors, we may be disappointed that legacy processes, systems, tools, and solutions are not integrated, not documented adequately, are managed in silos, and we cannot find any single source of truth.
Therefore, we need to conduct a substantial gap analysis and take appropriate actions to address the gaps. This is where an innovative and agile approach can come to the rescue.
Despite all, we must start from somewhere to identify the current business environment and collect as much information as possible, taking various measures including picking the brains of business analysts, product specialists, technical specialists, and operational support engineers. These people can be resourceful and helpful for understanding the current environment and compiling a reasonable baseline.
Undoubtedly, this activity can be one of the most painful exercises in the transformation lifecycle; hence we shouldn't be discouraged. But, on the contrary, it is a fundamental and necessary step and pays dividends in the long run.
Now that I highlighted the importance of understanding the current business state let's look at the big picture and touch on another important topic called 'vision' for business architecture framework and digital transformation lifecycle.
Architectural and design thinking guides us that any new business initiative starts with a vision. In other words, based on a top-down approach, architectural thinking mandates setting the vision first.
Vision is being able to think about the future with creative imagination and human wisdom for an organisation to achieve the desired business goals.
Vision sets the scene and shows us where we want to be in the future. Even though everyone has a vision, a productive and strategic vision is a business leadership capability and requires substantial intelligence, knowledge, skills, and experience.
Practising a clear vision in digital transformation engagements is necessary to think strategically. Visionary and strategic thinking can improve business and digital intelligence. However, strategic vision must be realistic, compelling, and convincing.
Strategic vision must be shared with all stakeholders, and their acceptance and approval must be obtained. This is one of the crucial steps we facilitate as a business architect in a digital transformation program.
Once we understand the compelling business vision for an organisation's digital transformation goals, it is time to explore the business strategy. We now know where our organisation is on the digital transformation journey and where we plan to go. The destination must be marked in the business architecture framework clearly.
The venture's digital strategy serves as a master plan reflected in the business architecture framework. This master plan can be in the form of a high-level roadmap to take the organisations digital journey to the planned destination. Unless we have a clear strategic roadmap for the digital transformation initiative, we can be easily distracted or lost in the details and the constant noise coming from various parts of the organisation.
Visionary and strategic thinking can strengthen business architecture framework and digital capabilities. An organisation's digital transformation vision and strategy can impose many requirements. It is the next critical point to be considered by the startup venture leaders to maintain success.
Thank you for reading my perspectives.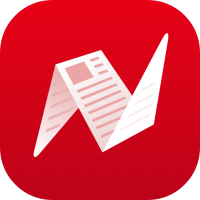 Related article on News Break
Vital Aspects Of Business Architecture Frameworks In Digital Transformation Initiatives