Constraints and impediments in complex systems may have a critical impact on performance, availability, and costs. Therefore, the IoT solution architecture and design team need to identify impediments and constraints in the ecosystem at the earlier phases of the lifecycle.
The constraints and impediments create complexity, and they can take place in various layers of the protocols, in actual devices, and many other components of the ecosystem. For example, typical constraints for IoT solutions can be experienced in networks. This is because IoT devices are connected to multiple networks.
The network communications may go through firewalls and other security mechanisms, such as network address translations or proxy appliances controlling the security of traffic.
In this specific case, a firewall may block necessary traffic unintendedly. This kind of impediment may have severe implications for availability, performance, and cost associated with meeting service level agreements.
Both Availability and Performance Model work-products will be helpful to have a section about constraints and impediments. In this section, constraints and impediments must be articulated comprehensively, and the resolutions need to be clearly defined, reviewed, agreed upon, and the proposed actions approved.
There is a continuous integration need for multiple components and delivery obligations for the demanding consumers of the IoT solutions in the ecosystem. In addition, endpoints can be in geographically distant places.
The communication between endpoints and other components of the IoT systems requires careful availability and performance analysis. For example, the distance at network-level communications can cause latency. Let's elaborate on latency as it is a critical point for performance and availability.
Network bottlenecks adversely affect availability, performance and the cost of products or services in productions, making the service level agreements challenging to meet. Therefore, network bottlenecks can be very harmful. Apart from latency related to the distance, several other factors may cause network bottlenecks.
Some common causes of network bottlenecks are malfunctioning devices, having an excessive number of devices connected to the networks, limited bandwidth and overcapacity for server utilisation.
Complex IoT solutions require engaging an end-to-end network architect and several network specialists who specialise in various aspects of the network where there may be bottlenecks. The best practice is to consider these well-known bottlenecks and provide a high-quality capacity plan for the network by obtaining proactive input from the network subject matter experts.
Gateways can act as intermediaries between Edge Devices and the Cloud. Gateways can offer additional location management services. Performance and availability also require the consideration of endpoints and gateways. Endpoints consist of physical sensors. These sensors send messages to the IoT platform via gateways, which are fundamental components of the ecosystem.
These gateways are crucial because the objects can take place in multiple locations due to their nature — for example, a moving object, such as a transport vehicle with built-in IoT sensors. The messages created by these moving objects are stored by the gateways and delivered by the gateway to the IoT platforms in the ecosystem. In addition, the moving devices can connect and reconnect to the gateways using various data link protocols.
The moving objects require the gateways to be dynamic servers with changing conditions and new communication requirements.
IoT ecosystems are complex. This complexity has a significant impact on performance and availability. We know that the complexity for performance occurs in the IoT ecosystem because the IoT devices are linked to multiple points, such as endpoint devices, mobile applications and cloud platforms.
Managing all these devices and keeping track of the failures, configurations and performance of such a large number of devices can be a challenge in IoT solutions.
IoT service providers need to manage faults, configuration items, metering, accounting, billing, availability, performance, and security of their interconnected devices at the operational level. In addition, these providers need to account for every aspect of these complex devices.
To conclude, the points I introduced show the complexity and constraints involved in a working IoT ecosystem at conceptual and operational levels. Careful considerations of these points can mitigate risks and contribute to the availability, performance, and profitability of IoT solutions.
Thank you for reading my perspectives.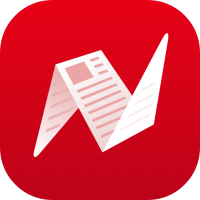 Related articles on News Break
Hardening Security For The Internet Of Things: A Layer By Layer Security Review Approach For The Internet Of Things Solutions
Internet of Things Mandate Agile Solution Approaches
Impact of Hidden IoT Data On Performance of Digital Venture Production Systems
Cost-Effectiveness For High-Performance IoT Solutions Is Not Just An Executive Concern
A Simplified Explanation Of "Things" Within The IoT Technology And Solution Design Context
Integrated Design Of Cloud, Edge, & Fog Computing For Sustainable IoT Business Solutions
Importance of Methodical Approach & Architectural Strategy for IoT Solutions
Dealing With Connectivity And Interoperability Challenges of IoT Solutions Proactively