Challenges in IoT design, development, and deployment teams never end. Many issues can be prevented with a methodical and rigorous approach. The best approach is being mindful of the problems by creating scenarios at the earlier phases and preventing them from happening at later stages. This proactive risk mitigation approach starts at the requirements gathering and analysis phase.
IoT solution requirements are categorised under two main types: Functional and Non-Functional. Both functional and non-functional components apply to the IoT ecosystem. Coupled with the non-functional aspects, architectural rigour and design flexibility needs to be balanced to achieve functionality.
Non-functional requirements involve how the system can accomplish functionalities, such as performance, availability, security, reliability, scalability, usability, configuration and so on. These are technical and operational requirements. The tasks involved in the Non-Functional requirements relate to the IT support and maintenance teams.
Due to the multiple challenges surrounding the IoT ecosystem, developing a successful IoT solution is not an easy task. Regarding the IoT Non-Functional aspects, there are multiple architectural challenges. Some of these challenges related to the non-functional aspects are mobility, reliability, scalability, configuration management, availability, security, privacy, connectivity, and interoperability.
This article focuses on two non-functional requirements: connectivity and interoperability. IoT cannot exist without connections, which, for IoT systems, is a fundamental requirement for IoT solutions. The Internet is the primary enabler of connectivity, often taken for granted as an apparent line item.
Simply put, connectivity is so fundamental that if there is no Internet, there is no IoT! For IoT solutions, the use of the Internet can resemble the use of electricity when we are using an electronic device, such as a TV or radio. No electricity, no TV!
A number of considerations also need to be made when it comes to internet connectivity. The key considerations are the type of Internet services, Internet service providers, usage cost, protocols, apps, mobility, and communication speed.
Mobile devices, such as moving vehicles, require special Internet connections, such as multi-service providers based on their current locations. For example, a device moving in a specific state in the United States may require internet connectivity from the state's Internet Service Provider. For instance, when it is in California, it connects to the Internet Service Provider covering California state.
Interoperability means that heterogeneous devices, solution components, elements and protocols need to work with each other harmoniously. Maintaining interoperability in an IoT ecosystem is another challenge owing to the wealth of platforms, solution components, devices and protocols used in IoT ecosystems.
Interoperability can be handled by both the application developers and the device manufacturers in order to deliver the services regardless of the platform or hardware specification used by the customer.
However, the IoT solution architects and designers also need to understand the interoperability implications of their IoT solutions.
IoT solution architects need to document the interoperability requirements in the non-functional requirements document and trace them to the solution building blocks. They also need to document interoperability concerns, issues, risks and dependencies in the Solution Viability work-product.
There are some critical considerations to be included in the architecture and design phases to maintain IoT interoperability. First, an understanding of standards and employing them to design components is essential.
In addition to industry and vendor-specific standards, open-source standards are also important factors in meeting interoperability requirements.
For system communication interfaces, open-source messaging protocols such as MQTT and CoAP need to be considered. In addition, application Programming Interfaces (APIs) play critical roles in meeting interoperability requirements. For example, RESTful principles of APIs are key enablers of cross-application interoperability.
Solution architects and designers need to pay particular attention to backward compatibility for hardware and software products of vendors. An assessment of key products can reduce the risk of backward incompatibility of the proprietary vendor hardware and software.
Software-driven technology stacks need to be considered for deployment components. These software-driven appliances in modern sensors and gateways can easily be plugged into legacy devices.
Being aware of connectivity and interoperability issues at the start and using standards in development can mitigate risks at operations substantially.
Thank you for reading my perspectives.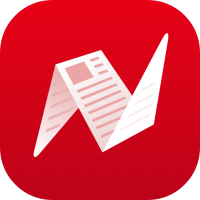 Related articles on News Break
Hardening Security For The Internet Of Things: A Layer By Layer Security Review Approach For The Internet Of Things Solutions
Internet of Things Mandate Agile Solution Approaches
Impact of Hidden IoT Data On Performance of Digital Venture Production Systems
Cost-Effectiveness For High-Performance IoT Solutions Is Not Just An Executive Concern
A Simplified Explanation Of "Things" Within The IoT Technology And Solution Design Context
Integrated Design Of Cloud, Edge, & Fog Computing For Sustainable IoT Business Solutions
Importance of Methodical Approach & Architectural Strategy for IoT Solutions