This article introduces the term "marketing funnel".
If you are reading marketing and sales news, articles, and blogs, you most likely heard about a marketing or sales funnel. This is a buzzword in the marketing sector. And it prevails in digital marketing.
Ironically, the more you read, listen, and watch about it, the more you get confused. Some people make it so mysterious and complicated that you give up.
Like many of you, I've read hundreds of articles, blogs posts, listened to many podcasts, and watched several YouTube videos.
Until I practised it myself, all those resources did not make sense. They confused and discouraged me. Therefore, I want to make it as simple as possible by giving the big picture first then delving into details without causing confusion.
From my experience, a marketing funnel is a conceptual model to take your audience from start to end. See it as a mini journey in your business for each prospect. The beginning is the more significant part of the funnel, and the end is the smallest. You can visualize it as an upside-down iceberg. The larger part is at the top and the smaller part is at the bottom.
When I started learning about marketing funnels in the early nineties, I developed a simple conceptual model. I called it the IIC method. It stands for Inform, Influence, Convince.
The Inform part represents the largest part of the funnel, the Influence part represents the middle, and the Convince part represents the narrowest section.
Let me elaborate on these points.
Inform
The Inform part is where your content takes place. As a writer, blogger, or any kind of content developer, you create content to inform your audience. You inform by writing articles, books, blogs, podcasts, and videos.
Probably 60% of your platform relates to the Inform component of the IIC method. You produce content weekly, daily, or even hourly based on your profession and marketing strategy.
Your aim for this part is simply to inform your audience by creating awareness on your topics and interest areas.
Influence
Influence comes after Inform because, at this stage, you show your experience and expertise. Anyone can inform, but only people with credentials and experience can influence.
If you studied a topic and gained considerable experience, your audience will believe in your information. Anyone can write about anything on the web. Your credentials and experience distinguish your content from others who just regurgitate secondary information.
The vital point for influence is your content is unique, authentic, and filtered. Not many people can create unique and original content. That is fine. However, many of us can filter the information using our credentials, experience, and expertise.
30% of your audience fits into the Influence part of your marketing funnel.
Convince
To be able to convince your audience to be a customer for you, you need first to inform and then influence. Therefore, influencers are more valuable than informers. They earn more.
If you can influence your audience, they will most likely start a conversation with you. They will consider your products and services. They will take your recommendations more seriously.
With your influence, you will be able to convince your audience to be a customer for you.
Only around 10% of your audience can be a customer.
What does this mean to you?
It means that you constantly engage with your audience using different approaches.
So you start with 100% and end up with 10%. You lost 90% by filtering them in your marketing funnel. I give these figures as indicative of depicting a marketing funnel. These numbers can change, but the big picture always looks like a V shape in your marketing funnel.
There are specific strategies, tactics, and guidelines for each part of the funnel.
Each part of the funnel is equally essential and depends on the others. This means that you cannot influence without informing, and without influence, you cannot convince.
For the Inform part, the size and frequency of your content matter. The more content and the more frequently you create it, the more people find out about you.
The more influence you create about a product or service, the better you can convince your audience to make a transaction with your business and the merchants you are promoting.
The concept is straightforward. However, implementation of this concept requires skills, effort, dedication, and time. You need to invest substantial time in each part of the funnel.
For the Inform part, you produce content consistently and frequently.
For the Influence part, you filter the information and show your value.
For the Convince part, you prove your value and make it compelling for your audience by distinguishing your value from others for your influence audience to become a customer for you.
How does this thinking help you?
With the awareness of the IIC method, you can design or re-design your websites, blogs, and newsletters by attracting a large audience and gradually filtering them to be your customers.
When marketing is done correctly, the sales flow more easily, comfortably, and effectively. You don't have to be a salesperson to gain customers. But you certainly need selling skills to survive and thrive in your business.
If you visualise this diagram, you will always remember your roles and responsibilities for creating and maintaining and marketing funnel.
Thank you for reading my perspectives.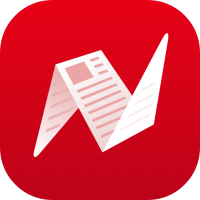 Related articles about this topic on News Break.
Revealing Mystery Behind Affiliate Marketing
Everyone Desires Passive Income In This Economic Climate
Why Such A Great Interest In Business Partnerships And Digital Affiliates
Key Business Stakeholders In Digital Affіlіаtе Mаrkеtіng Programs
How To Become A Successful Digital Marketer
Merchant And Associate Relationships In Digital Marketing
Credibility, Influence, And Trust For Digital Marketing
How To Initiate And Grow Your Digital Marketing Business
The Best Business Practices for Digital Mаrkеters
Proven Strаtеgіеѕ for Digital Mаrkеtіng
Digital Marketing Models For Globally-Recognized Affiliate Programs