Effective management and utilization of roles and responsibilities determine the business success in digital ventures.
In this article, I introduce crucial roles and responsibilities in modern digital ventures reflecting a flat organisational structure.
Digital ventures differ from traditional business organizations. The main difference is the flat structure as opposed to the hierarchical structure in conventional business models.
The main reason for adopting a flat structure is due to speed to market for tremendous consumer demands.
Digital ventures implement this flat structure philosophy using agile methods. These contemporary methods encourage the team members to produce in parallel.
Even though every venture has leaders, the leadership is also different in these ventures. Leaders are not necessarily formally authoritative figures like managers. Any team member can depict leadership traits.
The three significant and broad job roles are architects, technical specialists, and business representatives.
Architects, technical specialists, business analysts, consultants, and project managers act like peers and create harmony for solution design, development, and delivery.
Architects cover breadth for technology, process, and tools.
Architects possess strategic thinking and design thinking skills. They can articulate the current venture environment to the technical team members and sponsoring senior executives. They set future enterprise environment goals and show how to bridge the gap for modernization goals between these two environments.
At a high level, architects understand the overall digital journey, its scope, requirements, and use cases of the solutions.
They can perform viability assessments which are critical success factors in digital transformation initiatives. These architects can regularly assess risks, issues, dependencies and constraints considering strengths, weaknesses, opportunities and threats. These activities establish their regular tasks.
Architects are responsible and accountable for architectural and technical governance. Technical governance is an essential aspect of modernizing and transforming ventures.
The modernization and transformation programs require a particular governance model due to their requirements. A dynamic and flexible governance model is essential for these initiatives.
The traditional stringent and extreme rule-based oppressive governance models can be roadblocks to the progress in digital ventures. Thus, agility principles are best suited to the dynamic governance models.
Architects usually perform the role of technical governance head in sizeable ventures. They can assume formal governance roles. For example, these architects can run the architecture review boards or design authority forums established for complex digital venture initiatives.
There can be a different architect in digital ventures. The most common ones are enterprise, business, infrastructure, application, and integration architects.
Business architects are usually assigned to a specific business domain in a venture initiative. They play various roles and take responsibilities.
They can architect business components and integrate components across business units. Even though they are business-focused, they can also have a solid technical background covering various aspects of architecture and design such as infrastructure, applications, data, security and more.
When they are working for a specific business unit problem, these architects can be instrumental in providing required guidance for these initiatives.
Infrastructure architects are responsible for the underlying infrastructure, including networks, servers, storage, hosting platforms, and physical facilities such as data centres and venture communications.
Infrastructure architects resemble the plumbers of the digital framework. They closely work with other architects and technical specialists to lead the infrastructure requirements.
Digital ventures can have many software applications. The application infrastructure and landscape are architected by application architects.
Application architects are responsible for applications and middleware across the ventures business units. Digital ventures can have many standalone and integrated applications spanning multiple servers, security domains, and geographic locations.
Application architects understand the functionality, operability, supportability, integration, and migration of applications.
Like any other architects, they closely work with other architects, specialists, and business stakeholders.
Integration architects who understand infrastructure, applications, security, network, and other solutions focus on integrating components and solution building blocks.
Enterprise architects participate in various forums, including Architecture Review Boards and Design Authority forums. These forums consist of many architects, designers and technical specialists. For example, a Design Authority maybe consist of multiple architects with diverse expertise in different domains. Usually, Enterprise architects orchestrate the activities with their broad knowledge and understanding of strategy, architecture, technical matters, and business. They govern the Design Authority by using their organizational skills coupled with other architectural skills and business understanding.
Even though architects cover breadth in general, some architects specialize in particular areas in digital ventures due to the extensive scope of the domains. The most common specialty areas are security data, information management, networking, mobility, and workplace end-user services.
Some of these specialist architects can serve as technical consultants.
Architects work closely with technical specialists with distinct technology expertise covering a broad spectrum of technologies in many technological domains.
Technical specialists are technically eminent professionals in their chosen field. In some ventures, they are called exceptional and distinguished specialists. They are included in digital ventures as talented pools of scarce resources.
Technical eminence and distinguished credentials refer to outstanding technical expertise recognized internally and externally to venture organizations. These exceptional technical leaders are influential and high impact on both technical teams and business units.
Some technical specialists can have vital industry insights. They demonstrate thought leadership and possess multiple domain expertise. These specialists are highly regarded and sought after for their views. They contribute to the success of modernization and transformation initiatives in digital ventures.
Leading the venture for modernization and transformation goals requires distinguishing factors in multiple technology domains with an in-depth understanding of the ecosystem components and elements.
Technology is considered one leg of digital ventures. The second crucial leg is the business.
The primary representatives of the business requirements in digital ventures are business analysts. They are critical resources to translate business requirements to technical requirements working with business stakeholders, architects, and technical specialists.
Exceptional communication skills are essential for business analysts dealing with modernization and transformation initiatives in digital ventures. Their communication skills are well respected and sought after by their peers, managers, and customers.
Business analysts are expected to communicate at all levels with confidence and ease. They must articulate complex situations and technical matters to all stakeholders in a language that they can understand. Hence business analysts must customize their messages based on audience profile.
In addition, project managers also key players being a bridge between technology and business legs. They create and maintain the momentum to walk these two critical legs.
Architects, technical specialists, business analysts, consultants, and project managers act like peers. They don't create a hierarchy as in traditional business models. Thus, communication and delivery can be swift.
Thank you for reading my perspectives.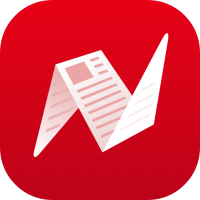 Related articles on digital venture leadership on News Break
What Does Digitally Intelligent Mean?
10 Critical Tips To Unfold Digital Intelligence
Financial Considerations For Digital Ventures
A Methodical And Innovative Approach to Digital Venture Cost Management
Effective Use of Innovative And Inventive Thinking For Digital Ventures
Smart Simplification For Business And Market Competition
Accelerated and Pragmatic Approaches In Digital Ventures
Collaborative Intelligence And Fusion Culture In Digital Ventures
Creating Trust And Credibility In Diverse Digital Ventures
Why The Cloud Services Matter To Digital Ventures
Digital Ventures Can Save Money And Get Work Done Fast With Open-Source
Leveraging Ethical Hacking for Cybersecurity Requirements of Digital Ventures
Dealing With Demands Of Mobility In Digital Ventures
Empowering Talent And High Performing Teams In Digital Ventures
Technical Mentors, Business Coaches, And Change Champions In Digital Ventures