The vitality and success of digital ventures depend on the quality of team members.
Photo by Timon Studler on Unsplash
A digital business ecosystem can be consisting of many interrelated team members, including a wide variety of professionals covering various facets of business in harmony.
Digital ventures require many roles and responsibilities. These roles and responsibilities need to be defined clearly and described in detail. Clarified roles and responsibilities can contribute to harmony in the digital team ecosystem.
Understanding team structures and dynamics require a considerable amount of intelligence in the venture.
The most critical aspect of high performing team is the identification of talent and reserving them.
Digital ventures cannot survive and thrive without the contributions of talented employees. Without talent, our digital initiatives cannot progress and meet the growing demands of the consumer.
To this end, venture leaders need to be highly cautious to nurture and keep talent in their teams. They need to make a special effort to retain valuable talent in their teams. The market is remarkably competitive. Talented employees are always in demand. There is constant talent hunting in the industry to secure these scarce resources.
As talented employees are a crucial enabler of core products and services of digital ventures, they require special treatment. Talent retention must be the number one priority in the executive agenda.
Responsible executives can assume the role of talent management and facilitation with input from human resources.
While retaining talent, these executives also need to create a clear path and roadmap for junior team members to serve and perform better so that they turn them into talented team players.
Cross-pollination of team members is a practice used successfully in high performing teams. Formal and informal mentoring and constant development feedback can be part of the cross-pollination process.
In addition, venture executives need to identify poor performance in their team and remove poorly performing employees and replace them with talented team members who can genuinely contribute to the venture's vision, mission, and strategy. The success of digital ventures depends on high-performing teams in unity.
High-performance is a particular interest to digital ventures. These ventures require team members who can perform and produce at the highest possible level. These team members must serve and perform optimally to meet the challenges of these initiatives and the demands of consumers. Their skills and capabilities must be tested and validated constantly to suit the work they are undertaking.
Proactive and constant engagements determine the success of high performing teams. Responsible executives need to create proactive and engaged local technical teams and integrate them with extended teams and a community of practice.
These integrated teams and collaborative community of practices can generate innovative and high-quality solutions in agility. They are ideal contributors to create synergy and fusion in ventures. Give-back, as a supplementary contribution, can contribute to synergy and fusion.
As digital teams are involved in dealing with complex business and technical matters, they may sometimes have blind spots in understanding the sophisticated team dynamics.
Blind spots can be hazardous in high-performing teams. A team member's blind spot cannot be detected by themselves unless some specific tools and assistance come from other experienced team members.
Staying in comfort zones, working with habits and habitual thinking patterns might cause blind spots. In addition, merely focusing on details without seeing the big picture can cause cloudy thinking and eventually lead to creating risky blind spots.
Showing the big picture to all team members is essential for responsible executives.
They need to articulate vision, mission, strategy and rationale for business objectives from multiple angles. When all team members understand the big picture, then they can dive deep to create solutions.
When observing the progress of detailed work, these executives need to provide constructive feedback with clarifying examples, metaphors, and analogies. This clear and influential articulation focusing on progress can help team members to see their blind spots, detect their weaknesses, accept them, and turn them into strengths.
Apart from blind spots, hidden agendas and motives need to be monitored and identified as early as possible. These undesirable team dynamics can affect the performance of team members.
Hidden agendas can cause a hidden cost to ventures. Thus, responsible venture executives must monitor and measure the emergence and existence of destructive behaviour constantly. And they need to take corrective actions.
These measures and actions can be both qualitative and quantitative. While qualitative measures require communication and soft skills, quantitative measurements can include matrix structures at the organisational level.
They can use KPIs (Key Performance Indicators) to create a matrix structure. For example, creating a team dashboard can help the team member see the trends and qualify and quantify progress in visual formats. These dynamic dashboards can bring all business stakeholders on the same page.
Each team member can also create their own dashboard and share them to feed into the main dashboard for the overall team. This data-driven approach can add structural views and allow the team members to produce methodically.
One of the key measures each employee should include in their dashboard is customer requests requiring their support to fulfil allocated tasks.
These individual dashboards can create a customer-centric outlook focusing on improving client experience with measurable results continually. We are expected to be the 'thought leaders.' Each team member can be empowered to act as thought leaders in their field.
Both tangible and intangible outcomes are essential for the success of ventures. While it may be challenging to measure intangible outcomes, the dashboards can quickly and easily help measure tangible outcomes. Intangible outcomes require unique engagement by executives supplemented with a reward program for subjective results. A 360-degree feedback model is a practical example that can be used for measuring intangible outcomes.
To conclude, talent management is critical for the success of digital ventures. Just paying a high salary is not a panacea to keep talent. Many qualitative and quantitative techniques must be used for monitoring, measuring, and taking corrective actions continuously. Special attention must be given to blind spots, hidden agendas, fragmented motives not aligning with the venture's goals, and other destructive and unproductive behaviour patterns in the team dynamics.
Thank you for reading my perspectives.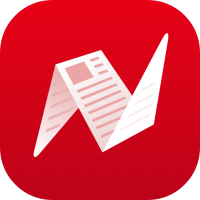 Related articles on digital venture leadership on News Break
What Does Digitally Intelligent Mean?
10 Critical Tips To Unfold Digital Intelligence
Financial Considerations For Digital Ventures
A Methodical And Innovative Approach to Digital Venture Cost Management
Effective Use of Innovative And Inventive Thinking For Digital Ventures
Smart Simplification For Business And Market Competition
Accelerated and Pragmatic Approaches In Digital Ventures
Collaborative Intelligence And Fusion Culture In Digital Ventures
Creating Trust And Credibility In Diverse Digital Ventures
Why The Cloud Services Matter To Digital Ventures
Digital Ventures Can Save Money And Get Work Done Fast With Open-Source
Leveraging Ethical Hacking for Cybersecurity Requirements of Digital Ventures