Digital ventures revolve around mobility.
Photo by Maxim Ilyahov on Unsplash
This concept relates to their process, tools, technology, and people.
Digital ventures use mobile technology and tools on a massive scale. Mobility is essential for people in the enterprise. The need and demand for mobile devices are rapidly increasing.
Mobility tools and processes face considerable challenges to be able to meet the demands of growing consumers. Mobile technology and tools are proliferating. Mobile devices such as phones, laptops, tablets, and wireless networks are part of all digital ventures. They establish the foundational infrastructure for mobility.
Dealing with proliferating mobile devices, technology stacks, and processes requires end-to-end lifecycle management, particularly in modernising and transforming ventures.
Managing mobile devices is non-trivial. The life cycle for mobile devices is expected to be shorter than traditional computing and telecommunication devices because consumers rapidly want to change them.
Quality and quantity are essential concerns for dealing with mobility demands. However, managing quantity gets harder.
There used to be office phones, and people used to share them in the past. Nevertheless, in this day and age, workers possess multiple mobile phones and devices. Considering each employee and consumer have numerous mobile devices, ventures need to find effective ways to deal with the business requirements of mobility.
Employees and users in digital ventures need to change their devices frequently. Not many people use a mobile device for more than a year. They get outdated very quickly. These frequent changes require consideration of software updates for the operating systems and applications of these devices.
Technology leaders in digital ventures need to create dynamic and flexible governance to address the concerns related to these devices' use and lifecycle management.
Security always tops the list in mobility architecture, design, implementation, and support activities. The security implications of mobile devices pose enormous risks and challenges for ventures.
These proliferating devices create significant security vulnerabilities for ventures and their clients. Software updates must be constant and very frequent. Frequent software updates and security patching can make an enormous workload for the support departments of ventures.
The frenetic use of these mobile devices increases information consumption in business organisations dramatically. Security and privacy control of the data can be daunting. These security and privacy implications can cross the data and application domains. Thus, a collaborative effort among multiple departments responsible for security, data, and applications is crucial. Digital technology leaders must coordinate this essential collaboration across the ventures' technical, design, architectural, and business functions.
The critical challenges caused by mobile devices are accurate and evident in many digital ventures. Therefore, modernising and transforming initiatives must factor in these challenges in their solutions and find practical, innovative, and timely ways to address them.
Mobile business intelligence (BI) is an essential business requirement for ventures to stay competitive in the market, expose new markets, and create new revenue streams.
Mobile BI includes real-time and historical information for analysing on mobile devices such as phones, tablets, and laptops. The central purpose of Mobile BI is to postulate insights based on past and current information in the business decision-making process.
The use of mobile BI is critical for the overall support of mobile devices in the venture ecosystem. This specific business intelligence, depicting a broad perspective on the business data, sales figures, consumption figures and performance statistics, can be valuable for getting the best out of mobile initiatives in digital ventures.
Leveraging the data analytics on mobile business initiatives in ventures can be beneficial to develop new business models, improve the current business models, and modernise the legacy business models.
Digital product and service providers extensively use mobile BI. Some established and popular mobile BI environments can be publicly accessible services. For example, Appstore by Apple, Google Play Store, and Samsung Galaxy Store are commonly used for mobile BI activities.
Digital ventures can model these reputable and well-functioning services to create and improve their current mobile BI strategy, service models, and service offerings to their clients.
Mobile devices, technology stacks, and processes require unified endpoint management (UEM) practice. UEM includes applicable software tools, operating systems, and devices providing centralised management interfaces for consumers.
This centralisation approach is necessary to improve and enhance the security capabilities and allow collaborative content sharing for the consumers and business stakeholders. Unified endpoint management must be integrated into venture modernisation and transformation program structures.
Mobility is an unavoidable part of our lives. We need mobility at home, in communities, and in the workplaces. Mobility has created a bridge between homes and workplaces. This bridge allows employers to access employees easily. There are legal and ethical implications related to the privacy of employees. Some employees are adversely impacted and feel vulnerable in their home. Anytime a phone call can disrupt the flow of their lives.
On the other hand, business leaders claim that we cannot do business without using mobile devices anywhere and anytime for rapid response to work requirements and consumer demands.
Mobility has become an essential part of every business and core requirement of digital ventures. Mobility touches every aspect of digital ventures. These ventures cannot create a digital workplace and workforce without proper mobility architecture, design, and deployment.
These ventures cannot create a business value proposition without making mobility a priority in their vision, mission, and strategy.
Due to these compelling business reasons, digital venture leaders need to approach mobility from strategic, architectural, design, and tactical perspectives to properly integrate mobility requirements into the business culture and venture ecosystem.
Thank you for reading my perspectives.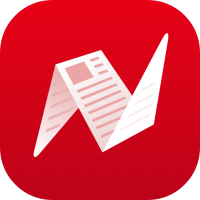 Related articles on News Break
What Does Digitally Intelligent Mean?
10 Critical Tips To Unfold Digital Intelligence
Financial Considerations For Digital Ventures
A Methodical And Innovative Approach to Digital Venture Cost Management
Effective Use of Innovative And Inventive Thinking For Digital Ventures
Smart Simplification For Business And Market Competition
Accelerated and Pragmatic Approaches In Digital Ventures
Collaborative Intelligence And Fusion Culture In Digital Ventures
Creating Trust And Credibility In Diverse Digital Ventures
Why The Cloud Services Matter To Digital Ventures
Digital Ventures Can Save Money And Get Work Done Fast With Open-Source
Leveraging Ethical Hacking for Cybersecurity Requirements of Digital Ventures