Why and how much digital venture leaders need to know about Big Data and analytics
Photo by Adeolu Eletu on Unsplash
Data and analytics are two related, complementary, and vital technologies for digital ventures. Digital venture leaders must understand and use data and analytics processes and tools to create insights and competitive market advantages for their businesses.
Data has been the primary solution source for many types of businesses for decades. However, with the digital revolution, we come across a tremendous growth and complexity of data. Thus, a new kind of data, which is called Big Data, has emerged.
Even though structurally similar to traditional data, Big Data requires a new kind of approach. It requires newer methods and tools to maintain and support it. The conventional data management processes and tools are not adequate to process Big Data.
Processing Big Data requires capturing a large amount of data from multiple sources. The vast volumes of data collected in petabytes and even exabytes need to be stored, analyzed, searched, transferred, shared, updated, visualized and governed.
Technical leaders in digital ventures experience that the main concern of Big Data is not the amount of data but more advanced analytics techniques to produce business value out of these large volumes of data.
Advanced analytics in the business context refers to data management processes such as descriptive, predictive, prescriptive, and diagnostic analytics.
Technical leaders in this data space must understand the type of analytics, when to use them, and what type of business solutions they're for.
There are four major analytics types that they consider for business solutions.
The first one is descriptive analytics. This type of analytics covers situations such as what is happening right now in a business context considering the incoming data.
The second one is predictive analytics which is future-oriented. It deals with scenarios on what might happen to a business case in the future.
The third one is prescriptive analytics. As the name suggests, the focus is on prescriptions. It includes prescriptive actions to be taken for a business case.
And the fourth one is diagnostic analytics. This type of analytics aims to ask questions like why a condition or situation happened in the past.
Each data analytics type serves different business scenarios and solution use-cases.
Big Data analytics is a comprehensive business-driven discipline covering all aspects of digital ventures. At a high level, it helps the venture leaders to make quick and sound business decisions, reduce the cost for products and services, and test new market opportunities to create new products and business services.
All industries related to digital ventures can use Big Data analytics. For example, ventures in health care, life sciences, manufacturing, government, and retail can extensively use Big Data analytics for business growth.
The technical team members in data platforms must learn and use new methods and tools to perform Big Data analytics. They need to consider and deal with emerging processes and tools available on the market.
Most of the methods for Big Data analytics are proprietary. Some popular tools that digital ventures can use for Big Data analytics are Aqua Data Studio, Azure HDinsight, IBM SPSS Modeler, Skytree, Talend, Splice Machine, Plotly, Lumify, and Elasticsearch.
However, some ventures consider using open-source tools to keep the cost of ventures down. The most common open-source tools they use are Apache Hadoop, Apache Spark, Apache Storm, Apache Cassandra, Apache SAMOA, Neo4j, MongoDB, and the R programming environment.
Big Data analytics is a broad and growing area in digital ventures. Technology executives can better understand Big Data analytics by looking at its inherent characteristics.
They need to be familiar with C-terms such as connection, conversion, cognition, configuration, content, customization, Cloud, Cyber, and community at the highest level. These terms cover vital aspects of analytics in the business context.
These technology executives also need to familiarise themselves with Big Data analytics methods and techniques at a high level. Some of these methods and techniques are natural language processing, data mining, association pattern mining, behavioural analytics, predictive analytics, descriptive analytics, prescriptive analytics, diagnostic analytics, and machine learning.
I introduced the four types of analytics. However, there is another vital tool that technology executives of digital ventures need to understand at a high level. It is machine learning
Machine learning is a trending topic for digital ventures. It is widely adopted by many ventures focusing on complex digital business solutions.
Machine learning refers to computer systems that can learn and improve cognition based on trial and error from the analysis of large volumes of data sets without programming.
Machine learning is part of the artificial intelligence domain in the computer science, engineering, and information technology disciplines. Due to its benefits and impact, machine learning has become a vital technology tool for modernizing and transforming digital ventures.
Another critical point that they need to understand is unstructured data handling called text analytics. Text analytics can include machine learning, computational linguistics, and traditional statistical analysis.
Text analytics focuses on converting a large volume of machine-generated or human-generated text data into meaningful structures. The purpose is to create business insights and support decision-making for business executives.
There are various text analytics techniques. The most common one is information extraction (IE). IE is an analytics technology that can extract structured data from unstructured text.
Text summarization is also widely used for unstructured data processing. It can automatically create a condensed summary of a large document or even multiple documents. The text summarization technique is commonly used for blogs, news items, product documents, scientific documents, and scholarly papers.
Natural Language Processing (NLP) is a sophisticated type of text analytics technique. It creates interfaces to text such as questions and answers in a natural language format. NLP is commonly used in various popular commercial products such as Siri by Apple, Watson by IBM, and Alexa by Amazon products.
Digital ventures can use all data analytics types, including machine learning, text analytics, text summarisation and NLP.
Effective use of these techniques can contribute to the digital intelligence and capabilities of digital ventures. Thus, learning these techniques is essential for venture executives at a high level and technical leaders at a detailed level.
Thank you for reading my perspectives.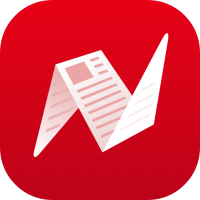 Related articles on News Break
What Does Digitally Intelligent Mean?
10 Critical Tips To Unfold Digital Intelligence
Financial Considerations For Digital Ventures
A Methodical And Innovative Approach to Digital Venture Cost Management
Effective Use of Innovative And Inventive Thinking For Digital Ventures
Smart Simplification For Business And Market Competition
Accelerated and Pragmatic Approaches In Digital Ventures
Collaborative Intelligence And Fusion Culture In Digital Ventures
Creating Trust And Credibility In Diverse Digital Ventures