Trust can open many diverse doors. People share their true selves with others in trusted environments.
Photo by Liane Metzler on Unsplash
The power of connected people from diverse backgrounds working for the same goal generates new ideas and insights for digital ventures. Some of these ideas and insights may touch people from different angles and further motivate them to take more responsibilities in these transforming ecosystems.
With the ignition of the initial strategic leadership, this shift causes the emergence of new technical and technology leaders in transformative ventures.
Innovation engenders a collaborative culture. Digital ventures highly desire to create new business opportunities and grow established business capabilities by modernising and transforming them.
Innovation is one of the exciting results of a collaborative culture with diversity, inclusiveness, and the implementation of a fusion approach that I introduced in the previous article.
The magical aspect of fusion and collaboration leading to innovation is an ideal situation for transforming digital ventures. Digital venture leaders must take advantage of this desirable situation by creating, maintaining, facilitating and further improving the situations and status quo for the ventures.
The crucial question is how they can gain influence. There are a few critical capabilities that these leaders can leverage to influence collaborators. These capabilities are credibility, trust, personal responsibility, and accountability.
Creating credibility in dynamic environments is critical. In other words, as digital leaders are responsible for transforming environments, they must demonstrate credibility. Promoting change in these dynamic environments and obtaining buy-in for transforming from other people require demonstrated credibility.
These influential leaders can earn the trust of collaborators by presenting credibility and integrity at all times. Their credible vision, strategy, knowledge, skills, and actions can have a tremendous impact on creating trust. Their business goals and venture goals must align with these critical attributes.
Consistency and predictability in their behaviour are critical success factors for demonstrating credibility and earning trust. To survive and thrive in diverse and collaborative environments, these leaders must pay special attention to remain credible and trustworthy in their fields.
When they establish trust and credibility, another magical entity happens in these diverse environments. People start sharing their true selves with others. When these employees act with authenticity, they become more creative and productive. A trust-based collaborative culture is an empowering contributor and enabler for the growth and transformation of digital ventures.
Digital intelligence requires people from diverse backgrounds to engage in team activities aligning with venture goals. Supporting diversity with trust and credibility is a critical success factor in creating collaborative teams and inclusive cultures.
Diversity is extra critical to achieving transformation goals due to the required creativity and innovation brought by people from different backgrounds, skill sets, expertise, and experiences.
Without trust and credibility, it is not possible to create collaborative, inclusive and diverse teams.
Only with trust and in trusted environments people can show their true identities. When people start showing their true self, a diverse culture starts flourishing. Diversity can be an enhancer of synergy and fusion.
More importantly, with diversity, also innovation comes into the picture. We can notice the innovation and even inventions that are more potent and come faster because diverse ideas ignite and accelerate creativity and feed fusion.
With diversity-fed innovation, venture leaders can create new options and choices for exciting solutions for consumers. Connecting those choices and options strengthens the venture culture.
Digital intelligence helps venture leaders influence team members for collaborating more effectively, thus enabling them to bring more innovation to the table.
When people witness their leaders taking personal responsibility and accountability, they trust them more.
Trust and credibility-based influence are essential strategic leadership attributes in digital ventures. Digital venture leaders can effectively influence collaborators by demonstrating personal responsibility, accountability, credibility, and trust.
Thank you for reading my perspectives.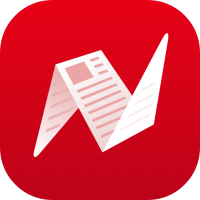 Related articles on News Break
What Does Digitally Intelligent Mean?
10 Critical Tips To Unfold Digital Intelligence
Financial Considerations For Digital Ventures
A Methodical And Innovative Approach to Digital Venture Cost Management
Effective Use of Innovative And Inventive Thinking For Digital Ventures
Smart Simplification For Business And Market Competition
Accelerated and Pragmatic Approaches In Digital Ventures
Collaborative Intelligence And Fusion Culture In Digital Ventures