When fusion culture starts flourishing, another magical phenomenon happens naturally. We call it innovation.
Digital venture leaders survive and thrive with collaborative intelligence. Thus, collaborative intelligence is inescapable in their skill sets.
Collaboration refers to a team of people working together to achieve mutual goals and to create synergetic outcomes. The terms like teams, mutual goals, and synergetic outcomes are essential entities of this simple yet powerful concept.
Collaboration can occur at work and in your personal life. My focus is on the professional aspect of the collaboration rather than entertainment or hobbies. Collaboration may take place in different modes and formats. For example, two or more people share ideas for a project plan. They may also co-create a solution.
At a basic level, people may collaborate by writing. They can use various documentation tools such as Box, Google docs, or Microsoft Office products' network version.
Many tools have emerged in recent years. Most of these tools are used in mobile settings. These mobile tools are widespread in digital ventures. Any venture using agile methods has rapidly adopted these tools. Some of the most common ones are Slack, Microsoft Teams, Trello, Hangouts Chat, Flock, Glip, Discord, Flowdock, Chanty, and RocketChat.
Collaboration is an overused term, especially in social media. It has lost the true meaning as it has been misused a lot. I want to redefine it to add clarity.
Some people tout social media tools as practical, helpful, and highly valuable for collaboration purposes. However, when we carefully examine social media tools like Twitter and Facebook, we can see that they are more information-sharing tools than actual collaboration tools.
I don't use social media tools for collaboration. They help with collaboration as supplementary tools. From my experience, the core, productive and impactful collaboration tools are face to face meetings, telephone, video conferencing (e.g. Zoom, Webex), and other tools supporting teamwork (e.g. Slack, Microsoft Teams).
I see collaboration as an essential intelligence for digital venture leaders and team members. Without collaboration, it is not viable to create outstanding business results in these types of business organizations.
Fusion Principles
Many digital ventures introduced fusion principles to enhance collaboration internally and externally.
Fusion is an advanced form of collaboration. It is desirable for complex and complicated digital transformation initiatives with unique goals and specific market focus.
Creating fusion can be challenging. It requires extensive technical and interpersonal skills with specialized knowledge and experiences.
The term fusion refers to combining different components and elements with additional attributes and functions to create a unique and new entity.
Fusion, as a concept, includes integration, blending, merging, amalgamation, synergy, connection, relations, bonding, diversity, inclusion, and unification.
Fusion is usually designed and implemented for specific, complex, and advanced missions. Fusion principles suit the goals of digital ventures spanning several disciplines, type of professionals, and geographies.
Fusion principles bring individuals from various backgrounds in small, medium, and large groups with different professional purposes, differing capabilities, and communities of practices with varying goals under a single umbrella to serve a joint mission as an end goal. It is an integrated and unified approach.
From the technical point of views, fusion principles aim to integrate old systems, tools, and processes and create new solutions and systems. This transformative approach is a critical success factor for digital ventures.
Digital venture leaders need to be aware of their current environment, capabilities, target environment, stakeholders, and partners to start fusion.
To start fusion, these leaders find innovative ways to connect these entities effectively in an ecosystem. Stakeholders, partners, and consumers need to be factored in this integration to create extended teams.
Fusion requires a passion for unification. Exceptional leaders of digital ventures don't wait for fusion to happen by itself. They know that nothing can occur by itself. They need to initiate it pragmatically.
Those exceptional leaders initiating fusion are not only digitally intelligent and professionally talented, but they are also extroverted people with strong interpersonal skills. They act in their risk zones. They love taking risks and encourage risk-taking in their ventures.
Once they initiate fusion principles in the venture and invite collaborators to be formal and informal, they maintain the process with necessary communication and engagement rules.
Effective communication and clear engagement rules are critical enablers of fusion goals. Depending on the fusion platform, both verbal and written communication types can be used for fusion to happen.
Digital ventures can be geographically dispersed. While they use co-located teams for face-to-face meetings for dynamic local delivery, they also create innovative tools and processes to enable collaboration among extended teams.
Geographically distant teams usually use video conferencing, telephone, chat programs, email and agile collaboration tools.
In remote teams, the primary communication mechanism is in written format. However, written communications pose risks and create some challenges. For example, a careless piece of writing may offend collaborators and destroy the spirit of collaboration. Thus, digital venture leaders play a crucial role in facilitating these text-based communications by moderating communication channels carefully.
After they enable fusion goals for communication, they focus on maintaining the desired outcomes with a strong partnership. These leaders create the necessary process and procedures to carry collaborative activities.
Even though they set the initial teams and processes to support the team activities, they also contribute to the achievement of goals by developing collaborative plans. To this end, digital venture leaders assume the role of motivators to keep the team motivated and inspired by demonstrating their vision, strategic, and tactical objectives.
By focusing on productive fusion at various levels, they leverage insights from cross-functional teams and a community of practice to create differentiated value propositions for the venture mission.
By wearing many hats and undertaking tasks to maintain fusion, they keep repeating collaborative activities multiple times with multiple teams. They keep integrating these teams to aggregate more intensive, enhanced, and extended collaboration.
People see fusion as magic until they see all the stakeholders' hard work, diligence, and commitments. Successful repetitions make ripple effects for more success for achieving fusion goals.
With a pragmatic approach and dedication, in relatively shorter times, these high-performance teams tighten up bonds. They can create a fusion culture aligned with the venture's ecosystem, vision, strategic and tactical goals.
This fusion culture in these ventures can be invaluable. When fusion culture starts flourishing, another magical phenomenon happens naturally. We call it innovation. Fusion and innovation are tightly coupled business processes. More precisely, fusion can lead to innovation, and innovation can contribute to fusion to manifest and grow.
Thank you for reading my perspectives.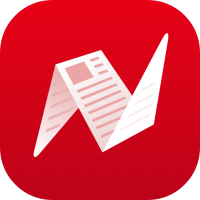 Related articles on News Break
What Does Digitally Intelligent Mean?
10 Critical Tips To Unfold Digital Intelligence
Financial Considerations For Digital Ventures
A Methodical And Innovative Approach to Digital Venture Cost Management
Effective Use of Innovative And Inventive Thinking For Digital Ventures
Smart Simplification For Business And Market Competition