Agility and pragmatism require developing and delivering in small steps rapidly.
Photo by Ruffa Jane Reyes on Unsplash
In a previous article, I introduced the significance of agile thinking and delivery methods using powerful techniques and robust processes. This article focuses on two critical concepts: accelerated and pragmatic approaches for creating and delivering sustainable solutions.
Speed to market is the bread and butter of digital ventures. Some aspects of digital solutions pose the risk of delays in producing and delivering products and services according to the plan.
The most challenging parts are architecture and design, as these phases require deep thinking, researching, and thorough planning. Due to these time consuming and essential activities, initiatives can be delayed and cause substantial financial loss to the ventures.
As part of my digital intelligence studies, I proposed the concept of accelerated intelligence for digital ventures.
Accelerated intelligence in digital ventures requires developing quick mental models on how technology users interact with their solution in each iteration and increment.
For an agile approach to succeed, the venture needs to be capable of clearing backlogs in the most efficient ways. Backlogs are an accumulation of tasks leading to the solution outcomes. They require quick sorting and acting based on priorities.
With a rapid action-oriented approach and motivation from venture leaders, the agile team members can scan the issues quickly, sort them in priority order, and clear the backlogs iteratively and incrementally.
Reuse is a significant accelerator. Smart reuse of current assets can accelerate clearing the backlogs.
Furthermore, smart venture leaders use rewards and recognise the high achievers' efforts and contributions for melting the backlogs in the most effective and creative ways.
Accelerated intelligence in digital ventures can speed up deliverables for architecture, design, and deployment phases.
Due to valid reasons, developing architecture and design constructs can create fear for many business organisations' sponsors. The main reason for this is that architecture and design phases involve components and elements that are hard to change at later stages of the solution lifecycle.
Contrary to common belief, it is possible to use accelerated delivery methods in both architecture and design constructs. Agile methods can apply to these critical phases when used mindfully.
In industry, it is possible to observe the massive trend to use agile methods for developing architectural and constructing design solutions. I introduce the term pragmatic architecture in fast-paced modernisation and transformation initiatives to address the fear of using agile for architecture and design.
Let me introduce this important approach.
We know that predicting the future is very hard; therefore, creating an upfront paragon of architecture is not practical. Thus, digital venture leaders must take a pragmatic approach to architecture development when engaged in modernisation and transformation initiative.
The notion of perfection equates to delays and, consequently, failure in fast-paced transformation programs. These unique ventures cannot afford the use of monolithic waterfall methods for developing architectures and designs spanning many months and even years.
Taking extended times cause a delay in production and are not a viable business case in this digital age anymore. Consumers expect digital products and services much quicker than in old times.
The profitability of digital ventures depends on speed to market. Therefore, a pragmatic approach using an 80/20 rule in prioritising architecture and design constructs is essential for success.
Pragmatism requires growing in small steps rapidly. Thus, an iterative growth and incremental progress approach to architecture and design constructs can be the most effective investment in the earlier stages of the digital transformation lifecycle.
Digital venture leaders should see the architecture development and design-construct like product development. The iterative and incremental approach can speed up the processes and improve the quality based on the minimally viable product (MVP) development approach. MVP represents an accelerated and pragmatic approach.
Using MVP's accelerated and pragmatic attributes, practitioners can start with a single domain and apply the learnings from each iteration to the subsequent domains. This single domain approach can help the team progress with confidence and with a well-managed risk profile.
Digital ventures can be produced fast, delivered on time, and delight their customers by using accelerated intelligence and a pragmatic approach. Timely development and delivery can result in financial well-being and sustainable client satisfaction in these ventures.
Thank you for reading my perspectives.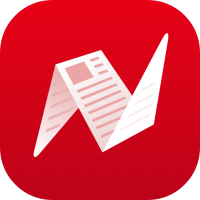 Related articles on News Break
What Does Digitally Intelligent Mean?
10 Critical Tips To Unfold Digital Intelligence
Financial Considerations For Digital Ventures
A Methodical And Innovative Approach to Digital Venture Cost Management
Effective Use of Innovative And Inventive Thinking For Digital Ventures