Leaders capable of thinking and acting fast are more influential, credible, competitive, and productive in the market.
Photo by Eden Constantino on Unsplash
Agility is a critical pillar in the digital intelligence framework. In this economic climate, digital venture leaders must think on their feet and act fast. Business organizations and customers expect these leaders to work in agility.
These technology leaders relentlessly ask how they can make the technology footprint more intuitive, responsive, and nimble. This mindset is a foundational requirement of digitally modernizing and transforming initiatives.
Whilst dealing with legacy technology footprint, they simultaneously create a vision of well-functioning solutions and put energies on rapid-pace and solutions.
It is not economically viable to undertake successful digital venture initiatives using traditional methods. As this point of view became a reality, many business organizations immediately adapted and embraced agility. These organizations matured agile methods for delivering solutions rapidly.
Agility is a particular concern for digital ventures as consumer demands are increasing rapidly and require speedy delivery. Speed to market is a fundamental requirement of business organizations to survive and thrive. These organizations can generate revenues only by acting and delivering very quickly.
Due to these business requirements, agile methods became the new norm in digital ventures. Products are expected to be released faster than they were in the past. Security updates and bug fixes are required more frequently, almost every day and even hour.
Agility affects all aspects of digital ventures, not just technology. Hence, these ventures' leaders and workers need to think, plan, develop, and deliver products and services in agility.
As for inheritance from traditional businesses, it is possible to experience some resistance to agile approaches. Therefore, promoting agile to all stakeholders is a mandatory organizational requirement.
As a positive aspect of new ventures with a young workforce, agile is of particular interest to the new generations as they grow with agility. However, the older generation still has a sentimental attachment to waterfall methods. There appears to be some comfort zone created by older generations. Digital venture executives must consider a cultural shift to agility.
The common perception shows that agile methods cut things short hence reduce the quality. This perception is invalid. Agile methods have a particular concern and focus on quality. These methods, when used properly, can increase the quality. The iterative approach checking quality more frequently in every iterative milestone substantiates this viewpoint.
It is not logical nor wise to take a wait and see attitude until the end of a massive digital venture project. There will always be many unknowns. Only with experimentation and constant trial and error in more minor scales can a product can be delivered fast and with quality.
An agile approach allows the team members to test their ideas gradually. If their ideas fail, the failure would be quick and cheap without risking substantial funds for the business.
This business value needs to be understood well and embedded in the digital ventures' culture striving for transformation goals and market capital. Venture leaders must be the catalyst for conveying the message and making the necessary cultural adjustments effectively. These leaders are expected to be motivators igniting agility.
Agile methods require multiple roles and responsibilities. The most common ones are the scrum master and the product owner. The scrum master is the equivalent of a project manager or coordinator in traditional methods. Product owners represent the program manager with executive power. Most of the digital venture leaders play these roles in parallel.
As agile is a flat structure, all other contributors are named the scrum team. These team members come from various technical backgrounds. They deal with user stories, clearing backlogs, participating in stand-up meetings, and designing iterative solutions. These team members also need to think and act fast.
Agile thinking is a pragmatic approach leading to the success of digital ventures. Those leaders capable of thinking on their feet and leading agility motivate and inspire the team to produce fast and deliver quality products and services delighting customers.
Thank you for reading my perspectives.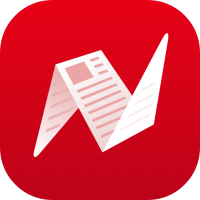 Related articles on News Break
What Does Digitally Intelligent Mean?
10 Critical Tips To Unfold Digital Intelligence
Financial Considerations For Digital Ventures
A Methodical And Innovative Approach to Digital Venture Cost Management
Effective Use of Innovative And Inventive Thinking For Digital Ventures