In the previous two posts, I touched on fundamentals and core technologies for digital transformation solutions. In this post, my focus is on managing the cost of solutions.
According to business executives, the financial aspect of digital transformation initiatives is the most critical factor.
As a practitioner in the field, I learned that even if we create a paragon of architecture with flawless designs, if the business solution is economically not viable and does not produce a compelling return on investment, it cannot be considered successful.
Many significant initiatives with brilliant ideas and talents, failed due to financial mismanagement. They cost substantial loss to sponsoring organizations. Therefore, the economic and financial focus for the digital transformation initiative is mandatory and must be a priority objective.
The sponsoring executives and the program management team need to consider the cost impact for every task and activity undertaken.
A pragmatic architectural approach with a priority setting is essential to keep the cost under control from a technical capability perspective.
Everything in enterprise transformation generates substantial cost. There are known and hidden costs. It is relatively more comfortable to deal with the known costs. We can apply some logic and resources to address them.
However, the real challenge is to deal with the hidden costs. Hidden costs are the more significant part of the proverbial iceberg.
Photo by Francesco Ungaro on Unsplash
When we are developing cost models for our digital transformation solutions, we always need to challenge the norms, especially capital expenditure.
For example, server, storage, and infrastructure costs for a simple development workload can be prohibitive. For this reason, we need to make an architectural decision to move low priority and less sensitive workloads to inexpensive public cloud service offerings.
Even though financial teams manage large business organizations' costs, the technical team needs to find ways to make digital transformation solutions inexpensive, affordable and also lower the cost gradually without compromising quality.
Quality is a subjective term, but with well-established criteria, it can be made objective. Designing and implementing quality goals also need to be based on a set of criteria.
Quality considerations are the critical requirements of digital transformation initiatives. The solutions' quality can be increased by applying professional diligence, architectural rigour, delivering agile, smart collaboration across multiple teams, and harvesting re-usable materials.
There is a common perception that making solutions cost-effective without compromising quality is not possible. The reason is that we must make a considerable number of trade-offs in the architecture and technical development phases. There are many challenges and factors to be considered to achieve this goal. Our pragmatic approach makes a difference.
While architecting digital transformation initiatives, we need to consider several cost items.
Let me briefly introduce the critical ones.
Infrastructure cost
All digital transformation solutions require modern infrastructure. An infrastructure includes hosting servers, storage, hardware and operating software. Hardware and operating software cost can be prohibitive. Therefore, I mentioned using public Cloud for low-end workload rather than creating a full-fledged private Cloud.
Applications cost
Applications are core components of digital transformation initiatives. Without an application, it is not possible to provide a service to consumers. Developing an application can be very costly. But there may be a need for it. Purchasing an application can also be expensive. The optimal cost for applications can be subscription services. Many Cloud providers provide subscription services for many business applications.
Tools cost
In addition to applications, digital transformation programs also require the use of several tools. The most common ones are service and system management tools. Outsourcing service and systems management tools as a service is a viable option.
Design and specification cost
Designing a system can be very costly, especially if the organization has limited resources. Many organizations outsource design activities to those smaller companies that specialize in design activities. Writing specifications can also be costly. The critical point is not overdoing specifications and only focusing on what the users truly needs to accomplish their tasks for the service offered by the digital transformation solution.
Project management cost
Managing projects require many qualified professionals. The cost of project management must be carefully planned as this may be a deal-breaker.
Data management cost
Data is the main ingredient of solutions produced by digital transformation programs. Creating data and managing it in the entire lifecycle can be very costly. Governance of data is a critical point in all digital transformation programs. Security always tops the list. Securing data for compliance requirements may exceed the allocated funds.
Governance cost
Governance of the overall program can be complex and may require substantial resources with unique skills. Governance committees are made up of senior executives and highly paid professionals.
Integration cost
All components require integration in digital transformation programs. Many loose parts need to be connected logically and coherently. Systems and services need to be linked. The most cost-effective approach to integration is the use of APIs (Application Programming Interfaces). APIs are a set of functions and procedures that allow the creation of applications to access features, data, and external services.
Service level costs
After implementing a solution, the most significant cost can be managing service levels. For example, a guarantee of 99% uptime and 90% uptime for service can make a huge difference. The higher the uptime service level, the more costs may incur. High availability service levels require a substantial investment in infrastructure, applications, tools and other components.
Marketing and sales cost
Unless a solution is marketed and sold, the products and service mean nothing to a business organization. The cost of marketing varies based on digital products and services. Some organizations provide inhouse marketing and sales departments. These resources can be very costly for smaller organizations. Therefore, many small and medium-sized companies outsource marketing and sales.
Conclusion
Digital transformation initiatives can be extremely costly. I mentioned known and unknown costs. Dealing with known costs can be easy, but the hidden costs can be challenging.
Cost management is so critical because it determines the success or failure of an initiative.
Considering the points mentioned in this article, pragmatic cost management is essential for the success of digital transformation initiatives. The biggest mistake is trying to do all activities internally. The most viable solution is outsourcing costly components as much as possible with specialized and reliable partners.
Thank you for reading my perspectives.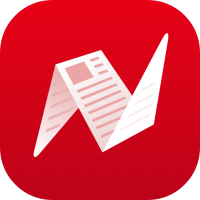 Reference: Architecting Digital Transformation
Related articles
Core Architecture Of Digital Transformation