If you are planning a career in these fields, knowing the differences can be useful.
Even though the terms "technical and technology leaders" are used interchangeably in the literature, tech news, and the workplaces, there are subtle differences. I want to add clarity based on my studies and work experience in the field.
Photo by Roland Samuel on Unsplash
I closely worked and interacted with many technical and technology leaders for many years. The main difference between a technical leader and a technology leader relates to their roles and responsibilities in various business organisations.
Technical leaders can lead technology initiatives using their extensive technical expertise.
However, technical leaders may not have a management role and are not accountable for human resource activities such as assessing people's skills, organising their payroll, promoting or ending their employment. They are typically considered thought leaders of their domains.
Titles sometimes can give us clues. For example, technical leaders may have titles such as Chief Engineer, Lead Software Engineer, or Lead Enterprise Architect.
On the other hand, technology leaders usually have traditional roles in managing a team or department responsible for technology initiatives.
Technology leaders have commonly known titles such as CTO (Chief Technology Officer), CDO (Chief Digital Officer), CIO (Chief Information Officer) or Head of Technology. These titles may vary in different organisations and different countries.
These roles, especially in smaller organisations or start-up companies, can be combined under a collective name such as the head of technology. In some small organisations, these roles might have no power in their position, such as managing no people but not being purely responsible for the departmental functions.
For example, a CTO in a start-up company can be accountable for all technical matters, make decisions, and do client follow-ups with no departmental management responsibility and have no direct reports instead of the CTOs working in large organisations with many direct reports under them.
Another observation for the difference between technical and technology leaders is that technical leaders cover more depth rather than breadth in general.
For example, a chief software engineer mainly focuses on software technology, processes and tools and may have only a broad perspective on other domains such as infrastructure, hardware, or data practices.
A CTO can have a broader scope for understanding all technologies, processes and tools deployed in a business organisation without going too much into detail in each domain. In general, CTOs are responsible and accountable for making informative decisions for business executives and board members.
Rather than assessing and analysing each technical situation in detail, a CTO may delegate those details to relevant specialists and integrate the findings into a coherent story for the business stakeholders.
Telling a compelling story for technical matters can be a challenging and critical task itself hence makes the role of CTOs quite demanding and unique in transforming business organisations.
Some particular technical leaders or technology leaders can cover both the breadth and the depth in their roles. These so-called T-shaped leaders are scarce resources, exceptional, and continuously in demand to lead integrated domains with high impact transformational missions.
While holding a breadth of technical knowledge in all domains, some of these distinguished technology leaders can also be capable of having specialist level knowledge in multiple subdomains.
More fascinatingly, it is even possible to encounter some practical leaders who have hands-on experience in some technology domains at a specialist level. However, these hands-on technical or technology leaders are in the minority rather than the majority.
Realistically, for a conventional technology leadership role in large business organisations, the breadth of knowledge for technology, processes, and tools can be more critical than having a depth of experience in a single area.
Covering breadth can help the technology leaders see the big picture and articulate complicated situations to business stakeholders effectively without clouding the topic with unnecessary details.
These high-demand technical and technology leaders need to be capable of gauging the veracity and integrity of the delegated analysis to provide a coherent view.
Exceptionally, I met some CTOs who understand the technologies on a broad spectrum. But they were also very knowledgeable, at a specialist level, in certain technology domains such as cybersecurity, distributed networking, application development processes, directory services, and many other domains.
These professionals usually worked as technical specialists in multiple domains and initiatives. Then they were promoted to a CTO role towards the end of their employment lifecycle in a business organisation, usually after several decades of long service. We typically refer to them as silver-headed leaders. Yes, this is a common term in tech news.
Another common characteristic of technical and technology leaders is that both types of leaders get involved in tactical and strategic matters as far as broad sets of technologies are concerned.
While they participate in day to day running of the technology departments or specific domains at a tactical and operational level, they also look at the strategic aspects. They develop long term technology roadmaps for their planned and progressing technology goals, especially for digital transformation initiatives.
Considering differences and similarities, even though there are subtle differences between technical and technology leaders, there are significant overlaps in their roles and responsibilities.
Therefore, rather than separating them as technical or technology leaders, I proposed to call them digital transformation leaders in my publications.
My reason was both types of leaders had a focus on transforming their technical and business environments to more agile, simplified, innovative, collaborative, and excellent service organisations.
Working with hundreds of these digital transformation leaders, I came across five distinct attributes for excellent technical and technology leadership to survive and thrive in digitally transforming organisations.
I'd refer to these enablers as the five pillars of technical and technology leadership. The five pillars are:
innovation,
simplicity,
agility,
technical eminence, and
productive collaboration with fusion.
I plan to cover these pillars in my upcoming articles about technology leadership.
To conclude my article, I want to highlight the most outstanding attribute of technical and technology leaders.
These remarkable leaders never strive for perfection. Instead, they focus on excellence. For example, one may provide an excellent effort using 90% of energy for a well-accepted solution. However, using an extra 9% to reach a 99% close to the perfection level is always too costly.
We know that realistically no solution can get a 100% consensus when judged by a large group of consumers even though it may exceed its goals from multiple angles.
The bottom line is how eminent and diligent leaders see perfection as unreachable and unrealistic.
Whether they are called technical or technology leaders, pragmatic leaders always shine from all ends, and they remain on-demand as scarce resources.
Thank you for reading my perspectives.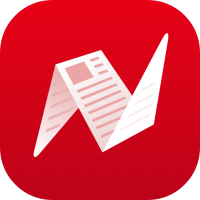 Reference: A Technical Excellence Framework for Innovative Digital Transformation Leadership
If you enjoyed this story, you may check my other technology articles on News Break.
Internet of Things (IoT) Is The Next Big Thing In Our Lives
Introduction to Big Data Platforms
A Quick Taste To Enterprise Architecture
Why Big Data Matters And How We Define It
Discovering Millions of Free Datasets
Importance of Protocols And Standards For IoT Solutions
I Solve The Mystery of IoT and Explain It In Plain Language
Edge Computing Is Not As Complicated & Scary As You May Think
My View Of Blockchain Is Different Because I Design It.
How To Deal With Big Data For Artificial Intelligence?
An Overview of Business Architecture For Entrepreneurs
Remarkable Leadership Traits for Technology Executives
Combinatorial Innovation Is What The World Needs Now