This story highlights the compelling reasons behind a super explosion of a game called Rocket League in the United States and its widespread acceptance globally.
Photo by Sangria Señorial on Unsplash
Technology plays a vital role in human brain development. The developmental benefits are not only for children but also for adults.
If you are into online gaming, probably you heard about Rocket League. This popular game is not ordinary; in fact, it is phenomenal. Since 2015, I witnessed an explosion of this game in the US and many other countries too.
As a parent, this game was a godsend for my game enthusiast son. He got addicted to this game. I am not a proponent of addiction, but this game constitutes an exception. Let me explain the reasons from multiple angles.
My purpose in this article is to look at Rocket league from players, technologists, and educators' points of view and give you some facts on its significance in online gaming.
Designing and coding computer games was a passion for me in the early 90s. As part of my robotics and artificial intelligence studies, coupled with my interest in cognitive science, I invested considerable time in gaming theory and practice. However, in those days, technology was limited, and it was difficult for me to implement my ambitious ideas.
Even though computer games gave me pleasure and the opportunity to rest my brain, I never gained competency and proficiency as a gamer. I stayed as an amateur gamer and an evangelist for computer games focussing on the brain-boosting aspect.
Photo by Frans Vledder on Unsplash
My interest in computer gaming extended by having a teenage son who developed a great interest in gaming. His enthusiasm enhanced my capability and maintained my interest in computer games.
As a concerned parent and educator, I supported him to increase his skills and past time enjoyment. This approach served a useful purpose for me. I witnessed progress in his mental skills. He developed his growing brain, gain coordination skills, and enjoy playing.
From a cognitive perspective, computer games can make a tremendous impact on brain development.
E-sport games became very popular.
If you are into cars, so-called petrol-head, and online games, the Rocket League is a game that you may consider.
You may ask why Rocket League.
Millions of people play this game in the US and many other countries.
The game came out in 2015. From 2019 to 2020, the game lost popularity until Epic Games, the developer of Fortnite, bought Psyonix and made the game free to play, which popularized the game once again. And now I see a consecutive 1M plus players online per day.
"Based in San Diego, California, Psyonix is a critically-acclaimed video game developer behind some of the most creative and entertaining video games in the industry.
Rocket League is a competitive game in which multiple teams around the world compete in the world championship.
Photo: screen capture by author
Imagination is a big part of this game. It emulates real-life interestingly. Rocked League provides a third person's perspective of the car. Your character in the game is a car.
Rocket League is a soccer game, but the ball is massive, and the players are replaced by cars that can jump, flip, boost, and drive on the walls and ceilings.
This 3-dimensional game offers a professional e-sports category in e-games. There is no age restriction. It is G-rated. The most popular age groups are between 13 and 25.
The exciting part in the game is if you drive fast enough and bump another car, it will explode in which that player will respawn (reappear) after three seconds
Rocket League is a game that you can slowly get good at while competing to get higher ranks. Possibly one day you can compete in the world championship.
Awards and recognitions are vital for motivation and productivity. Rocket League addresses these needs. For example, there are world league trophy  recognitions and also monetary awards for accomplished players.
We are so excited to watch team bds that won the European championship a few days ago.
If you are reading this article now, it can be a good time for you because the North American championship will start on the 27th of February and be Livestreamed on Twitch. You can access the Twitch channel for Rocket League from this link.
Rocket League is also a team game. The most known e-sport teams are NRG, spacestation gaming, vitality, dignitas, team bds.
Remember, if you like FIFA, F1, NBA and Madden, then Rocket League will undoubtedly be a game for your enjoyment.
Photo: screen capture by author
Rocket League is big on social media like Twitter and particularly prominent on YouTube. A bunch of YouTube creators specifically create exciting rocket league content. Based on my son's recommendations, I discovered several channels on YouTube.
My favourite Rocket League channels include legendary YouTubers. They are experts in this game and have millions of followers. For example, I follow these amazing YouTubers such as amustycow (2.20M), SunlessKhan (1.75M), Jon Sandman (1.44M), and Athena (183K).
Fun and excitement is a critical part of this game. However, there are more to it from my experience.
During the 2020 COVID pandemic, this game became a lifesaver for millions of kids in the US and other countries. During the lockdown, my son spent hours of enjoyable and exciting times, and he overlooked the severity of the lockdown.
When I looked at it from the educative and developmental perspective, I noticed that Rocket League helped my son set SMART goals meaning, specific, measurable, achievable, realistic, and timely. These real-life skills were evident in his progress at school and job-related outcomes.
My son loves playing the piano, and he does it well. However, after playing the Rocket League, I noticed a tremendous improvement. He learns tunes faster and plays more confidently. His performance is growing gradually.
I also focus on the mental health aspect of computer games. I talked about the importance of cognitive reserves within the dementia context in this article titled Everyone Desires Longevity, But Nobody Wants Living With Dementia.
Dementia is a debilitating disease with no cure yet. My central premise in this article was establishing cognitive reserves to prevent dementia. Computer games are excellent tools to feed our cognitive reserves and maintain them.
From my experience, I believe that the Rocket League is a game that can most likely add value to cognitive reserves. New cells and dense dendrites in various parts of the brain are responsible for attention, memory, and eye-hand coordination and constitute critical cognitive reserves elements.
Thank you for reading my perspectives.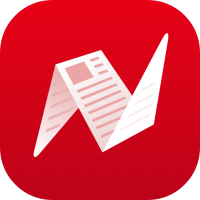 Rocket League References
For beginners of Rocket League, here are the key links to start.
Rocket League Website - https://www.rocketleague.com
Rocket League Twitter - https://twitter.com/RocketLeague
Rocket League Twitch - https://www.twitch.tv/rocketleague
Rocket League YouTube - https://www.youtube.com/user/RocketLeagueGame
Fat Loss Has Nothing To Do With Calories
I Prevented Gum Disease With A Simple Hack
How I Trapped Toxins In My Gut And Stopped Bloating Naturally
How To Deal With Rejections Effectively
Bioidentical Hormones For Longevity and Vitality
I Healed My Depression By Scheduling And Prioritizing Fun
Eliza Shed 30 Pounds In 6 Months With 2 Tips. Never Gained Them Again.