New York is undoubtedly among the most vibrant cities in the world.
With so many incredible things to see and do in the Big Apple, from the bright Times Square to the picturesque Ellis Island, where should you start?
We suggest our 3-day New York City itinerary and plan to explore the many attractions and neighborhoods of this cosmopolitan city.
Bucket List Destination: New York City
New York City topped my bucket list for so many years with my first visit more than 20 years ago.
During my visits, I enjoyed all the things that NYC is known for from its Broadway shows to Central Park to incredible foodie experiences and nightlife.
New York City is a huge metropolitan area with five boroughs sitting where the Hudson River meets the Atlantic Ocean.
The heart of NYC is Manhattan (LOVE!), a heavily populated borough, and home to some of the world's major commercial, financial and cultural centers.
Its recognizable sites include skyscrapers such as the Empire State Building and neon-lit Times Square.
Even if you have only three days to experience this amazing American city, you'll have enough time to sample its experiences.
Make the most of your time with this 3-day New York City itinerary and soak up this city's culture and vivacity.
New York City: Day 1
Daytime in NYC
Kick off your 3-day New York City itinerary by hopping onto the popular New York City Subway.
Make your first stop the observation deck of the Rockefeller Plaza.
Enjoy a magnificent view of the city. Take a selfie along with the Freedom Tower and the Empire State Building in one frame.
Next, you can head on to Central Park. Spend your time exploring this beautiful green pasture in the middle of the city.
From the Belvedere Castle, The Zoo, and Strawberry Fields, there are plenty of sites to see here.
Evening in NYC
Your New York trip is incomplete without visiting Broadway.
Watch some popular musicals and shows. You will have some memorable moments by engaging in this cultural treat.
Wrap up your first day with the iconic Times Square. It is here that you will witness the true vibrance and energy of the city.
Against the backdrop of bright lights, watch some great street performances. You can also try some of the fantastic restaurants here.
New York City Itinerary: Day 2
Daytime
Gear up for another day of adventure.
Start by visiting the magnificent Statue of Liberty. Climb all 393 stairs to gaze over the beautiful city.
Don't miss a visit to Ellis Island, where nearly 12 million immigrants arrived and were processed at the Port of New York and New Jersey.
Next, up a visit to Wall Street. Take a walk and check out the Bull sculpture and the National Museum.
Later, pay a tribute by visiting the 9/11 Memorial and Museum.
Evening
Spend the evening exploring a different side of the city by the Greenwich Village. Historically this area was known as the Bohemian Capital in the 19th century, home to many artists.
Sample some of the most delicious dishes it offers. The local favorites are cooked steak and oysters.
Greenwich Village is also home to well-known jazz clubs, including Arthur's Tavern, Fat Cat, and Blue Note.
New York City Itinerary: Day 3
Daytime
Start your day by walking across the dazzling Brooklyn Bridge.
This hybrid cable-stayed/suspension bridge spans the East River between Manhattan Island and Brooklyn on Long Island. Snap pictures to capture your moments with the incredible skyline and harbor.
Next, visit the American Museum of Natural History. The numerous exhibits will leave you fascinated for sure.
Also, make time to visit the Metropolitan Museum of Art to view some of the amazing art galleries.
If art isn't your cup of tea, explore Grand Central Terminal. It's more than a train station as you'll see first-hand.
It's a work of art and a nod to its history with massive ceilings and one of the city's most amazing architectural beauties. It's also an entertainment complex with shopping, dining, and entertainment.
Evening
No trip is complete with shopping.
Now that you have seen all the popular New York sites, it is time to enjoy it like a local.
Late afternoon, early evening make time to explore Fifth Avenue in the center of Manhattan, with its high-end fashion labels such as Prada, Gucci, Tiffany, and more.
And since it's your last evening, Fifth Avenue also passes by many well-known NYC attractions including Empire State Building, Rockefeller Center, and St. Patrick's Cathedral.
If you're not quite ready to call it a night, take an Instagrammable photo from the Flatiron Building's rooftop bar 230 Fifth with its memorable view of the Empire State Building.
It is hard not to fall for this incredible city. You now know how to spend three days in New York without missing out on any of the must-try tourist things. So, go ahead and take your dream trip.
Where to Stay in New York City?
The New York City skyline is literally the limit as you can choose from literally hundreds of hotels and motels across the five boroughs of New York City.
For those traveling with family, or who prefer their own space, consider a VRBO (Vacation Rentals by Owner) with more than 500 houses and nearly 1,500 condos or apartments available.
Keep in mind that NYC is spread out, so it's best to strategically choose the closest hotel, motel, or VRBO to your favorite attractions.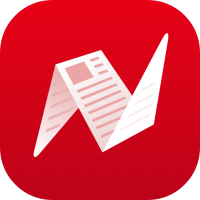 This is original content from NewsBreak's Creator Program. Join today to publish and share your own content.