Got plans to visit Arizona?
It's easy to see why the Copper State ranks highly on the bucket lists of millions of travelers.
From the Grand Canyon to exploring its desert landscape, Arizona offers so many things to see and do that you might not know where to start.
Arizona offers so many things to see and dom and your trip will likely include visiting the Grand Canyon, a ballgame at Chase Field, and various hiking routes.
Every day is a new adventure, and you'll never run out of things to do in Arizona.
But where to start? Consider these simple reasons to visit Arizona to help travelers get started planning their next vacation.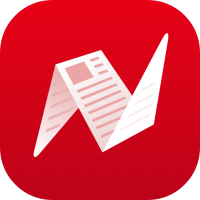 Why Visit Arizona?
Located in the American Southwest, Arizona's most famous and now official nickname is "The Grand Canyon State."
This name celebrates its most iconic feature, the Grand Canyon, while the "Copper State" celebrates its abundance of minerals.
If your vacation includes a visit to Arizona this year, do you know how much time you'll need to explore this state?
For those looking for simple inspiration to enjoy this state to the max, we've got 5 reasons to visit Arizona.
1. Start in Phoenix
As the sixth-largest state in the U.S., Arizona offers plenty of choices of cities to visit and places to explore.
Not sure where to start?
Many travelers begin their Arizona adventure in one of its major cities, Phoenix, where the mild winters make it a perfect family vacation destination.
Located in the Sonoran desert, Phoenix Sky Harbor Airport offers many flights from multiple destinations across the United States, making it the perfect hub for experiencing the Grand Canyon.
During the spring many baseball fans visit Phoenix for its Major League spring training games, but there is so much more to do and see here.
From world-class golf courses to outdoor activities including waterparks, and trails for all levels of hiking and biking.
How about a hike at Papago Park and then visit the nearby Phoenix Zoo and the Desert Botanical Gardens?
For a break from the outdoors, take the family to visit its other top attractions: Arizona Science Center, Children's Museum of Phoenix, LEGOLAND Discovery Center, and Crayola Experience.
And yes, even shopping its unique boutiques and stores.
And foodies will get their fill of the amazing and unique restaurants located throughout Phoenix, in Scottsdale and its other suburbs.
2. Weather in Arizona
As a year-round destination, your Arizona vacation will almost assuredly include sunny skies and low humidity.
The climate in Arizona can vary massively between different towns and locations, resulting in both the highest temperatures in the United States and the lowest on the same day.
January through March is the peak season in the desert areas (southern half of the state).
The northern half (mountainous regions) celebrates its cooler temps during its peak season from June through August.
3. The Grand Canyon
Arizona is home to several stunning attractions. Yet there is no doubt the Grand Canyon National Park stands out, welcoming nearly 5 million visitors each year.
The sight of this epic park is a memory that will last a lifetime, but why not enhance the experience?
Helicopter tours offer a birds' eye view of this spectacular gift from Mother Nature.
And those photographs you'll capture from up high will be incredible.
4. Discover Wide Open Space
According to Visit Arizona, consider these amazing statistics:
Approximately 85 percent of Arizona's land is comprised of national forests, national parks, recreation and wilderness areas, wildlife preserves, and Indian reservations...
with 3,928 mountain peaks and summits, more mountains than any of the other Mountain States. ...26 peaks are more than 10,000 feet in elevation.
..more wilderness areas (90) in Arizona than in the entire Midwest (50).
Arizona is home to 11.2million acres of National Forest -- that's one-fourth of the state!
Your trip to Arizona should include a lot of hiking or walking tours -- simply because there is so many to choose from!
These can range from city hikes (including South Mountain Park & Preserve in Phoenix, the largest municipal park in the country) to visiting places of natural beauty.
Seeking a gentle breeze as you watch the city sunsets or the Sonoran sky will leave provide a memory that lasts for years.
Given that those magical moments are the key to any good trip, this should not be overlooked for a second.
5. Arizona Spas
After enjoying the great outdoors or an Arizona Diamondbacks game, take a few hours out to relax at one of the luxury spas in Phoenix for recharging the batteries.
Arizona spas are known for their unique traditional body treatments and unique desert-themed spa experiences, such as these from Visit Arizona:
Try the detoxifying application of sacred prickly pear red clay to detoxify the body and tone the skin at Aji Spa at Sheraton Wild Horse Pass Resort & Spa -- and ending with a prickly pear cup of tea.
Or how about a 75-minute Turquoise Sage Stone Massage at Arizona Biltmore Spa?
Joya Spa Signature Massage at Montelucia Resort & Spa includes a warming essential oil blend with essences of Arizona's "Queen of the Night" cactus flower.
Whether you're traveling, with friends or a lover doesn't matter. Those few hours of intense comfort will make a world of difference to your adventure.
Finally, remember to take extra precautions when traveling with these 6 tips to stay healthy and avoid becoming ill and enjoy your Arizona vacation.