Traveling is usually fun but can quickly turn into chaos with tight schedules, flight delays, and not enough planned time.
To me, a perfect vacation is when I manage to see and do everything on my list. But when traveling that's not always possible, right? Then mix in the year(s) of the pandemic, well, traveling is most certainly not the same.
Well, perhaps it could be awesome and everything you could want -- if you consider why RV road trips are the best.
Read on for our reasons why you should consider a motorhome vacation.
With a recreational vehicle, there is no need to add the additional bothersome drive to a hotel to check-in. You also won't have to pack up early to leave for another destination.
No more chasing the elusive clock to add time for sightseeing and other fun activities.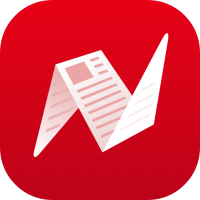 RV road trips offer everything travelers need including a comfortable place to sleep and driving to plan travel destinations.
Some recreational vehicles feature a shower and toilet, while others offer more living space. These additional amenities all add more comfort and convenience to your trip.
There are so many reasons why we think RV road trips are the best, but let's begin with some basics.
How Much Does an RV Cost to Purchase?
Before we start with the amazing benefits of RV road trips, let's look at how much does an RV cost.
While there are many variables, including location, taxes, styles, and features, according to camperreport.com, RVs can cost between $10,000 and $300,000.
A moderately-appointed camper trailer pulled behind a truck might cost $20,000, while a fifth-wheel might start at $40,000.
Most RV prices usually start around $100,000. There are even some luxury RVs over $500,000.
Rent or Own First?
Most sources recommend renting an RV before investing in one of our own.
Reserve your RV rental for a short trip before purchasing -- especially if you've never actually driven or camped in one before.
Driving an RV can (and likely will) be intimidating. It's an oversized vehicle with a home. If unfamiliar with driving larger vehicles, renting is the perfect dip-your-toes into the driving process.
Also, when taking your rented RV out for a road trip, you'll also have a better idea of what you want -- and don't want -- to purchase inside your RV.
For example, you'll discover if your finite square feet of space in your RV is better used for the kitchen, living area, or bedroom.
Cost of RV Rentals
Of course, that brings up the next question: how much does an RV cost to rent?
Before you get to the bottom line, The Wandering RV recommends considering not just the rental, but also other potential hidden costs like setup fees, cleaning fees, gas, mileage, etc.
For a general ball-park of rental RV rental types and prices, take a look at this chart of Price Averages Data from Outdoorsy:
RV Type: Average Rental Prices (sourced from Outdoorsy)
Class A: $175 to $275 per night
Class B: $100 to $200 per night
Class C: $150 to $200 per night
Travel Trailer: $50 to $125 per night
Fifth Wheel: $60 to $150 per night
Pop Up Camper: $50 to $100 per night
Toy Hauler: $100 to $200 per night
Campervan: $75 to $150 per night
Ability to Visit Many Destinations
One of the best things about embarking on an RV or campervan road trip is the ability to visit several locations that the traveler wants.
Hotels can be costly especially when traveling with family, and even more expensive during travel peak seasons. There is no need to think about multiple hotel bookings or catching flights to different locations.
The most amazing part is the ability to explore nature to its fullest since people can always pack on off tracks to fully look at an area and find out what is there.
When tired, take a nap inside because of how cozy they are to regain energy.
RVs: Your Hotel on Wheels
Some motorhomes even have a small semi-kitchen area including a shower and toilet where people can quickly fix something for themselves.
And the best part is that the area is all yours. No sharing with anyone else. No stepping into a hotel room where unknown other people have also stayed.
RVs are a good investment for people who love traveling and visiting new areas.
Before traveling, one can easily make a list of items needed and purchase in advance from the groceries or even the local markets.
Stock your RV pantry, refrigerator, and cooler, so simple home-cooked meals can be enjoyed while on the road (literally).
When traveling with kids and family, no denying that bathroom sessions while on the road will be more convenient and less stressful for both the parents and children.
RVs also make camping more relaxing and fun since one can easily choose a good location.
For an additional adventure, pitch the tent for a cozy night with a stunning view.
Driving Can Be More Affordable than Flying
To be realistic, while everyone wants to travel and have fun, saving money is also of prime importance for travelers.
Traveling by RV can save a lot more than you might realize and can certainly be less expensive than flights, especially with large and/or extended families.
Though driving long distances require gas, it is more costly to book flights for your family.
RV road trips also offer everyone the opportunity of exploring locations they would not have had the chance of seeing while flying.