When summer peeks its blue skies and bright sunshine on the land, families are packing up for their annual (or weekly) camping vacation.
Road trips are the perfect excuse to explore a new area and take the family camping.
We're bringing simple tips for camping with the family to ensure you have the best time possible.
Tips for Camping with your Family
Arranging a camping trip with your family is a fantastic move this summer.
Whether your family prefers tents, yurts, camper trailer, RVs, or glamping, it's the perfect way to spend quality time together.
Not only will you spend considerably less than booking a flight for faraway lands, but you will also have an intimate experience with the people who matter to you most.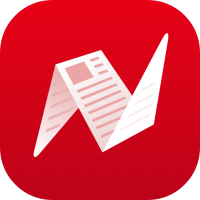 And those memories?!?
Gathering around the open fire, just talking and roasting marshmallows.
Horseback riding. Playing silly games. Fishing. Horseback riding.
It's all there when camping with the family.
Use this advice during the planning stage to guarantee you don't overlook anything crucial that could ruin the trip for your loved ones.
Connecting with nature can remove the stress from your mind and make you feel brand new.
Choose the best camping destination — and book early.
Don't wait too long to make the arrangements or you might miss the best weather — and the best campsites.
There are hundreds of different camping destinations all around the country that you might like to consider.
Some people even decide to travel to a national park to enjoy a camping adventure, but it all comes down to how much time you have on your hands.
Your goal is to make sure you take your family far enough away from "civilization" that they forget about the stresses of modern life and become one with nature.
From (literally) pitching a tent to booking yurts or glamping, all you need do is pack and embark on what might be your best family vacation to do date — camping with your family.
You can find reviews of different campsites online, and be sure to check them out before securing your booking.
Want to make sure that your camping trip goes smoothly?
I'm going to stay it again -- make reservations in advance (when possible), as you'll be vying amongst thousands of families for a finite number of campsites.
When and Where to Book Your Camping Site?
Almost all U.S. national and state park facilities and activities can be booked beginning 6 months in advance, although some may be "first-come-first-served" basis.
Either way, it's best to review your options in advance at recreation.gov — and then return once you're able to finalize your dates.
Choose your camping site carefully so that you might encounter some wildlife, but steer clear of any areas bears are known to inhabit.
And do be mindful that you are entering wildlife's home, and to be cautious.
Do not get too close. And never feed the wildlife.
Roughing it — with creature comforts.
For your next camping vacation, bring along a hammock (or use one near your Royal Gorge Cabins in Canon City, Colorado), set it up for the kids, and get ready to listen to good ol' fashioned belly laughs.
Not a fan of camping in tents? Bring your home away from home by renting a travel trailer or an RV.
Camping in the woods doesn't mean you need to feel uncomfortable and spend your day drinking warm soda. Industry leaders in the camping world stock the latest in outdoor technology.
Purchase a decent camping fridge for next to nothing these days, and that will guarantee your food and drink stays cool and fresh.
Take the time to visit an outdoor camping specialist and ask about their most popular products.
Teach your kids to love and appreciate the outdoors.
If you're going to take your kids along for the camping trip, it is sensible to use your time together to educate them.
Teach your little ones about the many different species of bird you see at the campsite.
Show them how to build a woodland shelter in case there are ever caught short in an emergency.
Some parents teach their kids how to dig a fire pit and stay warm during the evening time.
Kids also can learn to love fishing, bicycling, and hiking when camping with the family. (And here are some valuable hiking trail safety tips before you go.)
The possibilities are endless and only limited by your imagination. The goal is to create happy memories your son or daughter will never forget.
With these tips, now you'll have a better idea of what it takes to plan the perfect camping trip with your loved ones.
With only a few weeks to go until the peak of the summer, now is the best time to research and put your plans in place.
A camping trip is not going to break the bank in the same way a traditional vacation might. So, start planning today!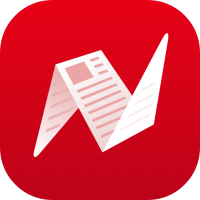 This article first appeared at TravelingInHeels.com.