Welcome to Cañon City, Colorado (pronounced Canyon), home of the world-famous Royal Gorge Bridge & Park and the Royal Gorge Route Railroad.
Located in the Pikes Peak region, it's the perfect road trip, just 2 hours south of Denver. From whitewater rafting to riding the rails, there are plenty of attractions and fun things to do for all ages.
Photo Credit: Diana Rowe / TravelingInHeels.com
Royal Gorge Bridge and Park
As part of the Pikes Peak region, families should definitely add a road trip to the Royal Gorge Bridge and Park in nearby Canon City, less than an hour drive away.
Known as the "Grand Canyon of the Arkansas," this 360-acre theme park with rides and attractions, from zip-lining to the Royal Rush Skycoaster.
Stretching 1,270 feet in length and 18 feet wide, the Royal Gorge Bridge is the highest suspension bridge in America.
High above Colorado's wild Arkansas River, the view is astounding – and a little bit scary. (So scary that my hubby won't walk on or across the bridge to the other side due to his heights phobia.)
Photo Credit: Diana Rowe / TravelingInHeels.com
For a really stunning view of the Royal Gorge below, take the Aerial Gondola's to the other side.
There's more fun for kids at Tommy Knocker Playland featuring ropes, slides, nets, tunnels, 20-foot towers and a splash pad. Pan for gold at Ole Zeb's Sluice Box or ride on the vintage-style Daisy's Carousel.
Or for a true adrenalin rush, ride the Cloud Scraper Zipline back over the canyon.
Photo Credit: Echo Canyon River Expeditions
Whitewater Rafting with Echo Canyon River Expeditions
Try the family float whitewater rafting with Echo Canyon River Expeditions, available for kids as young as 4-years-old.
One of my first Colorado experiences was whitewater rafting on the Arkansas River, looking up at the Royal Gorge Bridge. This summer, I repeated that experience with my 4-year-old granddaughter. Like my other grandchildren, she is a little fishy and loves to get into the water. Yet I admit I was a little apprehensive about taking her rafting.
However, the folks at Echo Canyon River Expeditions made me feel way more comfortable with their attention to detail and safety.
They also recommended a family float, a more laid-back whitewater rafting experience in the more mellow 5-mile part of the river.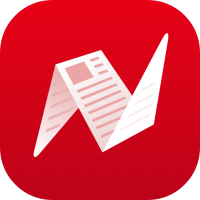 Our guide Chloe actually made the entire family rafting trip even more amazing.
My granddaughter had a blast and caused us all to laugh with her belly giggles when we bumped along on some of the rapids.
When we stopped, we all enjoyed a snack and the kids splashed safely (with lifejackets on) in the river near the shore before returning back to 8-Mile Bar & Grill for lunch.
Photo Credit: Diana Rowe / TravelingInHeels.com
See The Dinosaurs
Almost (literally) next door to the 8-Mile Bar & Grill is the Royal Gorge Dinosaur Experience.
And it really is a fun and educational way to learn about dinosaurs and Colorado's paleontological history.
Inside attractions include museum tours with interactive tours, full-scale fossil casts, and real-dinosaur fossils. There is also a paleo lab and theater.
Outside families gather around the kids' dig while the littles dig in and search for dino fossils. My 5 year-old-granddaughter tested her skills on their dinosaur-themed ROPES course.
Afterward, we walked on the dirt trail to experienced the Dino Wild Walk. When we took photos, she actually jumped as the motion-detecting dinosaur roared right behind her.
When you need a break, stop at the snack shop and shop for dinosaur items at the gift store.
Photo Credit: Diana Rowe / TravelingInHeels.com
All Aboard the Royal Gorge Route Railroad
One of many not-to-miss things to do in Colorado Springs with kids is to ride the Royal Gorge Route Railroad in Canon City.
Below the bridge and beside the Arkansas River is another set of adventures.
Kids of all ages love the train experience on the Royal Gorge Route Railroad. My granddaughter loved hanging out with her new "best friend" outside in the open car and checking out the amazing views.
Kids will love riding the holiday-themed Santa Express.
My husband and I loved the dinner train especially when it's a Murder Mystery theme.
I've also enjoyed dinner in the Vista Dome while sipping local wine from Holy Cross Abbey with a girlfriend.
Seriously, you don't need an excuse to ride the Royal Gorge Route Railroad.
TIP: Be sure to step out onto the open car to see a different view of the Royal Gorge Bridge.
Photo Credit: Diana Rowe / TravelingInHeels.com
Take a Scenic Drive
After riding the rails, take a scenic drive on Skyline Drive.
This 2.6-mile route is breathtaking with its challenging steep incline, at times narrow passages, and stunning views of Canon City and the surrounding landscape.
Take advantage of the frequent pullouts by pulling over for selfies and take in the view without driving.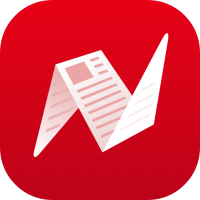 Afternoon Tea at the Royal Gorge Mansion
Make a reservation to enjoy afternoon tea inside the historic, 1882 Royal Gorge Mansion.
Enjoy the classic cup of tea, wine, or champagne, and indulge in sweet and savory goodies such as gourmet finger sandwiches, homemade scones, and petite fours for an authentic experience.
Photo Credit: Diana Rowe / TravelingInHeels.com
Visit the Winery at Holy Cross Abbey
Located on the expansive grounds of the Abbey, the Winery at Holy Cross Abbey features a lovely backdrop of the Wet Mountains in the heart of Canon City.
Winning multiple awards and medals over the years, this is the perfect stop for all ages.
Adults should stop in at the tasting room.
Most flight tastings are complimentary, while the reserve wines cost $1.00 to taste. Reservations are recommended.
Take some time to browse the beautiful gift shop with wine-themed products.
Purchase your favorite bottle of wine. My favorite is their Colorado Viognier, light with peach and apricot notes and a crisp finish.
Then settle in the park (and let the kids play) or on the tasting room terrace with a VIP wine and cheese tasting, for $25 per person.
Historic Downtown Canon City
Take time to explore its historic downtown with boutique shops and many restaurants.
Our family go-to restaurant is Pizza Madness. Their pizza pies are...you guessed it...simply awesome!
Photo Credit: Diana Rowe / TravelingInHeels.com
Where to Stay in Canon City, Colorado
Families can also stay in Canon City, and I recommend the family-friendly Royal Gorge Cabins and Glamping Tents near the entrance to the Royal Gorge.
My granddaughter and I stayed at the Royal Gorge Cabins and loved having our own indoor space.
We particularly enjoyed playing card games in the living room. Outside we also chilled a couple of times in the hammock.
In this same area, there are also Echo Canyon Yurts and tent sites.