New York City is known as the city that never sleeps for a reason.
If you're planning a New York City trip, make sure to experience its buzzing nightlife, Broadway show, over-the-top sporting events, and more.
And to help plan your New York City at night adventure, here are 6 things you must do.
Ready to wake up in a city that never sleeps?
Of course, be aware, due to the pandemic, that not all of these things to do in New York City at night may be available, or with limited availability, and earlier closing times.
Photo by Free-Photos from Pixabay
Start spreading the news and be a part of this urban city with these tips to explore and experience New York City at night and these 5 things you must do.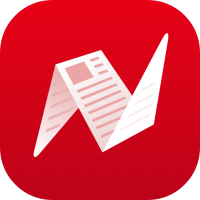 1. Hit the Bars and Pubs
There's no shortage of bars in New York. Some of the most popular spots are East Village and Greenwich Village in Manhattan and Williamsburg in Brooklyn.
Drink prices can be quite high, although there are some budget bars.
For a night out around the bars, consider renting out a party bus. Or take a historic pub crawl of some of New York's older bars.
Photo by Adam Evertsson from Pixabay
2. Catch a Theatre Show on Broadway
New York's Broadway has a reputation for hosting some of the greatest theatre shows in the world.
(And the good news is that NYC entertainment venues are reopening in April!)
A trip to the theatre here can be expensive, but you can often find discount tickets online.
Book Broadway tickets early so you're guaranteed a seat.
Aside from the theatre, there are many other types of live performances to consider including comedy shows, sports events, and music concerts.
Photo by anielbaez0 from Pixabay
3. Experience a Night at One of New York City's Museums
Many of New York's museums have openings at night during certain months and say of the week.
Brooklyn Museum holds a night of festivities on the first Saturday of every month, while Bronx Museum of the Arts holds a late night opening every Friday.
But so many more museums offer activities and options.
For a detailed guide of all the museums with late-night openings, visit TimeOut New York.
Photo by Free-Photos from Pixabay
4. Admire the NYC Skyline from the Water.
Choose from various boat trips to experience New York at night including priceless opportunities to see New York's iconic skyline lit up at night.
The Staten Island ferry runs 24 hours a day and is absolutely free – this is a perfect way of seeing the Manhattan skyline lit up at night as well as the Statue of Liberty.
There are also boats in which you can have an evening meal while taking in the sights.
Aside from boat tours, take in views of the city from the Empire State Building's observatory deck, which is open every night until 2 am.
Events are held here throughout the year, which could make your visit here all the more unique.
You can find out more information here at Empire State Building NYC.
5. Take a Central Park Carriage Ride.
One of the most romantic and popular ways to see Central Park is via a horse-drawn carriage.
You can take a carriage ride at night using various companies.
Look out for late-night events at Central Park such as concerts and outdoor theatre shows. You can even take a late-night stroll of the park.
Photo by USA-Reiseblogger from Pixabay
6. Watch Live New York City Sports Teams at Night
If you're a sports fan, chances are your sports bucket list includes a visit to New York City.
The Big Apple can check off any sports lovers' games because they fill up their metro city limits with so many opportunities to cheer on your favorite team.
NYC is "home to 11 major league sports franchises, the most of any U.S. city," according to Stadium-Maps.com.
Say "take me out to the ballgame" with two major league baseball teams, the New York Yankees and the New York Mets.
Get the puck outta here with three national Hockey League franchises, the New York Rangers in Manhattan, the New York Islanders on Long Island, and the Buffalo Sabres in Buffalo.
Game on with a game of hoops watching the New York Knicks, Brooklyn Nets, and New York Liberty professional basketball teams.
And let's not forget professional football with the New York Jets and New York Giants.
But that's not all!
New York City is also home to professional soccer teams and hosts big sports events like the U.S. Open Tennis, world-renowned TSC NYC marathon, college basketball, and minor league baseball.
When your destination is the city that never sleeps AND is loyal sports fans, book early for a night game as all these tickets sell out quickly.
If you don't score a ticket to your favorite sporting event, settle in at any one of dozens of sports bars to watch the game with the local fans.
What is your favorite thing to do when visiting New York City at night? Share with us in the comments below.