Located on the Pacific coast of California, visit San Diego and you'll discover so many amazing sights and wonderful attractions, from its laid-back beaches to busy parks and art galleries to museums.
San Diego is also home to the third-largest United States Navy base. And there's more.
No matter when you visit, these are 3 amazing family-friendly things to do in San Diego.
Visit San Diego and discover 70 miles of sunny Southern California coastline — and views and wildlife at nearly every beach.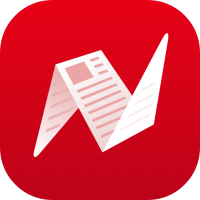 One of the top family destinations in North America, San Diego offers a variety of activities for children of all ages. With so much to do and see, you'll struggle to fit it all into a single vacation.
Be sure to always be sure to include these 3 family-friendly things to do in San Diego on your itinerary.
Photo by HansMeex from Pixabay
1. San Diego Zoo
Oh, my, tigers, elephants, and bears — and nearly 4,000 other animals call the San Diego Zoo home.
San Diego Zoo is huge. It originally opened all the way back in 1913 and currently houses over 4,000 animals across 800 species and subspecies.
If you are interested in animals or want an excellent day out, then you should look no further than the San Diego Zoo. Visitors are welcomed with an elephant topiary which has become iconic to the zoo.
As you explore the park, you will see a lot of different animals from gorillas to polar bears and cougars to the always popular Chinese Giant Panda cub Xiao Liwu.
What's your favorite?
Put the zoo at the top of your list of family-friendly things to do in San Diego.
Or you'll miss out on one of the most spectacular zoos in the country and one of the best places to visit in all of San Diego.
2. Explore Balboa Park
You could spend hours exploring Balboa Park, an urban cultural park in the heart of San Diego. Photo: Pixabay
Balboa Park is an urban cultural park in the heart of San Diego — and the largest of its kind in the United States.
Within its 1,200 acres, discover a lot of wide-open spaces, trees, and other plants, large green spaces, 8 gardens.
Walk down hundreds of paths, or visit any or all of its 15 museums, numerous art galleries, and theatres.There's even a train museum!
Also home to the San Diego Zoo, Balboa Park is such as nice place to just spend the day exploring all it has to offer.
You could also spend your time visiting all of the various gift shops and even eat at one of the many excellent restaurants.
Whether staying with friends or at a local hotel, everyone will tell you that Balboa Park is a must-visit.
This is partly because of how well Balboa Park links to other great attractions in the city, but it is also a wonderful place to wander around and enjoy in its own right.
Photo by mmorris76 from Pixabay
3. Sunset Cliffs Natural Park
A national park that runs alongside the Pacific Ocean, it's no surprise that the Sunset Cliffs Natural Park is one of the best family-friendly things to do in San Diego.
Take in the carved coastal bluffs, arches, sea caves and excellent paths, and some of the best views in the state.
The park is a nature reserve covering 68 acres and home to plenty of different types of wildlife including both animals and plants.
The California Gray Whale is often seen migrating from the Sunset Cliffs Natural Park. Its amazing sunset views give the park its name
And you should not miss out on seeing a Sunset Cliffs Natural Park sunset across the Pacific Ocean.