Located 80 minutes from Chicago and 45 minutes from Milwaukee in the heart of Wisconsin, Lake Geneva the perfect place for your family vacation.
From historic mansions to a cruise boat to dipping your toes in the lake, enjoy these tips for taking the family to Lake Geneva, Wisconsin.
Photo by Joshua Schmidt from Pixabay
Lake Geneva is a beautiful and peaceful town surrounding a portion of Geneva Lake, the second deepest lake in Wisconsin.
Chicago's elite summer here filling the lakeside skyline with its now-historic mansions.
But Lake Geneva isn't just for the rich and famous.
Families from all over the world plan their vacations here.
Although the lake is perhaps the biggest draw, Lake Geneva also offers plenty of other fun things to do with your family.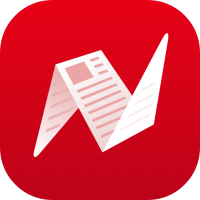 Walk the Geneva Lake Shore Path
Follow the arrows to Geneva Lake Shore Path for a 21-mile shoreline walk. Photo: Visit Lake Geneva
Go for a walk — a lovely stroll down to the Geneva Lake Shore Path. Stretch your legs, breath in the fresh air while on this 21-mile walking path.
Play a which-house-would-we-chose game with the family.
Stare fascinated at the stunning million-dollar homes during your walk. You'll also walk amongst some fascinating wildlife and plants too.
Take a Boat Ride
When it's all about the water, Lake Geneva, Wisconsin. Photo credit: Visit Lake Geneva
If you don't fancy taking a walk alongside the shore of the lake this year, go ahead and enjoy one of the many Lake Gevena WI boat rentals which cross over the waters every single day.
Choose from many cruises and boat tours throughout the day, and you can even bring your family dog on some of the boats.
Pack snacks for your family and take a seat above deck for the 3.5-hour journey across the lake.
A boat ride in Lake Geneva is also the perfect activity for grandparents or young children to allow them to enjoy the entire view of the lake without walking too far.
Photo by jtrione31 from Pixabay
Lake Geneva, WI Events
Taste great food and fine wine during Lake Geneva, WI events. Photo: Pixabay
So many things to including Lake Geneva, Wisconsin events.
Many events take place during the summer season on Lake Geneva, and you can take a visit to any of these events for a fun day out during the summer.
Restaurant Week gives you the opportunity to enjoy some incredible foods and fine wine.
In addition, Lake Geneva hosts plenty of other events such as outdoor concerts, carnivals, and even craft fairs. Their events cater to everyone and this can be a great place to take your family.
For up-to-date information, Visit Lake Geneva event calendar.
Yerkes Observatory
Founded in 1897, Yerkes Observatory houses the biggest refracting telescope in the world.
For the kid in all of us with a love for science and space, take a trip to this amazing observatory and learn about space and see this piece of technology at its finest.
This can be the perfect place to bring your children and get them excited about science!
Take a Swim
When it's hot outside, there is nothing better on a summer's day than to take a dip in the cooling waters of the lake.
Grab your swimming suit and visit the lakeside. Use the many changing huts available and take a dip in the waters to cool off during a Wisconsin summer heatwave.
If you don't fancy swimming, take a boat out on the lake or even participate in some fun water sports!
Photo by Joshua Schmidt from Pixabay
Where to Stay: Lake Geneva WI Hotels
Before departing for your family vacation to this part of the Midwest, book a family-friendly stay at the Comfort Suites Lake Geneva East.
Unpack and then spend a few days exploring all that this lake has to offer. It is the perfect budget-friendly place to stay with your family for a summer weekend.
And you will discover plenty of places to explore in Lake Geneva, Wisconsin.