What happens in Las Vegas stays in Vegas, and yes, that means for those over 50.
Anybody who has visited "Sin City" already knows how truly out of the box a vacation to Las Vegas can be, and it's not just for millennials. There's something for everyone, no matter their age, in Vegas.
From the bright neon lights to shotgun weddings, Vegas is a party city that should have a place on most people's travel bucket lists- at least once, and it's for all ages!
Photo by young soo Park from Pixabay
Just because you're a bonafide AARP card-holding member doesn't mean you're ready to camp out in a rocking chair and say no way to a good time, right?
However, with its reputation for partying and debauchery, Vegas could give the misconception that it only caters to the younger crowd. This is FAR from true.
When you're traveling over 50, the fun, party spirit doesn't have to stop there. Why? Because you don't have to let it!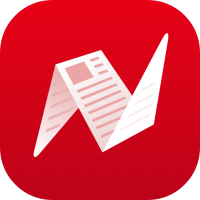 Being over 50 is fabulous, and there's no place better to prove it than in Las Vegas. So buckle up and read on for the best things to do in Las Vegas for over 50.
Top Activities in Las Vegas
Maybe you're like me, and still loving the adrenaline-raising, crazy and fun things to do in Las Vegas, like roller-coasters and bungee jumping, then Vegas will be your new best friend.
Or perhaps you've never really sought that kind of activity, but that's okay, too, as Las Vegas offers so many other fun things to do and see.
Here is a shortlist of things to experience when visiting Vegas:
The Mob Museum: Sin City was home to some interesting characters, include those from the mob. Get the real story of organized crime and insights into the mob lives of Al Capone, Tony Spilotro (Tony "the ant"), and Whitey Bulger. Explore three floors of artifacts, exhibits, presentations, and displays.
Neon Museum: Flashing neon lights is what makes Vegas exciting. Learn about the history of these colorful symbols of Sin City on a 2-acre campus with a visitor's center and outdoor exhibition space.
Bellagio Conservatory and Fine Art Gallery: Take a break from the casino at one of the best Vegas hotels for over 50 by exploring The Bellagio's conservatory and botanical gardens. Art aficionados will enjoy strolling through its art gallery with permanent and traveling collections.
Hoover Dam: Take a 30-minute road trip for a tour of the Hoover Dam, a National Historic Landmark built in the 1930s. This civil engineering wonder includes tours and a visitors center highlighting its history.
Photo by tookapic from Pixabay
Best of Las Vegas: Live Music
Las Vegas is the utopia for music lovers, particularly if you like your music live and loud. Vegas is known for that- but Vegas is not only for fabulous drag acts.
There are plenty of tribute acts on offer that will take you back in time to hear the likes of Diana Ross, Elton John, Carlos Santana, and Rod Stewart.
Stop by the V Theatre for some classic Motown, and the Tuscany Suites & Casino to listen to the timeless music of the Rat Pack.
There are plenty of opportunities for the over 50s to sing along with the classics.
Photo by Social Butterfly from Pixabay
Pamper Yourself: Las Vegas Spas
Do you ever want to feel like Royalty?
Then get yourself to a spa in Vegas. Like everything else in the city, Vegas hospitality is over the top, five-star indulgence for your downtime between supper clubs, sports, and live music.
Make sure you take the time to get pampered- there are so many spas to choose from in the big luxury hotels. My favorite hotel spas over the past years include The Venetian, Caesars Palace, Bellagio Las Vegas, Wynn Las Vegas, Golden Nugget, Four Seasons Hotel Las Vegas, and Waldorf Astoria Las Vegas.
Sink into a bubbling hot tub, lie down for a deep massage, lean back and relax for a facial, and then finish your visit with a cleansing sauna.
Let the elegance and indulgent moments calm and rejuvenate the body and mind.
Who says Vegas is all about the parties?
Photo by Michelle Maria from Pixabay
Who Says You Shouldn't Party in Vegas Over 50?
With all this in mind, it would be typical to leave out the party aspect of the city in a guide to Las Vegas for the over 50s.
However, it is true that there's no age limit to the fun that can be had in Vegas clubs- after all, it's a party city!
One of my favorite things to do is hunker down at a hotel bar with good music and a bartender who shakes a good martini -- and that's okay.
A romantic Las Vegas evening should always include a gondola ride at The Venetian.
Or perhaps you'd prefer a swimsuit beach party and people-watching at the Encore Beach Club?
Break out your dancing shoes and fancy clothes for a night on the town with these best nightclubs for the older crowds.
Hands down, one of the most eclectic is the Fremont Street Experience with outdoor stages, diversion, light shows, and an array of restaurants.
Vegas is the place to go to forget yourself and have fun partying. Why leave all the partying and fun to the kids?
The heart of Las Vegas is fabulous, loud, fancy, and a little bit of naughty thrown in there, too.
This is a place that older adults who know how to let their hair down can experience to their heart's content- excess food, music, partying, taking risks, and even enjoying the optimal luxury of the spa.
Go on, treat yourself!