The state of California is renowned for its beautiful coastline and beaches.
On your California journey of the Golden Coast, discover road trips, handcrafted wines, and some of the best beaches in the world — or so locals will tell you, but it's not just about its amazingly rugged coast!
Photo by David Mark from Pixabay
Where is the Golden Coast?
The Golden Coast, also known as the California Coastline and Coastal California, is made up of the coastal regions in the state.
This area encompasses the North Coast, San Francisco Bay Area (also Silicon Valley), Central Coast, and South Coast.
With an array of environments within the vast state of California, every type of traveler can discover something to enjoy along the Golden Coast.
Photo by rachellemunson33 from Pixabay
This area is also home to artisan communities like Laguna Beach and Carmel, and those impressive Redwood Forests of the North Coast.
Read on our simple tips to plan your California getaway to the Golden Coast.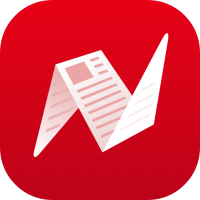 Quite different from the bright lights of Hollywood and La La Land, California's coastline offers visitors so much to see and do.
Experience a beautiful, rugged environment, full of quaint restaurants, natural surroundings, and places to relax or exercise as much as you want.
Plan Your California Getaway to the Golden Coast
If you're after fresh ocean air, incredible seafood, and a warm Californian welcome, pack your bags.
These tips to plan your California getaway to the Golden Coast will help make the rugged and varied coastline your next port of call.
The most iconic of American road trips is this -- California's Pacific Coast Highway. Road trippers recommend driving Highway 1 from the north to the south for uninterrupted views and photo opportunities.
With some much to see and do, it's crucial to arrive armed with a list.
What activities do you want to include? Where you want to eat? And how you're going to fit everything in?
Grab your travel notebook and a pen and start writing a list of places to pin on your map of California.
The following tips will offer some simple ideas, inspiration, and advice for those who are heading to the Golden Coast for adventure and escape this year.
Head North And Keep Going!
One of the most iconic attractions on your California getaway to the Golden Coast is the Golden Gate Bridge in San Francisco.
It's worth thinking about what you want to see when it comes to the landscape and environment found on the California coast.
Hidden gems and beautiful rugged terrain can often be discovered the further north you head.
Perhaps you could start at the top and work your way down.
Look into hotels in Eureka, California to discover what the area has to offer and the place you want to explore on your route down the coastline.
For a village vibe, head to Cambria and enjoy a coastal location with fresh pine forests and a rocky, craggy coastline.
The area is full of creatives, so you might want to take your paints, a sketchbook, or start writing.
You'll easily find plenty of quiet spots to sit, unwind, and clear your head, not to mention, getting some creative inspiration.
Photo by bianca-stock-photos from Pixabay
Sip-Sip-Hooray! The Wineries of the Golden Coast
A California road trip wouldn't be complete without the coastal views of the oceans from Highway 101 and scheduled stops at (arguably) some of the United States' most impressive vineyards in California.
Discover California wines of the North Coast, South Coast, and wherever your Golden Coast adventure takes you.
Our writers at News Break suggest the following wineries to add to your Golden Coast itineraries:
Where To Eat And Drink California Getaway to the Golden Coast?
Looking for a tasty diversion and places to eat?
Many of California's coastal destinations offer locals, visitors, and travelers alike plenty of choices when it comes to restaurants, bars, and cafes.
Discover where to get some great seafood as the coast has some rich pickings, and it'll always be fresh.
Searching for a fine dining restaurant in San Francisco?
Most visitors to San Francisco stop at Fisherman's Wharf, located on the northern waterfront and one of the city's busiest tourist areas. At every corner, foodies will rejoice at the seemingly endless crab and clam chowder in sourdough bread bowls.
Or perhaps an incredible cup of coffee from a cafe in Santa Barbara?
It's worth doing a little research in advance to help decide where to eat and drink on the Golden Coast.
TIP: Make reservations in advance for your evening meals, especially at the popular and highly recommended restaurants.