Start your engines, my friends, and hit the highways and byways with these great road trip tips for families, couples, or even traveling solo.
While large numbers of people still aren't comfortable with air travel due to the pandemic, instead preferring the old-fashioned road trip new life.
So get ready, travelers, for a new adventure in the new era and use these road trip tips to keep you safe.
Photo by PatternPictures from Pixabay
Great American Road Trip Tips
The pandemic turned life as we know it upside down in 2020, even while at first, we held out hope it would pass fairly soon.
Yet it's become clear this virus is still playing havoc with our life in 2021.
After months and months of living in isolation, many people are suffering from quarantine fatigue and need a break.
Others desperately want to spend the holidays doing something other than looking at their four walls.
We may all be ready to get out of dodge (or wherever you may live…), but not quite ready to risk getting on a plane.
With international travel taking a back seat, travelers are instead taking a front seat in a car or an RV and hitting the road with their family, significant other, or solo.
I've always been a fan of road trips, way back when I was a newly licensed driver.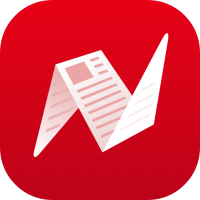 My parents sent me off with my younger siblings to summer camp, a three-hour road trip, from our Iowa farm. Wide-open spaces, even with the noise of my younger siblings, were invigorating and exciting.
I discovered a big ol' world out there even though it was mostly small towns and farmland — and my annoying siblings were along for the ride.
Photo by Egor Shitikov from Pixabay
Road Trips are Changing How Americans Travel
In September 2020, Chevrolet worked with Harris Poll to survey 1,00 Americans and their road trip experiences over the past six months. According to the Chevrolet survey:
"A majority of Americans said their vehicles became a much-needed escape from home, with many exploring outdoor destinations like beaches and hiking trails. Nearly three-quarters of those surveyed said they value road trips more than they did before the pandemic, and 80 percent of road trippers said going on a road trip has been 'one of their happiest moments' since March."
This survey also reported that American road trippers:
Visited a national park for the first time (20%)
Camping for the first time (more than 1 in 10)
Road tripped to places they've never visited before
And so many of these turning into a family road trip adventure.
Now, are you ready for road trips during a pandemic!? We are too and with these great road trip tips, you'll be prepared to meet the challenges of the new era safely.
Photo by Free-Photos from Pixabay
Plan Your Route
While road trips can be safe, what's not safe is flying by the seat of your pants in a pandemic situation. Now is the time to be proactive and pre-plan.
With states, counties, and towns moving back and forth into and out of shutdown mode, gas, food, rest stops, and accommodations might be limited.
Set a route and do research ahead of time so you know what's open and what are your options.
Check the local and state tourism and government sites to verify their COVID status.
Know Your Weather Forecast
Weather impacts any mode of travel, especially road trips. Fall and winter travel conditions influence your road trip more than a summer road trip.
If traveling through the mountains, areas prone to heavy snow, or fluctuating temperatures, warrant extra precautions. Keep in mind, spring snow storms can be just as brutal as winter.
Avoid night driving during potentially inclement or extreme weather seasons.
Download a good weather app, and have a plan in the event you encounter bad weather.
Consider scouting out an alternate route or a place where you can hunker down for a night or two.
Give Your Car a Health Check
Before hitting the road especially on long road trips, be sure your car has a clean bill of health.
The consequences of a breakdown can be greater in winter, especially when a pandemic is going on.
Test your battery and ensure it's got a good charge.
Inspect your tires, lights, and brakes.
Check your car's fluid levels.
Pack a spare tire, jack, and tools.
Make sure windshield wipers are in good shape.
Knowing your car is in tip-top shape will give you peace of mind.
While checking your car, give your insurance policy a look as well to ensure you're adequately covered.
Assemble a COVID-19 Road Trip Travel Kit
Packing for a road trip in our new era is a bit different than in years past. With the coronavirus still active, strong precautions are required when traveling. Pack a sealable plastic bin with necessary supplies:
Multiple face masks and/or face coverings.
Disinfecting wipes with at least 70% alcohol.
Hand sanitizer in small and large bottles.
Disposable rubber, latex, or nitrile gloves.
Paper towels and napkins.
Small, sealable plastic bags.
Hand soap and laundry detergent.
Rubbing alcohol (hint: Put some in a small plastic spray bottle — you can get one of these in travel-size toiletry kits).
Trash bags
When assembling your COVID-19 kit, be aware hundreds of hand sanitizers have been recalled, as their toxins may be absorbed through the skin.
The FDA's "do not use" list has them all documented. Check to make sure the sanitizers you're using are safe and effective.
Yet road trippers should not forget about including a first aid kit for emergencies as well.
Pack Essentials
Packing essentials reduces the need for going into stores for food and supplies while on the road.
Different areas have different safety measures in place (e.g., masks may not be required, or social distancing or capacity limits may not be in place).
Reduce your exposure by bringing most of what you need.
Stock your car with essentials such as water, nonperishable food staples, snacks, over-the-counter medications, toilet paper, and other toiletries your family needs.
Give the Kids Responsibilities Too
If traveling with older kids or teens, give them responsibilities, too.
Not only will it take some of the stress of packing and cleaning off you, but it'll teach them how to be safe and take care of themselves and their loved ones.
Many children are hyper-vigilant with hygiene rules.
Allow them to help ensure surfaces are wiped down, sanitizer is packed for day trips, or they can help give the car a good disinfection every day.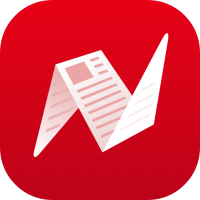 Get Organized at Home
Over the past year, you've probably gotten very cozy in your home, and you might experience a little anxiety before taking a trip.
For peace of mind when on the road, inspect your heating system before you go.
Check your plumbing for leaks, and consider investing in a home warranty. This way, if a major breakage occurs while you're gone, you're covered.
After you've gone over your American road trip tips list and checked it twice, we encourage you to pack your family in the car and hit the road.
While 2020 has been a strange year, whatever experiences happen with your family are certain to be memorable — not to mention the fact that you'll likely come away with some great mask photos.