If you are planning your future vacations, or simply fantasizing about your next getaway, one place to add to your travel list is San Francisco, California.
This is one of the most vibrant cities in America, providing something for everyone.
Read on for reasons why you should visit San Francisco — at least once in a lifetime.
Photo by Free-Photos from Pixabay
Since its 1776 founding, San Francisco has allured visitors with its beauty — and millions of tourists have left their heart in the City by the Bay.
Even though often shrouded in fog, that alone can't disguise its captivating architectural wonders, quirky residents, and enough attractions to keep anyone entertained for days, if not weeks.
And perhaps the most iconic architectural wonder is the Golden Gate Bridge. This suspension bridge spans the Golden Gate, a one-mile-wide strait linking San Francisco Bay to the Pacific Ocean.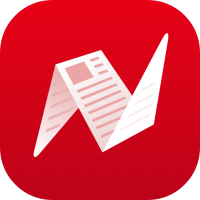 Need more convincing to visit the City by the Bay?
How about these 6 reasons why you should visit San Francisco for your next family vacation?
Photo by Adam Derewecki from Pixabay
1. World-Class Museums
There are plenty of amazing and insightful museums across America, but you will struggle to find a better selection than the one that is on offer in San Francisco.
This includes the likes of the California Academy of Sciences, The Exploratorium, and the Asian Art Museum, to name only a few.
Bring your camera to capture the iconic Palace of Fine Arts, one of the most photographed sites in San Francisco., featured in numerous film and TV productions.
For more must-see museums, here's an alphabetical listing, courtesy of San Francisco tourism.
Photo by Orna Wachman from Pixabay
2. Diverse culture
If you are looking for somewhere to provide you with a great cultural experience, you won't be disappointed.
San Francisco offers a diverse culture and unique blend of people. Although heavily influenced by its large Hispanic community, the city's China Town is one of the largest and so worth a visit.
The city is home to internationally recognized ballet, opera, and symphony companies. There are also numerous playwrights who have transcribed their masterpieces in the city.
No matter where you are from, San Francisco has the amazing ability to make you feel at home.
Photo by blizniak from Pixabay
3. Alcatraz Island
Movie buffs may remember viewing some of the more famous movies featuring Alcatraz Island.
I remember clearly as a teen watching Escape from Alcatraz, featuring Clint Eastwood. And then later, The Rock with Sean Connery, Nicolas Cage, and Ed Harris.
Both inspired me to visit Alcatraz Island, a trip I won't forget. I clearly recall the dampness of the island, the small cells, and generally fascinating spookiness, as well as the foggy ferry ride to the island.
This small island's history spans decades, including a fort and military prison.
In 1934, Alcatraz became a maximum-security federal penitentiary. In its 29 years, it housed some of the most notorious criminals including Al Capone, George "Machine Gun" Kelly, and Alvin "Creepy" Kapis. The latter prisoner spent the most time in Alcatraz prison of any other inmate. The prison closed in 1963.
In November of 1969, Alcatraz became a force for freedom, when the Indians of All Tribes occupied it for 19 months in the name of Native American Civil Rights.
Now travelers can take a fascinating historical tour of the island, part of the National Park Service. To get there, take a ferry near Bay Street at The Embarcadero, southeast of Fisherman's Wharf.
While its abandoned prison history is interesting, so too are its beautiful gardens and a thriving ecosystem.
Photo by Bettina Nørgaard from Pixabay
4. Heaven for Foodies
Do you consider yourself a bit of a foodie? If so, book a flight today!
Dive into more than 4,500 restaurants in San Francisco. The culinary scene is as diverse as the city and the people in it.
Most visitors to San Francisco stop at Fisherman's Wharf, located on the northern waterfront.
It is one of the city's busiest tourist areas, and really a one-stop-shop for foodies. At every turn, besides restaurants, stop at stalls selling crab and clam chowder in sourdough bread bowls.
And of course, Fisherman's Wharf offers those amazing views of the bay, Golden Gate Bridge, and Alcatraz.
For more foodie inspiration, check out our friends at San Francisco Travel and their 13 San Francisco Restaurants You Need to Eat at in 2017.
5. Amazing Views
We cannot talk about San Francisco without mentioning its breath-taking views. The scenic beauty of the city is something you simply must take advantage of while visiting.
There is not only the city skyline to marvel over, but you can see the waves crashing on the rocks on Ocean Beach, as well as all of the astounding nature around the city.
Photo by Amogh Manjunath on Unsplash
6. Ride the Cable Car
One of the most iconic attractions in San Francisco is its historic cable cars, a fun way to get around and enjoy some of the best sites in the city.
Tourists often opt to ride the cable cars as they offer stops at some of the most popular areas of the city. Areas served are Chinatown, Embarcadero, Financial District, Fisherman's Wharf, Nob Hill, North Beach, Russian Hill, and Union Square.
For the best views, choose a seat on the Bay side.
If after riding the cable cars you'd like to learn more about its history, visit the Cable Car Museum.
Now, are you inspired to visit San Francisco? As you can see, there is a lot to love about San Francisco.
Although there is a lot to do in terms of amenities and attractions, it is an area that is geographically small. This means you will have more than enough time to enjoy everything you want to.
If you haven't yet visited this incredible American city, make sure you add it to your travel bucket list.
From the inspiring museums to the amazing food options, there is something for everyone. Get ready to be spoiled in San Francisco.