Fort Lauderdale is one of Florida's best vacation destinations. If planning to visit the Sunshine State anytime soon, this is probably one of the greatest contenders.
Before spending time in the "Venice of America," you'll need to know how to make the most of your stay.
Follow this simple Fort Lauderdale ultimate vacation checklist, and get ready for the best Florida vacation.
Photo by Andrew Becks from Pixabay
Located on Florida's southeastern coast, Fort Lauderdale is known for its amazing beaches and maze of boating canals.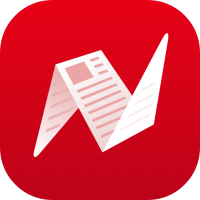 Running along oceanside highway A1A is its equally amazing promenade, lined with upscale outdoor restaurants, bars, boutiques and luxury hotels.
But where to go, where to start, and what to do on your Fort Lauderdale vacation?
Read our ultimate Florida holiday checklist with these 10 things to see and do in Fort Lauderdale.
1. Pack for the Sun.
The sun is likely to shine in Fort Lauderdale no matter what time of the year you plan to visit. This means that you must pack the necessary precautions including sunblock and packing summer clothes is essential.
With 23 miles of golden beaches waiting and more than days of sunshine, take advantage of as much beach time as possible by keeping your skin protected.
Photo by David Mark from Pixabay
2. Where to stay in Fort Lauderdale?
Accommodations are important to the perfect vacation.
Depending on your budget, Fort Lauderdale welcomes all travelers with an array of accommodations, from standard to luxury hotels, from vacation homes to superior lodging to high-rise condos.
3. How to get from the Fort Lauderdale airport to your accommodations?
Flying to Fort Lauderdale Hollywood FLL Airport is the best way to get to this beautiful city in the Sunshine State. Once landing, take time to explore what Fort Lauderdale has to offer.
If you have more time, consider these 8-day trips from Fort Lauderdale.
4. Take a Cruise.
Given the city's nickname, Venice of Florida, it's unsurprising to learn that there are various river cruises on offer.
There is no better way to explore this incredible city and the many waterways that give it its unique vibe and atmosphere.
Photo by Rolando Otero from Pixabay
5. Spend time at the Beach.
Did we mention 23 miles of beaches? Yes! Fort Lauderdale Beach, Las Olas, and Hollywood Beach are all fantastic places to top up your tan.
Or you could play beach sports, water sports, or experience using a Segway.
Either way, a day of sun, sea, and sand is always a winner.
6. Enjoy Fort Lauderdale excursions.
You could easily spend your entire holiday in Fort Lauderdale with immense joy.
Still, with Miami and the Everglades on your doorstep, it would be a huge shame to miss out on those opportunities.
7. Sample the Seafood
The city has many great restaurants across various cuisines. And let's talk about the fresh seafood!
Incredible.
It's possible to build a day tour around the concept of trying all the different places. Or you can just choose one that tickles your fancy.
8. Visit the Fort Lauderdale Antique Car Museum
Fort Lauderdale antique car museum is a delightful venue filled with history and stunning motors.
Even if you're not really into cars, a few hours browsing this collection of antique cars will be far more enjoyable than most traditional museums.
9. Pack your camera.
There are many wonderful sights and horizons to see during your stay.
Taking a camera and learning how to take great photographs is something that will ensure those memories last a lifetime.
Who knows? Those photographs can even turn into holiday souvenirs or Christmas cards.
10. Choose Your Travel Companions
Ok, so this one isn't limited to Florida. Still, the importance of traveling with the best companions.
Everyone has their own personality and own personal agenda. Carefully, consider all of these options before extending an invitation.
Take your multigenerational family, take the grandkids, or invite your friends — but pack your bags and enjoy your Fort Lauderdale vacation.