New York City is one of those destinations that seems to naturally land on everyone's travel bucket list.
But yet it's big, dirty, noisy –and at the same time irresistible.
Read on for my 8 irresistible reasons to visit New York City.
Photo by Free-Photos from Pixabay
New York City has to be one of the most popular places to visit in the whole world.
It is the home of Times Square, Friends, the Marvel Universe, and much more.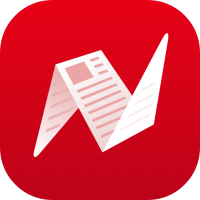 New York is a bucket list place that so many travelers want to visit during their lifetimes.
Be inspired with these 8 irresistible reasons to visit New York City and book a ticket to jet off to the Big Apple.
Photo by Free-Photos from Pixabay
1. Grand Central Station
As far as tourist attractions go, New York has some of the biggest ones in the world.
Grand Central Station is a place featured in countless movies and TV shows. When visiting New York City, stand here yourself this year and experience the grandeur for yourself.
It is a wonderful place to visit and it will give you a once-in-a-lifetime chance to feel like you are on the big screen yourself.
2. Broadway Shows
If you really need a reason to come and visit New York this year, just stop and think about the amazing Broadway shows you can see.
If you are a huge fan of Mamma Mia, Les Miserables, or The Lion King, book your Broadway show tickets right away, and as far in advance as possible.
Or take your chances and grab last-minute tickets.
Either way, you'll enjoy an amazing show during your stay.
There's nothing quite like taking in the lights of Broadway and the shows, a truly awesome experience for anyone who decides to do it.
3. 9/11 Memorial
If you were born before 2001, you remember exactly where you were when the news announced that the Twin Towers had fallen.
It is one of those defining moments in recent history with a huge impact on the world.
If you want to do something inspiring this year, go and visit the National September 11 Memorial & Museum, commemorating the September 11, 2001 attacks and the 1993 World Trade Center bombing tragedies.
Experience a truly heartfelt moment as you witness the tributes laid out.
Photo by David Mark from Pixabay
4. Skyscrapers
If one of the things that you love about the city is the tall skyscrapers and buildings, then New York is one of the best places for you to visit.
New York has a staggering number of skyscrapers which you can climb to the top of to see the whole world below you.
The most famous of which has to be the Empire State Building which for a long time was the tallest building in the world.
When seeing this you will be able to look down on the world and see the whole city buzzing and thriving.
Photo by iris Vallejo from Pixabay
5. The Statue of Liberty
Of course, we couldn't add reasons to visit New York without this giant lady showing up!
The Statue of Liberty is one of the most amazing features of New York and she stands towering above the landscape like a goddess guarding the city.
Take a boat to LibertyIisland and climb up o see the world as she does.
And eventually, perhaps you should plan to visit France and see her European sister too.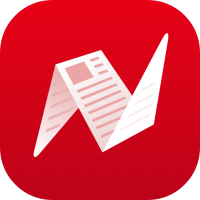 6. New York City Hotels
If being pampered during your holiday is exactly what you need this year, New York City has some of the most stunning and grand hotels you ever did see.
You'll be treated like royalty in your hotel and you'll have access to lots of things such as a spa and a gym for everyone to enjoy.
Have some fun relaxing the right way and feel like a king or queen for the week when booking a room at any one of these New York City hotels.
Photo by Free-Photos from Pixabay
7. Central Park
Who doesn't want to be able to walk around Central Park when they visit New York?
Central Park has to be one of the most iconic places in the city and ta easy to see why so many people visit this park every single day.
You'll be able to walk around this vast space, enjoy a swim and a boat ride and really have an amazing time.
8. Friends & Central Perk
For massive fans of the hit TV series back in the '90s, you already know that Friends was filmed in New York.
Join one of these Friends Experience tours to see some of the key locations from the show. Visit Monica's apartment, Central Perk, and a whole host of other amazing places.
It'll fill the fangirl void in you, and it will be an amazing thing to come home and tell your friends!
What are your favorite things to do in New York City? Share with us in the comments below.