When you mention Las Vegas, some folks might assume you're talking about gambling at the casinos.
Sure, there are plenty of world-famous casinos where you can potentially win some money.
And foodies love Las Vegas with its celebrity chefs and amazing restaurants.
While many are attracted to the city's casinos and restaurants, Las Vegas is so much more than that.
Get ready for your next Sin adventure with these crazy and fun things to do in Las Vegas.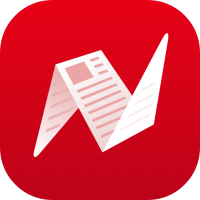 Sin City. City of Lights. Entertainment Capital of the World.
Las Vegas is known by many nicknames, but perhaps the most attributed caption is "What happens in Vegas, stays in Vegas…"
Its neon lights, entertainment headliners, and of course, legal gambling, Vegas is the place to be. But where to start your adventure?
You might not realize it, but there are many weird and wonderful things you can do with your time in Nevada's most popular city!
If you're planning a trip to "Sin City" soon, check out these crazy but fun and crazy things to do in Las Vegas.
Image by tookapic from Pixabay
Bungee Jumping from the Stratosphere Tower
If you ever wanted to experience something that is both fun and terrifying simultaneously, you need to add the Strat's Sky Jump to your bucket list!
It's one of those experiences that you'll remember for the rest of your life, and isn't something you are likely to do regularly!
The Sky Jump is their heart-pounding-screaming version of bungee jumping, an open-air leap from 829 feet off the Stratosphere Tower.
This tower is also known as the tallest freestanding tower in the United States and even holds a Guinness World Record as the highest commercial decelerator descent facility.
If bungee jumping is just too much, consider these thrills at The Strat, guaranteed to get your heart pounding:
"Shoot straight up 160 feet in the air at 45 mph on Big Shot, spin at 3 Gs while dangling from the SkyPod on Insanity and take a roller coaster ride like no other that teeter-totters you over the edge of the SkyPod from 866 feet high on X-Scream."
The Big Apple Coaster at New York New York
One of my favorite fun things to do in Las Vegas is to ride The Big Apple Coaster at New York New York on The Strip.
According to MGM Resorts:
"Get your thrills going over 67mph on the world's first coaster to feature a 180-degree "heartline" twist and dive maneuver and 203ft drop, providing more than 1.4 million riders with heart-stopping action and excitement each year."
When visiting Vegas, my teen daughters and I always made sure to ride this at least once – and we screamed and laughed the entire time.
So much fun – and it is definitely worth it.
If you can manage to open your eyes during the exhilarating ride, the view of The Strip is pretty awesome too
Photo by Filip Filipović from Pixabay
Bird's Eye View of Las Vegas in a Helicopter
Do you enjoy taking your Vegas to the skies?
If the answer is yes, you need to take a tour of Las Vegas from the air (including a helicopter tour at night!) — or take a longer ride and visit the Grand Canyon by airplane or bus, or helicopter.
Several helicopter tour companies operate in the city and offer you the chance to see Las Vegas in a chartered chopper.
Narrated tours and plenty of photograph opportunities create the ideal helicopter tour.
Photo by David Mark from Pixabay
Dance the Night Away at the Encore Beach Club
Whether you're a party-goer or not, spending the evening in one of Las Vegas's most exclusive nightclubs should be on your list.
It's a great way to relax, have fun, and be in the company of like-minded people.
And Vegas is THE place to show off your dance moves, be seen, and meet people with literally dozens of nightclubs scattered throughout The Strip and Downtown.
From pool-party themed dance clubs to the nightlife, take your pick and dance the night away in Vegas.
Get Upfront and Personal with Sharks
Let's face it: many people that come close to a shark don't usually get the chance to leave such a chance encounter with all their limbs intact!
But, the good news is you can get upfront and personal with a plethora of sharks from the safe confines of the Shark Reef Aquarium in Mandalay Bay!
There are 100+ sharks and thousands of other marine animals there that you can observe from a safe distance.
Plus, there's even an underwater transparent tunnel you can walk through where you can see the sharks and marine animals swimming around.
Get Married
🎶🎶🎶🎶 "Going to the chapel, and we're going to get married..." 🎶🎶🎶🎶
Okay, getting married might be a bit of a push, especially if getting married to somebody you do not know and only met that very night.
But, paying a visit to any of Las Vegas's famous wedding chapels, such as the Little Church of the West, is something that you should do during a visit to Sin City.
Just so you can say you did it!
If you have been with your life partner for a long time but have not made things "official" yet, why not do so in Las Vegas?
It is a city famous for being a wedding hotspot and it's certainly a memorable way to tie the knot.
Did you know there are almost five-dozen wedding chapels in Las Vegas?
Choose from a variety of settings for couples to get married.
In a hurry? Consider drive-through chapels for the time-conscious couples!
Las Vegas is a place that people of all ages and of all backgrounds from all over the world flock to every year in and year out.
Truly, it is a mecca for people not only wanting to have fun but to immerse themselves in one of the modern day's most sought after and popular destinations.
And, when in Vegas, there are few things that everyone must do.
And what better excuse is there in life to do something than doing it just so you can say that you did it?