Husband and wife Kevin and Melissa Walter founded Love City Brewing on the idea of being simple, inclusive and approachable while maintaining Philadelphia's former brewery traditions to connect and build relationships with their local neighbors.
Love City's Mission
According to co-founder Melissa Walter, the past culture of beer does not have a diverse history. In order to be all-inclusive, they incorporated a ramp entryway and gender-neutral restrooms.
The pair has also committed to fostering a diverse environment in the long term by signing the Crafted for All mission. This was developed by Dr. J. Nikol Jackson-Beckham, an author, speaker and advocate for craft beverages who called on all distilleries to be equal and diverse.
"This completely aligns with our values at Love City Brewing. We took this opportunity seriously, and spent time developing a plan that makes sense for our company. We're proud to say that we're doing this work everyday, in big ways and little ones," said Walter.
Before the prohibition era, there were over 700 breweries across Philadelphia. Love City Brewing is situated nearby one, Esslingers. At that time, each brewery connected with the locals in their neighborhoods, which is the same mission that Love City Brewing strives to operate on.
What's On Tap
Love City Brewing has a variety of beer, wine, cider and cocktails available. "We brew a wide variety of beer styles so that everyone can find something they enjoy at Love City. Beers that seem simple such as Pilsners and Lagers are difficult to make, [but] we pride ourselves in being able to make those styles well - and we love making our hazy IPA too," said Walter.
Love City Brewing hosts happy hour Monday through Friday from 4 p.m. to 6 p.m., and all draft beers are available at a discount price for $4. Small plates are available to order at the bar; Love City Brewing also hosts local food trucks.
"We love supporting our local food trucks! New chefs, or those from disadvantaged groups, often don't have the capital for a brick-and-mortar restaurant, so they start out in a truck. We love supporting these entrepreneurs and getting to eat a variety of food," said Walter.
Guests are also permitted to bring their own food or order delivery from an outside restaurant.
Private Events
Love City Brewing hosts exclusive events from wedding ceremonies and receptions to meetings with both indoor and outdoor seating available to accommodate between 10-150 guests. The following spaces are available: the tented beer garden, the brewery and the indoor taproom with a bar suitable for larger gatherings.
Visit Love City Brewing
Love City Brewing is located at 1023 Hamilton Street, Philadelphia, PA 19123. Parking is available on nearby streets; Spring Garden Street has meters. Guests can also use SEPTA to get to the brewery by getting off at the intersection of Broad and Spring Garden Street.
Leashed dogs are allowed to join guests but only in the outdoor settings. Water bowls are available upon request.
As per Philadelphia's COVID-19 precautions, proof of vaccination is needed for indoor seating. Proof of vaccination is not required for outdoor seating in the beer garden or along the sidewalk.
Beer lovers can follow Love City Brewing on Facebook and Instagram for information on their latest brews. Visit their website for more information on booking events and to view their food truck schedule.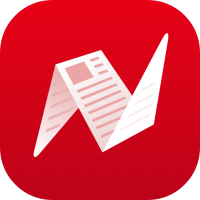 This is original content from NewsBreak's Creator Program. Join today to publish and share your own content.