Philadelphia is one of 16 cities under consideration to host the FIFA World Cup, the most well-known soccer match played around the globe, in Summer 2026 at Lincoln Financial Field.
The World Cup takes place every four years with 48 national teams. In total, 10 qualifying cities will host the games over a period of 30 days. A decision is expected towards the end of 2021.
The "pitch" is ongoing throughout the autumn season until October 31, and is being held at the Independence Visitors Center; guests of all ages can visit and participate for free.
The activities are commemorating the city's soccer history, winnings and recollections with an on-site exposition. Guests can also participate in soccer matches and activities in addition to signing petitions. Soccer fans can also chip in their own photos, newspaper clippings and kits to the Fan Collective, a supporting asset in Philadelphia's bid.
Philadelphia is a strong candidate to host the World Cup because of the city's recognition for hosting several previous soccer matches at Lincoln Financial Field such as the CONCACAF Gold Cup, Copa America Centenario, FIFA Women's and Men's World Cups, USWNT Victory Tour, USMNT, USWNT and International Friendlies. Not only that, the stadium is known as the nation's most prominent and sustainably built sports arena for being certified as a Leader in Energy and Environmental Design and running solely on clean energy.
Other events Philadelphia has hosted that have been recognized both nationally and internationally include the NFL Draft, the Democratic National Convention, Pope Francis' 2015 visit and Live Aid concerts.
It is anticipated that each host city will draw in approximately 450,000 spectators over a two-week duration with five to six matches, resulting in a revenue of as much as $190 million. Philadelphia is also the nation's fourth largest media market spanning 150 miles surrounded by 40 million people. Additionally, the World Cup is expecting as many as 3.5 billion people to tune in across the globe.
"We believe that Philadelphia is perfectly suited to host matches and that we meet all the criteria that FIFA and U.S. Soccer want in a host city. But the one element we want to elevate is the passion of this community for soccer," said Philadelphia Soccer 2026 Chairman David L. Cohen.
While the official dates of the World Cup are yet to be determined, it is expected to take place between the end of June into mid-July. At the same time, America will be commemorating its 250th anniversary of independence and the signing of the Declaration of Independence that took place in Philadelphia over the Fourth of July weekend.
The leadership team representing Philadelphia's campaign includes U.S. soccer star and 3-time Olympic Gold Medalist Heather Mitts, in addition to Julie and Zach Ertz, Carli Lloyd, Alejandro Bedoya, Zack Steffen, Pennsylvania Governor Tom Wolf and Philadelphia Mayor Jim Kenney.
To add your name to the bid, visit their website. Follow Philadelphia Soccer 2026 on Facebook, Instagram and Twitter.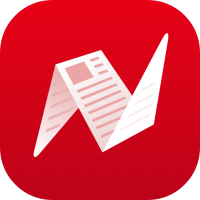 This is original content from NewsBreak's Creator Program. Join today to publish and share your own content.