About Marsh Creek State Park
Marsh Creek State Park, located in Downingtown, PA, has 1 million visitors annually with 2,000 acres of land and a 535-acre lake with activities ranging from hiking, swimming, boating, mountain biking and horseback riding.
Hiking
There are 19.5 miles of trails available for hiking passing through forests, fields and wetlands.
Picnicking
Marsh Creek has numerous picnic areas with over 150 tables. Restrooms and charcoal grills are also available for guests to use.
Swimming
At Marsh Creek, an ADA accessible guarded pool is open from Memorial Day weekend to Labor Day weekend unless noted otherwise. Guests will be charged a fee for pool use. A snack bar and bathhouse are also available. Guests can rent the picnic pavilion at the pool and sign up for swimming lessons. For more information, contact the pool complex at 610-458-8535.
Wildlife Watching
Marsh Creek is a popular destination for bird watching. During the spring and fall seasons, ducks and geese are often present. View a list of all the birds tracked at Marsh Creek here.
Boating
Visitors can bring their own boats with electric motors and sailboats to launch at Marsh Creek Lake. The 535-acre lake is accessible via two boat launches, and nearly 250 seasonal boat slips are available to rent.
Marsh Creek also offers rentals for the following: rowboats, canoes, kayaks, paddle boards and sailboats. Lake tours are held during the summer season. Depending on weather conditions, tours may also be offered during the spring and fall seasons on weekends.
Fishing
Guests are also welcome to fish on the lake. Previous catches have included tiger muskies, largemouth bass, channel catfish, black crappie and panfish.
Hunting
During hunting seasons, nearly 950 acres are available for guests to use for the following: hunting, trapping and dog training. The following species are frequently hunted: rabbits, squirrels, pheasants, waterfowls and deer. Hunting groundhogs is not permitted. Dogs may only be trained in hunting areas from Labor Day up to March 31 in allocated areas.
Mountain Biking
There are 13 miles of trails for mountain biking throughout Marsh Creek of numerous lengths.
Horseback Riding
Equestrians can bring their own horses and can ride on the park's 13 miles of trails in addition to swimming in Marsh Creek Lake. Parking for horse trailers is available on the west side of the park.
Hope Springs Farm, located in Marsh Creek State Park, provides riding lessons and boarding. Guests can reserve a spot for a trail ride through their website. Trail rides are offered on Saturday and Sunday afternoons from April through October.
Cross-Country Skiing
Visitors can ski cross-country on the red and blue trails and the accompanying fields.
Sledding
In the winter season, guests can sled in the picnic area on the East Launch side.
Ice Skating
In the winter season, guests can also ice skate on the lake. Be sure to check the thickness of the ice before skating for safety.
Programs/Events
Marsh Creek hosts several outdoor educational programs from April to November including bring your own kayak, history hike and table talks teaching guests about the land's history.
For school groups and boy and girl scouts, Marsh Creek offers a program teaching attendees about freshwater systems through hands-on activities and applied research opportunities.
Volunteering Opportunities
Marsh Creek offers volunteer work through The Department of Conservation and Natural Resources. When signing up, interested applicants can select specific areas they would like to focus on such as trailwork, programming, wildlife habitat and fire prevention and protection.
Visit their website for more information.
BlueBird Maintenance Program
Marsh Creek participates in a bird maintenance program to attract and provide homes to Eastern Bluebirds. The program is volunteer-run, and was established after these birds' habitats were destroyed in the 1950s due to farming and area construction.
Visit Marsh Creek
Marsh Creek State Park is located at 675 Park Road, Downingtown, PA 19335. The park is open every day of the year, sunrise to sunset. Day use areas close at dusk. The pool and other areas are open at specific seasons and hours. Contact the park office for facility seasons and hours at 610-458-5119.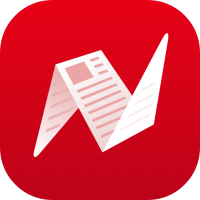 This is original content from NewsBreak's Creator Program. Join today to publish and share your own content.