This past April, for the first time, Insomnia Cookies, the cookie shop known for delivering warm cookies until 3 a.m., opened its first experimental speakeasy lab located in South Philadelphia.
Insomnia Cookies, originally founded in Philadelphia at the University of Pennsylvania in 2003 by Seth Berkowitz, is expanding its mark on the city. The store is located at the New East Passyunk Storefront in South Philadelphia, and provides guests an opportunity to make-to-order their own specialty cookies and sneak a peek at the behind-the-scenes baking.
"As we continue to seek strategic growth opportunities and new ways to connect with consumers during these challenging times, we are proud of our unique ability to give Insomniacs a new way to interact and immerse themselves in our unique cookie culture where the cookie magic all began," said Seth Berkowitz, Founder and CEO of Insomnia Cookies.
This location has a secret menu different from the cookie brand's traditional menu. There are two options for guests at the cookie lab to order their cookies by either going behind the bookcase in-store and having complete creative control over their cookie creations. Customers can select their choice of dough, up to three mix-ins and up to three toppings. The other option is for guests to step up to the window in the alley and scan the QR code on their phone to view and select from the cookie lab's menu.
The recipes available for purchase in either one pack, three pack or six pack are as follows: Blueberry Pancake Remix, Glazed Insomina-o, Cookies on Cookies, Galaxy, PB Pretzel, Snickerdoodl-est and Caramel Apple Pie. The recipes available for purchase in either a three pack or six pack are as follows: Fluffernutter, Cookies 'n' Cream, Caramel Pretzel Chunk, Cinnamon Bun, White Chocolate Mocha and Oreo Red Velvet Cheesecake.
The location also offers three different types of milkshakes including Cookie Butter Chunk, Cookies N Dream and Galaxy Milkshake. Other drinks including whole milk, 2% milk, almond milk and bottled water are also available for purchase.
In order to maintain maximum safety and health measures for both staff and customers during the COVID-19 pandemic, the cookie lab is offering contact free delivery and curbside pickup.
The Speakeasy Lab is located at 833 Wharton St, Philadelphia, PA 19147 and is open from 11 a.m. to 3 a.m. Monday through Friday, and is open from 6 a.m. to 3 a.m. Saturday and Sunday.
Follow Insomnia Cookies on Instagram, Facebook, Twitter and TikTok. To order pick-up or delivery online, visit their website.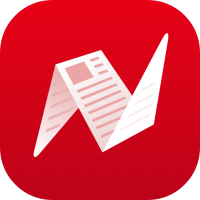 This is original content from NewsBreak's Creator Program. Join today to publish and share your own content.