About Mural Arts Philadelphia
For more than 35 years, Mural Arts Philadelphia, the country's largest communal art project, has brought together individuals with creative artwork through educational, justice and civic engagement programs for thousands of children and adults each year.
Throughout the year, Mural Arts Philadelphia provides expert-guided walking, bicycle and trolley tours for individuals to explore the city's murals, history and artists. Each year, over 4,000 people attend. Annually, more than 15,000 residents and tourists visit the outdoor art gallery.
Each year, Mural Arts Philadelphia works with over 25,000 people to produce between 60 to 100 artworks across the city. Yearly the organization hires about 250 artists for their mural projects, fueling the city's economic growth with roughly 2.1 million dollars paid out each year.
Mission & Overview
The organization's history originates from 1984 when the city was in a graffiti epidemic. Artist Jane Golden redirected the matter and began recruiting those responsible for the graffiti to begin making communal artwork. As a result, the widespread violations decreased and the new project began to demonstrate a sense of conversation, connections and economic regrowth in the city.
In 1996, the Philadelphia Anti-Graffiti Network was under new leadership, and subsequently Mural Arts Philadelphia was established as its own city organization. Shortly thereafter, Philadelphia Mural Arts Advocates was created to appeal for funds, turning Mural Arts into a both a public and private alliance.
Since its founding, Mural Arts Philadelphia has expanded its services to every neighborhood, making Philadelphia known for its flourishing communal mural art sites.
Programs
Mural Arts Philadelphia offers a variety of programs for the community: Art Education for Children, Restorative Justice for both current and previous imprisoned persons; Porch Light for individuals coping with mental illness, addiction and post-traumatic stress; Environmental Justice for people affected by climate hazards in marginalized neighborhoods, and the Mural Arts Institute that focuses on implementing social interaction with art.
Art Education
The Art Education Program services more than 2,000 children and young adults each year with during and after school art projects held at 30 sites across the city. The curriculum ranges from business to climate topics, combining pertinent subject matters through art.
Restorative Justice
This program, intended for crime ridden individuals, makes use of mural art to help these individuals break their cycles of offenses. The projects they focus on are completed throughout sections of the city most affected by violence, and serve to provide a sense of community to victims and decrease recidivism. Each participant acquires new knowledge and skills that help them land jobs in their communities while developing meaningful connections with their neighbors.
This program also works in collaboration with SCI Phoenix, Pennsylvania's largest prison located in Collegeville. Throughout the year, Mural Arts visits and holds a small paid mural art making class. Mural Arts also offers the program Guild that offers paid apprenticeships for individuals aged 18-24 that are on high-risk probation or are simply returning to life after being incarcerated.
Porch Light
The Porch Light Program works in partnership with the city's Department of Behavioral Health and Intellectual Disability Services to use art to promote individual and collective healing. This series hosts seminars, neighborhood meetings, health forums and community paint times, encouraging advancement to shed light on mental and behavioral health issues and topics.
Public Art and Civic Engagement
The organization's Public Art and Civic Engagement program focuses on community building through mural art with a focus on relationships, diversity and history. This series also focuses on implementing long-lasting mural art projects that will be around for future generations to experience and relive.
Environmental Justice
Mural Arts Philadelphia's Environmental Justice series focuses on implementing artwork that supports the city's climate actions by encouraging change through visual narratives.
Mural Arts Institute
The organizations' institute focuses on allocating art knowledge and furthering research on the importance of community engagement in the United States and around the world.
Visit Mural Arts Philadelphia
Mural Arts Philadelphia is located in the Spring Garden section of the city at the Lincoln Financial Mural Arts Center at the Thomas Eakins House at 1727-29 Mt Vernon St, Philadelphia, PA 19130.
To learn more, visit their website.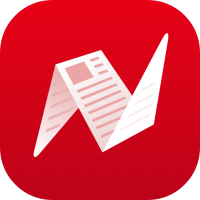 This is original content from NewsBreak's Creator Program. Join today to publish and share your own content.