About The Newlin Grist Mill
The Newlin Grist Mill located in Glen Mills, Delaware County, PA, has 160 acres of land with eight miles of trails and a working grist mill with historical and environmental learning opportunities held throughout the year.
The grist mill has been in operation since 1704 after the Newlin Family emigrated to the United States from Ireland in the winter of 1682-1683. The mill was used for grinding grains that were exported overseas. Up until 1941, the grist mill was commercially used by several other owners and was updated overtime to fit the productional needs.
Nicholas Newlin Foundation
In 1956, the Grist Mill was purchased by a ninth-generation descendant of the Newlin family. E. Mortimer and Elizabeth Newlin restored the mill and founded the Nicholas Newlin Foundation. Today the park still operates under the foundation and honors its mission of conserving the land and historic buildings to provide recreational and educational services to the public.
Tours & Demonstrations
Newlin Grist Mill offers guided tours of the working mill. During the tours, guests will be able to observe the preserved constructional changes that the mill went through over the years to produce goods. Due to COVID-19 precautions, the tours are being offered on a reduced schedule with a minimum of eight people per group. To reserve a tour, call the office at 610-459-2359. The cost is $6 per person. Children under 3 years old are admitted for free.
Trails
The park's 8.5 miles of trails pass through a range of habitats from grasslands to river bottom wetlands surpassing dams and a waterfall.
Each habitat supports numerous wildlife species such as deer, butterflies, turtles and fish.
Pond Fishing
Although currently unavailable right now, pond fishing is a popular activity at the park. Typically fishing season runs through early April until the end of October. When available, adults and children are welcome to fish on the weekend from 9am to 4pm. Registration is required and ends at 3:30 p.m. The cost is $5 per person with a cost of $4 per fish caught. Bait is available for $1 a slice. All trout must be kept. However, if fishers do not want to keep their trout, there is an option to donate it to an osprey or eagle. The Grist Mill partners with the Tri-State Bird Rescue based in Newark, Delaware, to feed rescued and injured birds. Annually, the rescue brings in 100 ospreys and bald eagles that solely eat trout.
Public Archaeology
The Grist Mill also offers archaeology demonstrations with resident archaeologist Keith Doms along with members from the Society for Pennsylvania Archaeology and the park's own local volunteers. Due to COVID-19 precautions, hands-on participation from spectators is not permitted; however, guests will still be able to observe and ask questions. Upcoming dates include September 18 and October 16, International Archaeology Day from 10am to 3pm. More information can be found here.
Bird Walks
Each month, Park Naturalist and Volunteer Coordinator Jessica Shahan conducts bird walks throughout the park, and teaches guests facts about year-round and seasonal birds as well how to identify distinguishing features for each respective species.
Upcoming dates and times for the 2021 Bird Walks are as follows: August 28th, 8am, September 25th, 8am, October 30th, 8am, November 27th, 9am, December 18th, 9am. More information can be found here.
Blacksmithing Classes
Blacksmithing classes held over four separate sessions are available for $240 per person. The hands-on sessions will focus on drawing, twisting and upsetting metals to create hooks, nails and scrollwork.
These workshops are appropriate for beginners. Each participant must be at least 18 years old. More information can be found here.
History at Work
In the Newlin Grist Mill's History at Work program series, guests will have an opportunity to learn about soap-making, blacksmithing and food preservation from the 18th century, all demonstrated by the park's staff, volunteers and outside craftspersons. Each demonstration is held on the last Saturday of each month from July-October lasting from 10 a.m. to 3 p.m. More information about upcoming sessions can be found here.
The Newlin Series
Newlin Grist Mill also offers regular seminars delving into 18th century history. Upcoming topics will include Women's Textile Work, Chefs & Slaves and Working Women. All presentations and lectures are being held over Zoom for the time being. Visit Newlin Grist Mill's website to sign up and for more information.
Special Events
The Newlin Grist Mill hosts a variety of special events and programs throughout the year. A few include the annual Archaeology Festival, Fall Harvest Festival and Tavern Night.
The Archaeology Festival is a hands-on event where guests can learn how to conduct excavations and clean artifacts along with special programs just for kids. Admission is free for this event.
Each fall, the park holds an annual Fall Harvest Festival with cooking demonstrations and activities for the whole family to enjoy. Demonstrations are held from 10 a.m.- 4 p.m. and the Food Festival is held from 11 a.m.-7 p.m. Admission is free and parking is $5 per car.
Although already sold out for this year, the Grist Mill also hosts an annual Tavern Night in which guests have the opportunity to experience a selection of 18th-century food and drinks. Guests can participate in various forms of entertainment including music, a live auction and games. The cost is $70 per person, and each attendee must be at least 21 years old. Be sure to check back on the Newlin Grist Mill's website for the 2022 Tavern Night date. Event information can be found here.
Gardens at Newlin Grist Mill
While visiting the Grist Mill, guests can stop by the gardens to see insects such as butterflies, moths, hummingbirds, bees, flies and beetles pollinating. Each plant originates from southeastern Pennsylvania.
The Grist Mill has been recognized as a Monarch Waystation and the park participates in the Monarch Watch's tagging program to examine and research these butterflies' migration habits.
Summer Discovery
Each summer, the Newlin Grist Mill offers summer camp activities for kids aged 4 to 12. Attendees take part in various activities such as hiking and scavenger hunts around the park as well as constructing a model out of recycled objects or baking 18th-century treats.
Field Trips
Local schools are welcome to bring students to the Newlin Grist Mill for educational field trips. Each trip can be customized to each group's needs with applied activities and workshops. Topics range from humanities to colonial America, Pennsylvania history, engineering, mechanics and natural science. For more information, visit their website here.
Volunteering
The Newlin Grist Mill relies on their vast group of volunteers from helping out with special projects to post-storm cleanup to clerical assistance to name a few areas.
Volunteers can either commit on a short-term or long-term basis with specific, individual projects or can work on a more consistent basis. More information can be found on their website here.
Visit the Newlin Grist Mill
The park at Newlin Grist Mill is open seven days a week. The grounds, including trails, are free and open to the public from 7 a.m. to 7 p.m. daily. Please note that these hours change seasonally with daylight hours – check back on their website for any changes.
Newlin Grist Mill is located at 219 S. Cheyney Road, Glen Mills, PA 19342. Free parking is available by the Visitor Center. The parking lot is locked from 7pm to 7am.
Stay up to Date
Follow Newlin Grist Mill on Facebook and Instagram for news, event information, daily wildlife snapshots and their latest blog series featuring fun facts about animals around the park.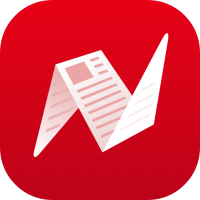 This is original content from NewsBreak's Creator Program. Join today to publish and share your own content.