About Tyler Arboretum
Tyler Arboretum, a non-profit organization located in Media, PA, has served its community as a public horticultural garden for nearly 80 years with roots in both local and regional history.
Tyler's history has spanned across many decades and eight generations of three families from 1681 to 1944. In 1946, two years after Tyler became a public garden, distinguished horticulturist Dr. John C. Wister became Tyler's first director. He planted magnolias, lilacs, cherry trees, crabapple trees and routed the 17 miles of hiking trails. Much of the original vegetation is still in place accompanied by azaleas, rhododendrons and flowering dogwoods.
Land Management
Each year, the arboretum brings in over 70,000 visitors, many of whom have described it as a hidden gem. Tyler spans over 650 acres and represents over 25 percent of privately owned land in Delaware County.
Tyler focuses on a minimally invasive and light-handed land management style to preserve the property in its natural form with the exception of invasive weeds being removed that can strangle and kill trees. If a tree falls down, it is left in its place unless it's blocking a trail. By leaving the tree, insects such as beetles, caterpillars and ants will benefit from it with having a new home and a place to store their food, promoting a longer life cycle.
Tyler Arboretum is accredited by the National Audubon Society as an Important Bird Area with an active Bluebird nest box program with over 50 boxes.
Tyler is in its 52nd year with the program, and they have more boxes than anyone else in Delaware County. A group of volunteers observe and sustain the boxes yearly to determine if the birds are hatching eggs, if there are nestlings, and if there are any predators around.
Sites
The arboretum has many attractions for guests to enjoy including meadows, tree houses, an edible garden, a fragrant garden and a butterfly house.
Tyler has several tree houses for guests to explore that are open from April to November. Local artists and architects are welcome to send in sketch plans and designs for new tree houses.
In the Edible Garden, visitors have the opportunity to learn about sustainable vegetable gardening and can visit the butterflies, caterpillars, chrysalis and other plants and insects that live inside. Each crop is harvested weekly and supplied to the Media Food Bank.
Tyler's Fragrant Garden has plants with scented leaves that are released through touch including pizza, licorice, lemonade and mint candy. The garden is maintained seasonally by a group of volunteers from the Philadelphia Chapter of the Herb Society of America.
Due to the unforeseen closures as a result of the coronavirus pandemic in March 2020, the vegetation inside and outside of Tyler's Butterfly Garden became overgrown after several months of closure. Other maintenance repairs were also needed on the building's structure.
Consequently, the Tyler staff made plans to renovate the garden. Previously, it was only open to visitors from July to Labor Day. The new plan involved having the garden open longer for guests to enjoy over a span of eight to nine months.
As part of the renovation, the plant selection needed to be reevaluated. Currently, there are nearly 70 pollinator plants in the Butterfly Garden. According to Nancy Heinbaugh, Volunteer Coordinator, they needed to see what the insects wanted and what types of plants they needed to thrive on. For example, daisies are ideal for butterflies to land on. Larger bees require bigger flowers to pollinate from such as zenias fit for their size.
The purpose of the Butterfly Garden is not only to have a designated place for butterflies, bees, wasps, ladybugs and praying mantises, but to educate the public about pollinator gardens.
"We do a lot of talking to visitors, a lot of them are interested in having a pollinator garden. They always ask great questions, and we learn a lot from them ourselves," said Heinbaugh.
Events & Programs
Tyler offers frequent programs and events suited for individuals, families and children. The arboretum also partners with nearby preschool and elementary students for field trips.
Previously, students had the opportunity to tour Tyler and learn how to harvest sap from maple trees. Since the coronavirus pandemic, the layout has changed for school groups. Currently, Tyler is not offering specific programs such as those aforementioned. However, groups are still able to book and are free to walk around and explore the property on their own for now.
For adults, Tyler offers interactive seminars on gardening, botanical arts, birds and insects. Each session lasts for 45 minutes for up to 35 people. More information can be found on Tyler's website here.
Tyler partners with the nearby campus of Penn State Brandywine for various programs. Students and faculty have previously set up informational tables about eliminating plastic waste and spotted lantern flies at Tyler to educate visitors and encourage community engagement.
"We view Penn State Brandywine as a great educational resource to supplement programs that we're doing," said Brian Prato, Director of Site Services.
Each year, over 60 weddings are held at Tyler serviced exclusively by Jeffrey A. Miller Catering. Couples can choose to have their ceremony, reception, or both held at Tyler with the following sites: the 19th-century stone bank barn, an outdoors magnolia garden and seasonal tenting over an adjacent terrace with a view of trees and open space, all able to fit up to 200 guests.
Get Involved
Each year, over 150 people volunteer with Tyler on a yearly basis from working with special events to gardening to offering clerical support. There is something for everyone. Tyler offers volunteering opportunities for individuals, families and corporate volunteers. More information about volunteering can be found on Tyler's website here.
Support
More information can be found here on Tyler's website about how you can become a member.
More information can be found here on Tyler's website about how you can help support their mission of natural land and horticulture through donations.
Visiting Tyler
Tyler Arboretum is located at 515 Painter Road, Media, PA 19063.
Tyler is open every day except Thanksgiving Day, Christmas Eve, and Christmas Day. Tyler is open on Federal holidays, including: Martin Luther King Day, Presidents' Day, Easter, Memorial Day, July 4th, and Labor Day.
Tyler's regular opening hours vary by season as follows:
March – October: Monday – Friday: 8am – 6pm, Saturday – Sunday: 8am – 8pm
November – February: Monday – Friday: 9am – 4pm, Saturday – Sunday: 9am – 5pm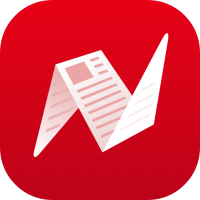 This is original content from NewsBreak's Creator Program. Join today to publish and share your own content.