About Philly Goat Project
Philly Goat Project is located at Awbury Farm in the East Germantown section of Northwest Philadelphia, PA, and is the first metropolitan-based U.S. organization that offers interactive programs with goats.
In 2018, Philly Goat Project was founded by Karen Krivit, a social worker, and Lily Sage, a funeral director and artist, to encourage people to relate to nature in an active and creative way. Since its conception, the organization has attracted more than 700,000 individuals from the Greater Philadelphia area with over 1,000 events to date.
Meet the Goats
There are currently 15 goats at the farm with all different names, personalities and backgrounds. Philly Goat Project partners with Amazing Acres, a dairy farm in Elverson, Chester County, PA. The goats are carefully selected to make certain they are healthy and well tempered.
When the goats are not participating in activities and events, they are busy eating unwanted weeds and brush around the farm and throughout the City of Philadelphia that other animals ignore. Local residents in the city can request to have the goats come to their property to maintain overgrown bushes and plants. More information can be found on their website here.
Visiting and Events
Visitors are always welcome to come see the goats from dusk to dawn year-round at no cost. To interact with the goats, guests must be attending an event with Philly Goat Project.
Philly Goat Project offers a variety of programs to connect with and spend time with the goats. Many events are free, which can be found on their calendar located on their website here.
Each month, an All Abilities RAMble session is offered for people with disabilities and their families to engage in all-inclusive therapy sessions with the goats. Reservations are needed.
Community goat walks are held frequently throughout the year weather permitting. Updates regarding cancellations are always announced on Philly Goat Project's Instagram page. All ages can participate in this event; those under 18 years of age must be with an adult. These walks range from 30 minutes to an hour with a walking distance of approximately one mile.
Another recurring event is the storybook walks. These can be done on the farm or off-site in the community at any location, such as libraries, parks and schools. Philly Goat Project picks picture books about goats, the environment and the community for participants to read while walking.
Philly Goat Project also offers corporate team events, private programs and walks, parties and even virtual Zoom sessions! For more information visit their website.
Learning Opportunities
Philly Goat Project offers internships for seventh grade students at three local middle schools in the area: Roosevelt Elementary School, Anna Blakiston Day School and Wissahickon Charter School. About 12 students participate yearly. Teachers also volunteer to be a part of the internship program and commit to attending once a week for six months.
The students work with the goats on basic tasks such as feeding and handling. They also complete construction jobs around the farm and work public events at the farm and in the city.
Philly Goat Project specifically works with seventh grade students because at this age they are at a crucial phase of their growth. The program is centered around organizational, leadership, teamwork and communication skills. After the internship is completed, students have the option to serve as mentors for the new group of incoming interns.
The internship program was introduced in 2020 during the coronavirus pandemic with a $7,000 grant from The Pennsylvania Department of Agriculture.
Educational Outreach Programing
Philly Goat Project also offers educational outreach programming. These events can take place at the farm, off-site or in a virtual format. The organization has previously worked with The Philadelphia School District, Widener Memorial School, PA School for the Deaf and Germantown Friends.
These programs focus on fostering social and emotional wellness and developing motor skills with special population professionals that are also trained to handle the goats.
Education and Wellness
Philly Goat Project has also visited several higher education institutions in the Philadelphia area including University of Pennsylvania, LaSalle University, Temple University, St. Joseph's University and Ursinus College.
Students have the opportunity to participate in meditation walks, yoga sessions or even cuddle with the goats while taking a break from classes.
Getting to the Farm
Philly Goat Project is located at 6336 Ardleigh Street, Philadelphia, PA 19138. Park on Ardleigh Street and proceed through the gate. Walk past the community gardens, education center, chickens, and high-tunnel greenhouses. The barn will be on your right.
Public transportation is also an option. By train, take the SEPTA Chestnut Hill East Line and exit at Washington Lane Station Stop. Then cross the street opposite the pond to the north side of Washington Lane and walk east about one block to enter the farm down the path. To get to Philly Goat Project by bus, exit at the XH bus stop on Washington Lane.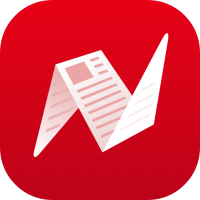 This is original content from NewsBreak's Creator Program. Join today to publish and share your own content.