Are you a food-enthusiast who loves shopping, looking for a greenery-filled city with loads of opportunities for outdoor activities? If so, then Downtown Greenville, SC, is the place for you!
Known as the greenest district in the US, it has more than a hundred restaurants, and that too, within a ten-block radius. Do you see now why we said it's the best place for you if you're a food enthusiast?
Downtown Greenville has a plethora of places to explore. That, coupled with the moderate climate, further enhances your vacation experience. Here, we have listed the nine best places to go in Downtown Greenville SC. So, tune in to scale up your vacation program!
Falls Park
First, Falls Park has to be the highlight of your trip. Located in the central part of the downtown district, Falls Park offers an abundance of scenic beauty.
Featuring a vast landscape of trees and gardens, Falls Park has pathways running along the Reedy River. It also displays various public artworks. However, the highlight remains the Rose Crystal Tower, a monolith of pink crystals.
You can also view waterfalls from the magical Liberty Bridge inside the park.
Greenville County Museum of Art
Displaying outstanding American Art collections, the Greenville County Museum of Art contains masterpieces from great artists like Jasper Johns.
It is also the home to collections of contemporary and abstract art along with the historic Southern Collection. If you're an art lover, this museum will surely leave you heart-eyed!
Up On The Roof
From pre-dinner cocktails on the patio to indoor dinner to coffee and liquor under the open night sky, Up On The Roof offers it all! It is a restaurant and cocktail bar with mesmerizing views from its outdoor terrace. Also, it has a delightful menu and drinks list.
Up On The Roof is a must-visit chill-out place for all food-lovers in Downtown Greenville SC.
Peace Center for Performing Arts
The Peace Performing Arts Center is an event venue, which hosts musicals and dramas.
The Symphony Orchestra of Greenville and Ballet Company also perform classical and contemporary works all year round in the Peace Center for Performing Arts. You can also enjoy and delicious indoor dinner in the center's glass-walled restaurant, Genevieve's Lounge.
The Comedy Zone
If you enjoy humor, be sure to check out The Comedy Zone for an entertaining and laughter-filled evening.
Here, the top stand-up comedians from all over the US host nightly shows. Plus, there are weekly open-mic shows for new comedians, which is something to freshen yourself up.
The themed menu at The Comedy Zone not only serves tasty food but also keeps the light-heartedness alive. Cocktails like The Punch Line and The Heckler will surely be fun to order!
Haywood Mall
The largest commercial center in SC, the Haywood Mall, is a haven for shopping lovers. Comprising renowned shopping outlets, boutiques, cafes, and restaurants, this two-story mall offers a lot.
There are even more retail outlets outside the mall, so you are always in for the win!
Bon Secours Wellness Arena
Are you passionate about sports or live concerts? If so, then The Bon Secours Wellness Arena will serve you well.
A massive indoor arena located on North Academy Street, the Bon Secours Wellness Arena, is where you can expect to see renowned stars like Paul McCartney in live concerts. It is also where the Greenville Swamp Rabbits ice hockey team plays.
If you are more inclined towards playing, the ice rink remains open for public skating from December to February.
Frankie's Fun Park
Enjoy a day of theme-park fun in Frankie's Fun Park located on Park Woodruff Drive in Downtown Greenville.
From laser tag, batting cage, crazy golf, to wild Discovery Ride, go-kart, and an arcade with 100+ games - this fun park is ideal for adventurous spirits. And if you get hungry, head over to the snack bars and buy yourself the mouth-watering fast food!
Larkin's On The River
Lastly, Larkin's On The River has a waterfront view and a great place to experience Southern hospitality. It is an award-winning restaurant, offering a delicious menu. If you decide to visit them, you must try their seafood and signature dry-aged steak and Parmesan Truffle Fries!
Follow me to see more articles like this.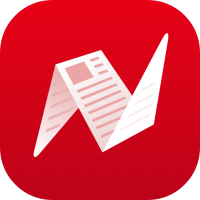 ...
This is original content from NewsBreak's Creator Program. Join today to publish and share your own content.