San Antonio is a park city boasting numerous cultural attractions. It is built along the river banks and has a network of walkways lined with retail outlets, restaurants, bars, and historical missions.
If you planned a trip to San Antonio, looking forward to exploring the city, but a rainy day stole that opportunity – we're here to help. There are many indoor places in this city of Texas to keep you entertained.
Do you not believe us? See it for yourself! Below is a list of seven fun indoor activities in San Antonio. So, read ahead and get going!
Visit the Natural Bridge Caverns
Did you know that this place was discovered in 1960 by a few graduate students? Ranked amongst the top must-visit caverns in the world, The Natural Bridge Caverns will leave you in awe.
The numerous stalagmites and stalactites accompany many natural wonders in the caverns. Two of them even resemble a chandelier and a watchtower! Plus, you can explore other features like the Grendel's Canyon and Pluto's Anteroom.
Whether you like to explore the indoors, or if a rainy day made you do that, these Caverns are a great place to start!
Go to The Witte Museum
Next, The Witte Museum is where you will experience the exquisite combination of culture, nature, and science. This museum ensures a fun-filled learning experience for all ages. (Even if it is not something you are enthusiastic about!)
It has galleries that exhibit the Texan heritage, Texan wildlife, early people of Pecos, and adventure through the human body. And these exhibits are not boring ones! Instead, they are high-tech and immersive to keep everyone entertained in The Witte Museum.
Try Indoor Skydiving
Do you wish to know what it feels like to be able to fly? Have you searched for alternates and found Sky-diving on the list but felt terrified? Well, if you go to San Antonio, you can know what it feels like to fly. And that too, indoors!
iFly, an innovative entertainment-based company, created the concept of indoor skydiving. They give you wings within a safe and reliable environment to let your dreams turn into reality.
It is perfectly safe (an experienced flight instructor teaches you everything), so do not fret. While it rains outside, you can experience the magic of flying inside!
Enjoy the San Antonio food tour!
If you are a food enthusiast, this one is for you. The San Antonio food tour takes visitors to different neighborhoods, letting you experience mesmerizing views alongside mouthwatering food!
The tour will have you zipping from one place to the other and tasting the classic most dishes alongside new (most favorite) dining places. You can say it is a mix of a city and culinary tour.
Visit the San Antonio Aquarium
Another indoor activity to try is visiting the San Antonio Aquarium. If you have an interest in marine life, this aquarium will live up to your expectations.
It has numerous amphibians, cold-water fish, sharks, tropical fish, stingrays, etc. There is also a rainforest with various reptiles and an interactive Lorikeet and Parakeet Aviary. You can even feed the sharks, rays, birds, and fish with your hands!
Experience the Battle for Texas
Have you ever wondered if you could time travel? Well, you can not practically do that, but you can experience something similar!
The Battle for Texas Interactive Adventure is an experience like no other. The artifacts take you back in time -- in the battle days that resulted in the formation of the Great State of Texas.
The combination of Texan and Mexican perspectives lets you see Alamo as it was in the past. There are eleven galleries with 250+ authentic artifacts from the Texan Revolution and Battle of the Alamo.
Check out the Briscoe Western Art Museum
Last on the list, if you are an art lover, go check out the Briscoe Western Art Museum. It is home to art and artifacts like restored stagecoaches as well as, Native American artifacts.
It has three floors full of art that celebrates the culture of West America. The Briscoe Western Art Museum enjoys its location in a beautiful part of the city. Do visit the museum and you will not be disappointed!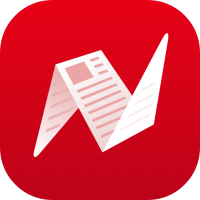 This is original content from NewsBreak's Creator Program. Join today to publish and share your own content.