Miami has the perfect climate, lively nightlife, and a beautiful coastline but offers so much more. Art – natural and artificial – encompasses the world-famous vacation spot, Miami City. No wonder this wondrous place leaves everyone in awe.
So what's one thing that's present for sure in a city that enjoys its place amongst the top-most vacation spots in the world? Tourist facilities. Yes, you guessed it right, that includes top-notch hotels.
And with countless options to pick from, making the final decision is no less than a mammoth task. Almost every other hotel lets you live up the vacay-formula: eat, adore, sleep, repeat.
That's a perk the city offers you naturally. Every second feels heavenly here. But then, if every hotel is the best, which ones stand out as the ideal ones? Here is where luxury takes a peek into the scenario.
The best hotels in Miami go the extra mile to get creative and provide stellar services alongside unmatched comfort levels. Read on to get to know the five best hotels in Miami.
Four Seasons Hotel at The Surf Club
A hotel at The Surf Club, Four Seasons Hotel is a sight for sour eyes. Here, the perks are not limited to a luxurious stay but also extend to mesmerizing views.
It has glass walls with seventy-seven rooms and suites. All of them reflect Miami's natural colors.
The beige walls and warm-toned marble floors reflect the colors of the sand. And the green and blue hues build up the colors of the palm trees and the Atlantic Ocean.
Also, the floor-to-ceiling windows let you in on a breathtaking view of the city. Not only that, but they offer everything within the premises. That includes free Wi-Fi, spa, golf course, garden, hot tubs, fitness center, swimming pool, etc. – practically anything!
The Miami Beach EDITION
With 294 bungalow-like rooms, The Miami Beach EDITION is for the ones who appreciate the sun and adore well-designed spaces. It presents the 1950 vibes through white marble flooring and golden mosaic-tiled columns.
From a spa for relaxation to an underground nightclub complex, EDITION has a lot to keep you entertained. Also, there's a bowling alley and ice-skating rink in the basement.
There's also a restaurant from Jean Georges Vongerichten here to satisfy your food cravings. There are two pools with tropical plants and The Sandbox, a hidden hammock garden on the outside.
Hotel South Beach
If you advocate for sustainability, 1 Hotel South Beach will not disappoint you. Their commitment to sustainability is reflected in everything inside this huge ocean-front resort, for example, their organic linens.
Does that mean they compromise on your comfort and luxury? No! Their rooms and suites rank amongst the largest ones in South Beach.
The interior comprises grey oak beds with cotton mattresses. And the bathrooms are no less! With Carrara marble bathtubs and rainfall showers, you get an eco-friendly and luxurious experience.
Additionally, there are two pools – a Centre pool and a Cabana pool -- for families and lap swingers, respectively. However, the one on the 18th floor has to be the highlight. Adjacent to the rooftop bar, the adults-only space of this pool gives you a 360 view of the whole city!
The Setai
With exquisite Shanghai vibes, The Setai is a stylish and sophisticated resort with a beachfront. Its aesthetic consists of dark and bronze hues with lacquer furniture and teak floors.
It has 135 suites, all of which have blue glass windows, while a few adjoin the historic Dempsey Vanderbilt Hotel—an art deco building. All the suites include Duxiana beds, Acqua di Parma facilities, and black granite baths.
If you book a suite in the new tower, you will also get a Jacuzzi tub. It even has a relaxation spa. The Setai's main highlight is the three-in-a-row pools with 75, 80, and 90-degree temperatures, respectively.
Mandarin Oriental, Miami
A small and lavish island, the Mandarin Oriental, Miami, has an urban feel for beach lovers. The view from here is of Miami's glassy skyline and Biscayne Bay. However, the view from the terrace of the famous restaurant in this hotel is breathtakingly beautiful.
It is a serene location, away from the hustle and bustle of tourists. Moreover, the hotel had a tri-level spa leads to a pool deck. The deck further leads you to a 20 thousand sq. ft. of an artificial strip of sand, where you can chill out.
Follow me to see more articles like this.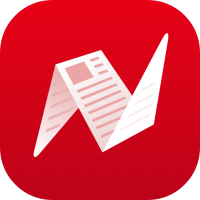 ...
This is original content from NewsBreak's Creator Program. Join today to publish and share your own content.