The number of LGBTQ+ bars in Portland started to decline in the last couple of years. Portland has a thriving LGBTQ+ community, so the situation will probably improve soon. Meanwhile, there are still plenty of LGBTQ+ friendly places around the city where you can grab a drink and spend a relaxing evening in good company.
June is the busiest time of the year for the LGBTQ+ community. Pride month brings various events such as drag shows, brunches, block parties, etc. But most of the bars from our list have calendars packed with fun happenings all year round. On to the list!
Eagle Portland
Located in North Portland, the Eagle is one of the best LGBTQ+ bars in the city. The atmosphere is super relaxed, with plenty of regular guests showing up in the most outrageous outfits. Of course, there is no need for you to dress up to have fun at the Eagle. The staff is super welcoming, and you will feel at home right away.
Eagle is famous for its theme nights which often happen on weekends. So if you want to relive the golden days of disco or wear a full drag, this is the bar to go. Take your time with the drinks menu because Eagle has a wide selection of non-alcoholic and alcoholic beer, as well as high-quality wine.
Crush
Crush is a comfortable and friendly gay LGBTQ+ bar located in the Buckman neighborhood. The place was usually packed before the pandemic, thanks to their super-popular happy hour that offered very cheap cocktails. It is still well-liked, thanks to a fun food menu, affordable drinks, and a gorgeous outdoor seating space.
The weekly events are everything in Crush. Guests can attend burlesque shows, drag shows, karaoke parties, live concerts, and stand-up comedy. Even if you are not into any of these, drop by the bar, meet fascinating people, and hang out together. It is worth knowing that dance parties here are epic and usually last until the early hours of the morning.
Scandals
Sometimes referred to as Portland's Gay "Cheers", this bar has been around since 1979. It is among longest standing gay bars in the city. Scandals is a true art hub, with a full calendar of events you can attend every day of a week. Jazz nights are a hit in Scandals, but the bar is famous for the annual block party during Pride month.
Even though Scandals don't serve food, you are welcome to buy it somewhere else and eat it at the bar. On the other hand, the selection of drinks is outstanding, and they are affordable as well. The outdoor patio is often packed during summer, with guests just chilling out and watching people pass by.
Santé Bar
If you are looking for a classy spot with low lighting and exquisite artwork on the walls, look no further than Santé Bar. The interiors are cozy, with spacious booths and high-top tables all around. Even though this bar might seem small from the outside, it has a stage right next to the entrance. Guests can attend different events throughout the week, and trust us - there is something for everyone at Santé Bar.
From movie screenings to live DJ nights, this bar is a perfect choice for an exciting first date. Local singer-songwriters often grace the stage during open mic nights too. It is worth mentioning that the staff is super skilled at making delicious cocktails. The food menu is exceptional as well, with a solid list of international dishes available.
Florida Room
Florida Room is a retro-themed bar that looks extra campy and fun. Don't let the name fool you because there is absolutely nothing tropical or beachy here. The owners decorated the bar with various items they have collected over the years, including old vending machines. The bar is spacious too, with two large patios where you can have your drinks and enjoy lovely weather.
Speaking of drinks, the bar offers a wide selection of cocktails, beer, and freshly squeezed juice. The food menu is good and has several vegan options. Florida Room is also pet-friendly. So your furry friends can accompany you and have an entertaining evening as well.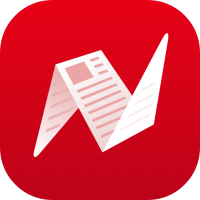 This is original content from NewsBreak's Creator Program. Join today to publish and share your own content.