Oregon is such a unique place ideal for nature lovers and adventurers. The Pacific Ocean on one side and mountain ranges on the other create endless outdoor opportunities. With that said, there are so many Instagrammable spots in this state that you won't be able to put your camera down for a single minute.
So if you want to take amazing photos of Oregon's nature and share them on your Instagram profile or get to know the Beaver State, this is the list for you!
Ecola Point
Ecola Point is one of the most photographed locations in Oregon. You can find this spot within Ecola State Park, just north of Cannon Beach. It is no wonder that photographers adore this glorious place. The viewpoint gives you plenty of spectacular views of the coast and the Sea Lion Rocks. While you can reach Ecola Point by car, you should also walk the nearby trails and uncover other viewpoints and hidden coves.
The wildlife is super diverse here. Visitors often come in spring and summer to watch sea lions. Whales and orcas pass near the shore in spring as well, and it is a natural phenomenon worth photographing. While you have probably seen images of Ecola Point, it is still one of the best spots for budding photographers.
Cape Blanco Lighthouse
Located within Cape Blanco State Park, on Oregon's westernmost piece of the mainland, this lighthouse is a part of the state's rich history. Constructed in 1870, Cape Blanco Lighthouse is the oldest operating lighthouse in Oregon. It is surrounded by otherwordly landscape, making it look almost magical in photos.
The lighthouse is not always open for tours, but if you happen to hit the right timing, don't miss out on climbing to the top and taking photos of the incredible vistas towards the Pacific Ocean. The view from up there is stunning. The area around the lighthouse features hiking trails that lead to the coast, so hop into your hiking shoes and go exploring.
St John's Bridge
Spanning the Willamette River, St. John's Bridge is simply iconic. After all, it is the tallest bridge in Oregon. This marvelous structure features gothic-inspired details, making it seem almost otherwordly. So if you happen to find yourself in Portland, get your camera ready and snap some photos.
This suspension bridge was designed by Robinson and Steinman. It was completed in 1931, and experts still regard it as one of their finest works. The green color of the bridge photographs exquisitely well. Plus, you can see both Mount Saint Helens and Mount Rainier from the bridge on a clear and sunny day.
Samuel H. Boardman State Scenic Corridor
Stretching along the coast, Samuel H. Boardman State Scenic Corridor is a 12 miles long part of Highway 101. This road lies between Brookings and Gold Beach. It is a popular hiking destination, with several picturesque trails that lead in all directions. While you can stop at one of many viewpoints to take photos, it is best to roam around the scenic corridor a little bit.
The coast hides many natural gems such as rock formations and stunning beaches. For instance, you can take stunning photos of sunsets from Cape Ferrelo Viewpoint. This place becomes super popular in spring and fall when people come here to watch whales. If you are up for an adventure, hike to the Secret Beach. You can access this secluded part of Oregon's coast from Arch Rock Picnic Area.
Cape Perpetua Point
Cape Perpetua Point is an 800-foot tall viewpoint located within the Siuslaw National Forest. The view is stunning, with cliffs and tidepools right beneath you. Not to forget that this area is unique, thanks to the unusual climate. You will experience a combination of ocean air and a coastal rainforest. Visitors can get to Cape Perpetua Point by car, which is great if you are not an avid hiker.
On the other hand, it is best to walk around and get to know this area. You will find plenty of breathtaking locations along the coast where you can take Instagram-worthy shots. As an example, Cape Cove is one of the most photographed locations near Cape Perpetua Point. Large chunks of driftwood end up here, and it looks super cool in photos.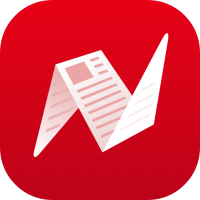 This is original content from NewsBreak's Creator Program. Join today to publish and share your own content.