The Emerald City influenced so many music acts that started their careers here and conquered the world. Most have probably heard of Nirvana and Pearl Jam, but did you know that Jimmy Hendrix is from Seattle as well?
Luckily, the music scene is still thriving in Pacific Northwest, with many up-and-coming performers just waiting for their break. If you find yourself in Seattle and want to hear some live music, here are five bars you have to check out.
Blue Moon Tavern
Opened in 1934, Blue Moon Tavern used to be the old stomping ground for some of the most famous poets of their generation, such as Allen Ginsberg and Theodore Roethke. This bar preserved that literary vibe with rustic decorations and vintage interiors. This small venue has regular customers, but absolutely everyone is welcome to spend their time here.
Blue Moon Tavern's calendar is often booked every night of the week. Rock and blues live music shows are more frequent, but folk artists and stand-up comedians take the stage too. The selection of drinks is excellent, and you can also order snacks.
Tractor Tavern
Located in a historic building on Ballard Avenue, Tractor Tavern is one of the more popular bars in this part of Seattle. Americana-inspired decor and regular live music shows are enough for you to drop by and experience this place first hand. The bar offers various drinks and snacks that will fuel you as you dance the evening away.
Here you can see some of the best folk, bluegrass, and indie bands in the country. The shows are usually on weekends, and the bar gets crowded pretty quickly. So make sure you show up early to find a spot. The high-energy shows will make you want to move and sing along, even if that is not your thing.
Vito's
Vito's was first opened in 1953 and quickly became a favorite among Italian gangsters on the west coast. The restaurant is a part of Seattle's history, and new owners decided to restore it in full glory. Today, Vito's is a classy and charming space, with elegant interiors that reflect the connection with Italy and the 1950s. The cocktails are outstanding, and the menu is even better.
There is a grand piano at the very middle of the bar where lounge singers and jazz musicians come and jam. So if you are not into rock music or loud performances, this is the place for you. Guests can sit around, listen to live music, and enjoy delicious Italian dishes.
Seamonster Lounge
A favorite among college students and postgrads, Seamonster Lounge is the hippest bar around. Inspired by the 700 Club, the vibe here is truly one of a kind. The bar has a small stage that might not be visible from every angle, but guests can still hear music and be a part of the crowd. Seamonster Lounge focuses on funk, soul, and blues acts, but jazz musicians also make an appearance now and then.
You can catch a live show here almost every night of the week. When there is no band on the stage, a DJ comes in and plays a set. While the food menu is a bit limited, the bar boasts an impressive selection of drinks, craft beer, and original cocktails. It is a real neighborhood bar with friendly staff and a homely atmosphere.
Slim's Last Chance Chili Shack & Watering Hole
Even though it sounds unlikely, you can find a Texas-inspired dive bar in downtown Seattle. It is gritty, exciting, and serves incredible food. Slim's Last Chance is well known for chili and burgers, but there is a whole menu of comfort food, so everyone can find something they might like. The beer and cocktails are great and not too expensive.
Slim's Last Chance is a unique music venue. Guests can attend daily live shows that are super entertaining. However, a real party starts when the weather gets warm. The bar has an outdoor stage, and it is an old Ford F-600. Yes, you read that right - bands play in the back of a pickup truck. Here you can hear rock, Americana, folk, and punk acts any day of the week.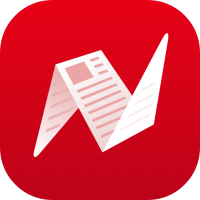 This is original content from NewsBreak's Creator Program. Join today to publish and share your own content.